This week in sports: 4-22-2022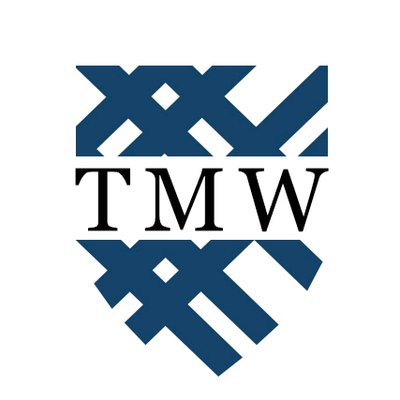 Women's tennis hosts conference match
Women's tennis will play Hamline University on Thursday, April 20, after

The Mac Weekly

goes to print. The scores will be covered in next week's issue. 
Men's tennis returns to action on Thursday
Men's tennis will play Hamline University on Thursday, April 20, after

The Mac Weekly

goes to print. The scores will be covered in next week's issue. 
Water polo wraps up regular season with a win
The Scots posted a comfortable win against Carthage College this past Saturday, winning 19-4. 

Macalester got off to a strong start, with eight goals in the first quarter alone, and showed no signs of slowing down throughout the game. 

Eleanor Michaud '23 had five goals, followed closely by Riley Waters '22 and Annika Krueger '22, both with four. 

Laurel O'Hare '24 posted five saves, while Honor Kalala '22 had two. 

The Scots will return to action in the CWPA conference playoffs this weekend, held in Grove City, Penn. 
Stellar pitching extends baseball win streak to five
Macalester won all four of their games this week, two away at Saint Mary's University (Minn.) on Apr 16 and two at home against Augsburg University on Apr 19. Their record improves to 8-13 overall and 4-4 in conference amid a five game win streak.

Game one at Saint Mary's went to extra innings, won 2-1 on a Michael Moreno '22 RBI double in the top of the eighth inning. Declan Elias '23 earned the win in 3.1 innings of relief, only allowing one run and throwing seven strikeouts.

The Scots followed that dramatic win with a shutout in game two, taking it 3-0. Peter Aspholm '23 pitched five scoreless innings with four strikeouts and Ben Levinson '25 earned a two out save, getting out of an inherited bases-loaded jam in the fifth inning.

At home against Augsburg, Macalester earned another shutout win in game one. Moreno hit a home run to left field in the fifth inning to secure a 3-0 victory. Quinn Hodgman '25 pitched a complete game, throwing seven scoreless innings and fanning nine batters.

The Scots' offense took off in the second game, belting three home runs on the way to a 14-4 victory. Designated hitter Michael Helton '22 blew the game open in the third inning with a grand slam, making the score 7-2. Matt Rade '24 earned his first win of the season with a solid four inning start, giving up only two earned runs.

Macalester will play nine away games in the next week amid the busiest part of the 2022 schedule.
Softball splits one doubleheader, drops both in another
The Scots took the first game in a doubleheader against Saint Mary's on April 16, winning 4-3. 

Jessica Katzin '23 had a home run in the second inning, leveling the score at two-all. Emily Bergin '22 had a great game offensively throughout, with three runs, three hits, and three RBIs, including the winning run in the seventh inning. 

Kaitlyn Pistorius '25 pitched all seven innings for four strikeouts. 

In the second game against Saint Mary's, the Scots dropped a close one, losing 6-5. 

Macalester went up five runs in the first inning, but was unable to convert another run despite a comeback from the Cardinals. 

Regan Brodine '23 had three hits and two runs, including a double. Mandy Morrical '24 also had one hit, a run and two RBIs. Pistorius also posted another three strikeouts in the loss.

In their first game against the College of Saint Benedict, the Scots lost 9-1. 

Mackenzie Clarke '22 scored the Scots lone run and hit. 

The Scots struggled in their second game, losing 10-4. 

Despite the loss, Macalester saw some strong offensive performances, with Elsa Church '24 posting three hits and two RBIs. Brodine also had two hits and a run, as did Sophie Futchko '25.
Men's golf finishes eighth at invitational
At the Bobby Krig Invitational, the Scots finished in eighth place of ten teams competing.

Macalester's highest placed competitors were Tommy Hayes '23 and Karanja Karubiu '22, both tied for 23rd place at +8 over par.

On Apr 23-24, the team will compete at the Saint John's University Winter Classic and the Saint John's University Spring Invite.
Women's golf
The Apr 15-16 Rumble at the Bridge was postponed. The next competition will be the Carleton/St. Olaf Invite on Apr 23-24.
Numbers
.733 – slugging percentage for Michael Moreno '22 on the season, third best in the MIAC
20 – sacrifice hits for Macalester Softball, tied for the MIAC lead this season
Upcoming events
Saturday, April 23: 
Men's golf @ Saint John's University Winter Classic (Sauk Centre, Minn.) (TBA)
Women's golf @ Carleton/St. Olaf Invite (Northfield, Minn.) (TBA)
Men's track and field @ Holst Invitational (St. Paul, Minn.) (TBA)
Women's track @ Holst Invitational (St. Paul, Minn.) (TBA)
Softball vs Concordia College (1:00 p.m.)
Men's tennis vs Saint John's University (1:00 p.m.)
Baseball @ Saint John's University (Collegeville, Minn.) (1:00 p.m.)
Softball vs Concordia College (Minn.) (3:00 p.m.)
Baseball @ Saint John's University (Collegeville, Minn.) (3:30 p.m.)\
Sunday, April 24:
Women's golf @ Carleton/St. Olaf Invite (Northfield, Minn.) (TBA)
Men's golf @ Saint John's University Spring Invite (Monticello, Minn.) (TBA)
Softball @ College of St. Scholastica (Duluth, Minn.) (1:00 p.m.)
Baseball @ Carleton College (Northfield, Minn.) (1:00 p.m.)
Softball @ College of St. Scholastica (Duluth, Minn.) (3:00 p.m.)
Baseball @ Carleton College (Northfield, Minn.) (3:30 p.m.)
Monday, April 25:
Baseball @ University of Northwestern (Minn.) (St. Paul, Minn.) (5:00 p.m.)
Tuesday, April 26:
Men's tennis @ St. Olaf College (Northfield, Minn.) (4:30 p.m.)
Wednesday, April 27:
Baseball @ College of St. Scholastica (Duluth, Minn.) (2:30 p.m.)
Women's tennis @ St. Olaf College (Northfield, Minn.) (4:00 p.m.)
Baseball @ College of St. Scholastica (Duluth, Minn.) (5:00 p.m.)
Thursday, April 28:
Softball @ St. Olaf College (Northfield, Minn.) (3:30 p.m.) 
Softball @ St. Olaf College (Northfield, Minn.) (5:30 p.m.)