Content Warning: Matias Sosa-Wheelock's death affected all members of the campus community differently, depending on individual experiences that night, in the days following or with mental health and mental healthcare at other points in their lives. This special report includes in-depth reporting on the response to Sosa-Wheelock's death as well as the state of mental health and healthcare on campus more broadly. While we have refrained from including graphic details, it may nonetheless be difficult to read. Before beginning, please be aware.
For a list of support resources on and off campus, visit this page.
---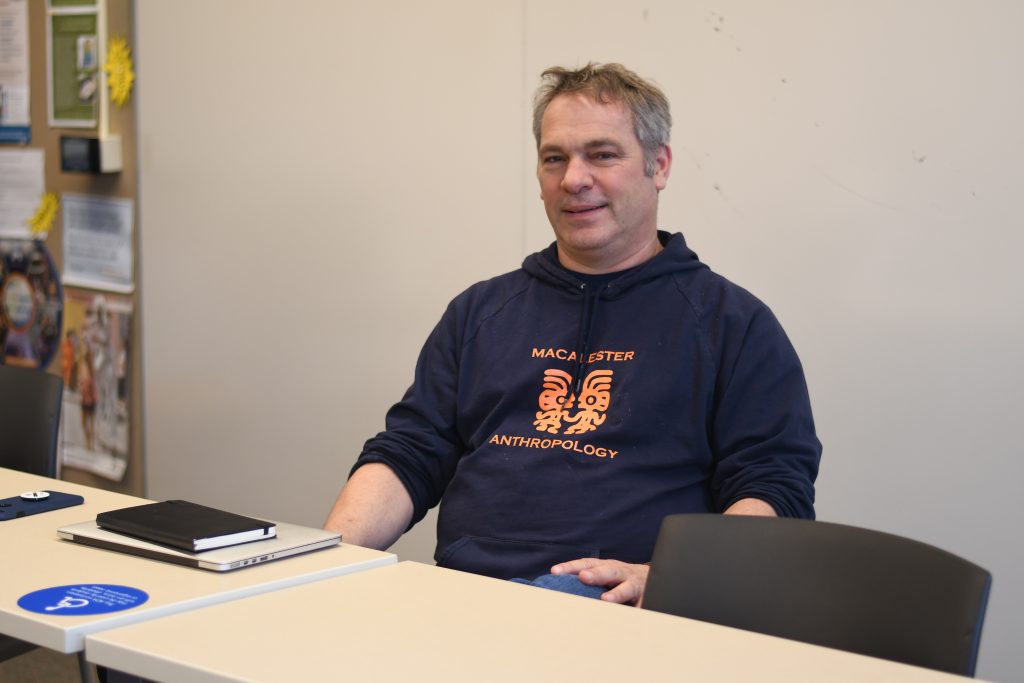 While mental health concerns were discussed in several classes after Matias Sosa-Wheelock's death two months ago, members of the anthropology course "Anthropology of Death and Dying" have taken their class response a step further.
"We wanted to do something about [Sosa-Wheelock's death], and we felt that every institution can always do better with regards to suicide prevention," anthropology professor and co-director of the community and global health concentration Ron Barrett said. "He asked us if we'd be interested in doing something," Jeremy Stephan '19, a student in "Death and Dying," said. "We all said yes."
Barrett's class developed a project to respond to Sosa-Wheelock's death, the college's response to it, and its treatment of its students' mental health.
"Our question," Barrett said, "was what kinds of resources are out there that Macalester could look at with an eye toward improving peer-to-peer communications and knowledge about suicide and suicide prevention?"
The project looks both at Macalester's current practices and outwards, at the practices of similar institutions. "Student teams are going out and looking at resources and other institutions and seeing what's worked for other universities and colleges," Barrett said. "We're also getting a survey of the accessibility and availability of mental health resources at Macalester."
Barrett will integrate the completed group papers and add his own follow up research in order to provide a "menu of options" to present to the Macalester administration. "I hope that this report will lead to the selection of either something that we discover or will lead to further investigation that will lead to something that we can use to improve our communication and tools for prevention of suicide," Barrett said.
Stephan doesn't see this only as an academic exercise.
"The goal [is] that it'll actually be implemented," he said. [The project is] not something that's, like, this is just an assignment," he said. "We want to actually do something."
It's an emotional topic – but that's a natural fit for a class that requires students to volunteer for 40 hours providing hospice care. Barrett continues to use weekly process sessions that he already had built into the course as a means for him and his students to decompress.
"The process sessions are about not the stuff in our heads, [but] the stuff in our hearts," Barrett said. "That's our major forum for working with this material."
That said, the class can have a decidedly optimistic bent.
"It sounds like a morbid topic, but it's actually incredibly upbeat, most of the time," Barrett said. "My primary goal is for the students to have a real appreciation for their own lives and that they can go forward and be a resource for friends and family members."