This Week in Sports: 2-11-2022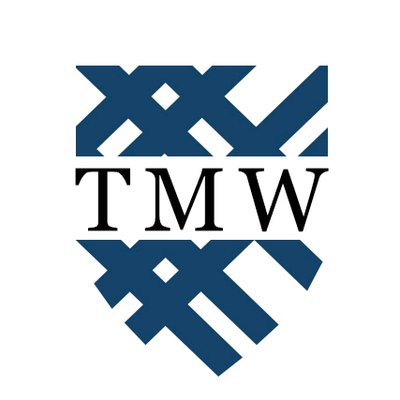 Women's Basketball drops six straight
On Feb. 9, the Scots fell to St. Catherine University at home, 55-47. Celine Sabbagh '22 scored a buzzer-beater to put Macalester down 26-19 at half. Sabbagh scored a team-high 12 points and added two steals. Solana Cushing '23 had 10 points and Emma LaFrenz '23 had eight points, 11 rebounds, two blocks, two assists and a steal.

Macalester dropped a tough conference matchup to the College of St. Scholastica on Feb. 7, losing 68-57. 

Sabbagh put up an impressive 29 points to lead the Scots in scoring, alongside five rebounds, an assist and two steals. Katherine Norquist '25 also posted 15 points alongside 13 rebounds on the way to a double-double, the first-year's second of the season. 

The Scots lost a close game to Carleton College on Feb. 2, falling 73-67. 

Peyton Starks '25 had an all-around impressive game for Macalester despite the loss, posting 16 points, four rebounds, three assists and four steals. Sabbagh led scoring for the Scots with 17 for the night. Caitlin Panos '24 also went an impressive three for four from beyond the arc to contribute nine points. Cushing had six assists to go along with six points and a steal. 
Men's Basketball wins six of the last eight
The Scots posted a strong 72-63 win over the College of St. Scholastica on Feb. 7. 

Gabriel Ramos '22 and Coby Gold '25 paired up to score 19 points each, with seven and nine rebounds, respectively. On the defensive end, Caleb Williams '24 posted two steals and both Gold and Badou Ba '25 had two blocks on the night. 

On Feb. 5, Macalester lost to Saint John's, 59-45. Williams scored 12 points and Ba posted nine points and five rebounds.

Macalester dropped a tough loss to conference opponents Carleton College, losing 67-60 and ending a five-game winning streak, on Feb. 2. 

Williams led the Scots offensively with 18 points, while Ramos put up an impressive 11 points and nine rebounds. Robert Grace IV '25 paced Macalester defensively with four steals while adding four assists for the night. 
Men's Tennis opens season with two wins
Macalester took home two wins this past weekend, beating Martin Luther College 9-0 and University of Wisconsin-Superior 6-3. 

In the match against UW-Superior, Alec Sargent '25 and Jordan Doi '25 won their match at the #1 doubles spot 8-4, while Alex Poland '22 and Liam Lynch '25 finished with a comfortable 8-3 win at #3. 

Matthew Sullivan '23 and Karsten Knutsen '22 both won their singles matchups easily, finishing 6-0 6-1 and 6-1 6-0, respectively. 

Against Martin Luther, the Scots swept both singles and doubles. 

Highlights included Lucas Wood '25 and Lewis Jolly '24, who took home an 8-0 win in doubles at the #3 spot. Martin Stoner '25 also posted a dominant 6-0 6-2 win at the #1 singles spot. 
Women's Tennis starts off season with 9-0 win
The Scots swept University of Wisconsin-Superior this past Saturday, winning 9-0. 

Meg Ulrich '24 and Amanye Reynolds '24 won their doubles match in the #1 spot comfortably, finishing 8-1. Amalin Sorajja '23 and Avery Munster '23 won 8-3 at #2, and Cameron Payne '22 and Megan Twomey '25 closed out the doubles sweep with an 8-5 win at #3. 

Talia Chait '24 and Hannah Lundblad '22, along with Ulrich, Reynolds, Sorajja, and Munster, all won their singles matches in straight sets. 
Women's Track and Field participates in Macalester Invitational
Macalester finished second out of two teams at the Macalester Invitational on Feb. 4.

Adisa Preston '25 took home first in the 400-meter dash with a time of 1:02.49, while Maria Blaesing '24 and Lena Stern '22 both took home second in the mile and 1000-meter run, respectively. Blaesing's time of 5:05.91 was the second fastest time in Macalester history. 

Journey Amundson '23 placed first in the triple jump with a leap of 10.95 meters, the fifth longest in Macalester history. Hannah Grosse '22 also took home first in the pole vault. 
Men's Track and Field takes first at Macalester Invitational
The Scots finished first out of three teams at the Macalester Invitational on Feb. 4, registering several first place finishes along the way. 

Kalid Ali '25 took first in the 600-meter run, while Ben Crotteau '25 won the 100-meter. Arlo Heitler '25 once again took first in the 200-meter dash, and Jacob Kogut '25 placed first in the 60-meter dash. 

Max Menache '25 and Riley Hodin '25 both won their field events, placing first in shot put and triple jump, respectively. 
Numbers
53.9% – Peyton Starks '25 field-goal percentage for the season, highest in the conference 
10.95 – meters of triple jump by Journey Amundson '23, fifth longest in Macalester history and first place at Macalester Invitational
15 – blocks by Badou Ba '25, first on the team and ninth most in the MIAC
Upcoming Events (home events in bold)
Saturday, Feb. 12:
Women's track and field @ Meet of the Hearts (Northfield, Minn.) (TBA)
Men's track and field @ Meet of the Hearts (Northfield, Minn.) (TBA)
Women's basketball @ Bethel University (St. Paul, Minn.) (1:00 p.m)
Men's tennis @ Concordia College (Minn.) (Moorhead, Minn.) (2:30 p.m.)
Women's tennis @ Concordia College (Minn.) (Moorhead, Minn.) (2:30 p.m.)
Men's basketball @ Bethel University (St. Paul, Minn.) (3:00 p.m.)
Monday, Feb. 14:
Women's basketball vs Augsburg University (5:45 p.m.)
Men's basketball vs Augsburg University (7:45 p.m.)
Wednesday, Feb. 16:
Women's swim and dive @ MIAC Swimming & Diving Championships (Minneapolis, Minn.) (6:00 p.m.)
Men's swim and dive @ MIAC Swimming & Diving Championships (Minneapolis, Minn.) (6:00 p.m.)
Women's basketball vs Hamline University (7:00 p.m.) 
Men's basketball @ Hamline University (St. Paul, Minn.) (7:00 p.m.)
Thursday, Feb. 17:
Women's swim and dive @ MIAC Swimming & Diving Championships (Minneapolis, Minn.) (10:30 a.m./6:00 p.m.)
Men's swim and dive @ MIAC Swimming & Diving Championships (Minneapolis, Minn.) (10:30 a.m./6:00 p.m.)