"Won't someone please think of the children!"
As the Oscar nomination buzz quiets down until the actual award show, it is this phrase that comes to my mind when I start thinking about sex in movies and the complicated, oftentimes ridiculous implications of what we do and do not see in mainstream American film. My first experience with a sex scene was back in the late 1990s, the heyday of VHS, when Titanic came out for release. While there were more iconic scenes, what always stayed with me was the scene in which Rose and Jack have foggy glass car sex. I remember the screen being obstructed by the fingers of whatever parent was sitting next to me.
I could still hear, of course, the moans, rustling of clothes, and the hand against a windowpane; I could make out a glimpse or two between my parent's fingers. And by not fully seeing it I was protected in some way.
Depending on your guardians' strictness and views on sexuality, you might have had similar experiences, but even if not, the distribution of sexually explicit (or even nonsexual nudity and implicit sexuality) material affects what type of message the media is creating.
This sometimes means working against the threat of imaginary children wandering across a movie and somehow being "corrupted" by this material; more often, I see it play out as a manufacturing of sexuality that limits healthy representations while passively allowing unhealthy ones.
The lines that label what we watch are first drawn by the MPAA rating systems. Although the documentary is eight years old, This Film is Not Yet Rated gives a comprehensive overview on just how perplexing and morally grounded ratings were and still are.
Ratings matter because they open up the potential audience pool, which in turn affects revenue. By the time we see a film, it is hard to know the single decision that writers, directors, editors, producers, etc. made, which led them to have their movie receive a specific rating; however, looking at patterns within the industry as a whole reveals standards of unhealthy sexuality.
While rating according to nonsexual violence can basically be measured in headcount and blood spatter, the general consensus is that ratings for sexual violence and sexualized violence are lower than the ratings received for consensual, mutually enjoyable expressions of sexuality—especially if it includes pleasure of women, designated female at birth (dfab) folk, and/or queer people.
The difference in valuation between nonsexual violence, sexual violence and consensual sex is extremely concerning. We should find it disturbing that the MPAA—and everyone complicit in supporting the rating system, including us audience members—thinks mass decapitations and sexual violence are more appropriate for an audience with minors than consensual, enjoyable sex.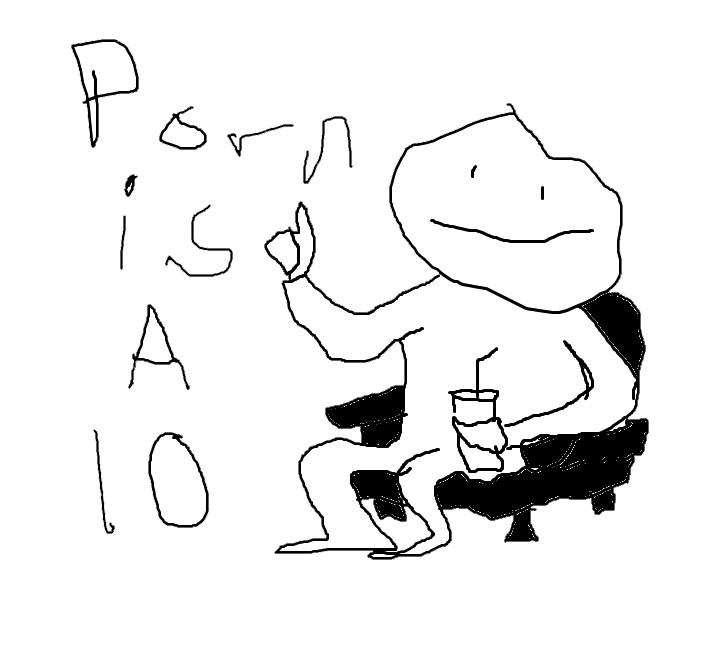 Even if there might be more examples in the mainstream film industry of positive sexualities now then there were nearly ten years ago, there is just not a critical mass to fully distinguish these representations from images of assault and, relatedly, images that make certain bodies just sexualized props. (To this last point: Captain Marvel comic writer Kelly Sue DeConnick offers us the following: "I have one [test to judge a text's representation] called the 'Sexy Lamp Test,' which is, if you can remove a female character from your plot and replace her with a sexy lamp and your story still works, you're a hack.")
What is left of this lack of film is an imagined sexualized form that is (a) dfab, (b) hyper-feminine, and (c) always available for the (assumed straight and masculine) audience's consuming gaze. We have to look no further than last year's atrocious Oscars' bit of "We Saw Your Boobs" by Seth MacFarlane to see the conflation: in his song pointing out which actresses whose breasts were shown in their career, MacFarlane names several actresses who were playing characters who were/had been raped. And if you want a more recent example, the controversy over the ten-minute sex scene in Blue is the Warmest Color shows just how the demand for sexualization of certain bodies puts those behind the camera at risk. Shooting that particular scene was long, up close and explicit, and made the actresses highly uncomfortable. Their automony as performers and women was challenged for the director's art, which is a sacrifice that should not have ever been at risk.
That the context these women's bodies were made bare in, and that violence can be ignored and seen
as sexualized, shows just how much both the mainstream film industry and American audiences need to grow as responsible producers and consumers of media. Actors and actresses perform a kind of specialized labor when they perform scenes involving simulated sex and sexual violence. I would not go so far as to say it's sex work, since that is a highly political, weighted term, but just as I and a sexual positive platform would demand, there needs to be more work to create and support healthier representations of sexuality in mainstream film that respect the creators, performers, and us as a capable, thinking audience. Otherwise, we are just seeing our media as I did Rose and Jack's consensual mutually enjoyable scene: through an obstruction limiting our access to the range of possibility in healthy sexuality.