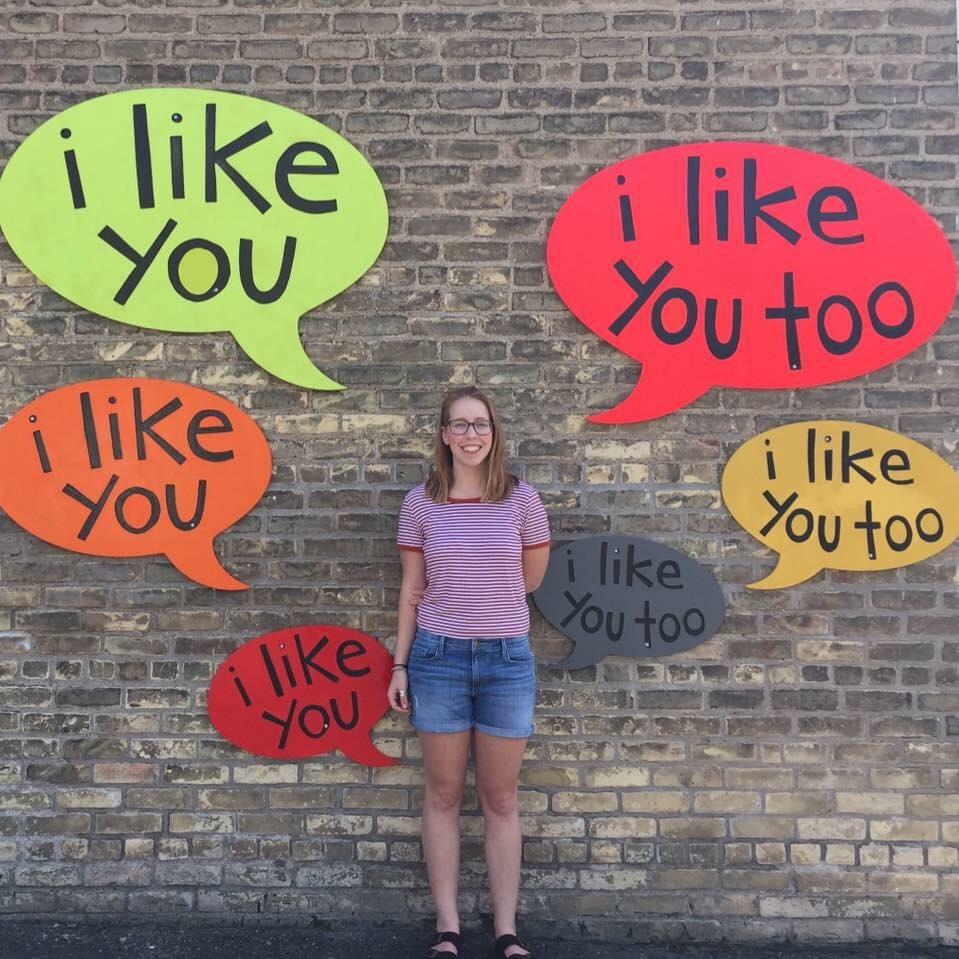 Hello Macalester! Before I get to good stuff, the sexy content you've all been waiting for, I thought I would take this first week as an opportunity to introduce myself and tell you what I'm all about.
My name is Molly, and I'm a senior women's, gender and sexuality studies and educational studies double major. I am originally from central New Jersey, use she/her/hers pronouns and have a particular affinity for honeybees, uncomfortably candid conversations and sexual health education. Now that you've gotten the Tinder bio, let's get to the juicier stuff.
Former Bringing Sexy Mac! columnist, Delanee Hawkins '17, asked me if I wanted to take on the column after she graduated, knowing my particular interest in sex education. I couldn't help but jump at the opportunity to write about sex, bodies, sexuality, relationships, friendships, gender, gender expression, clothing, power, oppression and politics. You name it, I'll write about it.
I'm a gender non-conforming queer woman who can most likely be found in Old Main, Janet Wallace or the pool deck of the Leonard Center. I'm a sex positive feminist who rocks the body hair and has a particular affinity for socks and sandals, wearing multiple patterns at once and an embroidered baseball cap almost every day. Find me wearing socks that conceptually match my meme shirts.
Now that you've got a bit more of a taste of who I am, I hope you feel comfortable sending me your questions or topics you want to discuss! I can't wait to write for all of you and answer your sex questions.
Before I open myself up to questions and comments, I thought I would make a few promises to all of you, Macalester, as a community. I promise to use gender neutral language throughout all of my pieces, push back against oppressive forces such as heteronormativity, cissexism and misogyny and to keep my privilege as a white, middle class woman in perspective while talking about certain issues. I promise that this column will be a judgment free zone where you can feel free to ask any sort of question you'd like. I believe there is so much power in knowing how your body works, how to talk to your partner(s) about your relationship, knowing how to ask for what you want, taking control of your body, challenging stereotypes and questioning existing power dynamics. I truly enjoy having the weird, awkward, sex-based conversations that people are afraid to have; these conversations fuel me because I love breaking down taboos.
For this column I will be taking questions or topic ideas from you all. On the weeks that questions and suggestions are slow or absent, I'll supplement my own ideas and topics.
Questions? Comments? Topic ideas? Email me at [email protected]! If you want to ask me something anonymously, feel free to send a note to "Molly Lloyd" through the Student Post Office (SPO) in the basement of the Campus Center. I'm psyched for this year and can't wait to hear from you all! See you next week!