This Week in Sports 4-1-2022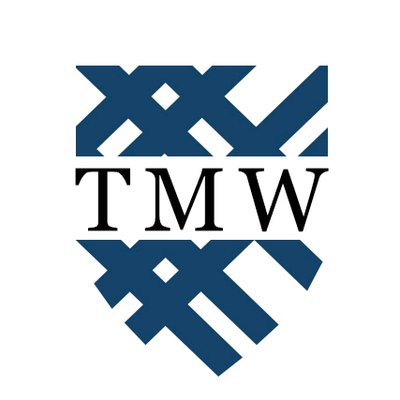 Women's tennis loses back-to-back matches
The Scots dropped back-to-back conference matchups this past weekend, facing Saint Mary's University (Minn.) on Saturday, Mar. 26 and the College of St. Scholastica on Sunday, Mar. 27. 

Macalester dropped their first match 5-4, despite a strong start in doubles. Amanye Reynolds '24 and Meg Ulrich '24 won 8-7 (3) in the top spot, and Amalin Sorajja '23 and Avery Munster '23 won a close match at #2, 8-6. Munster also posted a strong 6-1 6-0 win at #4 singles. 

Against St. Scholastica, the Scots were off to a slow start, dropping all three doubles matches on their way to a 7-2 loss. Reynolds and Megan Twomey '25 scored the teams only two points, both winning their singles matches in third set tiebreaks at the #2 and #6 spots, respectively. 

The team will return to action against the College of St. Benedict's on April 2. 
Men's tennis sweeps weekend of conference matches
Macalester swept both conference matches this past weekend, beating Saint Mary's and St. Scholastica 9-0 and 7-2, respectively. 

On Saturday, the Scots recorded their sixth 9-0 sweep of the season, beating Saint Mary's without dropping a set. Anton Korolev '23 led the charge in singles for the Scots, finishing first with a 6-0 6-1 win at the #5 spot. 

Macalester faced a tougher matchup against St. Scholastica on Sunday, dropping a doubles and singles match. Alec Sargent '25 had a strong performance at #1, winning 6-4 6-0. Alexander Poland '22 also picked up steam in the second set, winning 7-5 6-0 at the #5 spot. 

The Scots will take this weekend off, resuming game action against the College of St. Olaf on Tuesday, April 5. 
Softball returns to action on April 2
The Scots doubleheader matchup against the University of Northwestern (Minn.) scheduled for Monday, March 28 was canceled. The team will return to action on Saturday, April 2 against Bethel University. 
Baseball splits non-conference doubleheader
The Scots split a doubleheader against the University of Minnesota Morris on Friday, March 25. 

Macalester suffered a close defeat in the first game 10-8, despite a strong offensive performance. Leading off with a two run homer from Michael Moreno '22, the Scots jumped to a three run lead, but were unable to hold on throughout as the Cougars bounced back. Moreno led the Scots in hits with three, including his home run, and two RBIs and two runs. Matt Odom '24 also posted three runs in only two at bats. 

The Scots rallied to win the second game soundly, 6-1. Despite going down 1-0 to start the first inning, Macalester rallied for a 6-0 run to clinch it. Joe Margolis '23 had three hits in four at bats, as well as a run and an RBI. Kenny Rodriguez '23 also put up two hits and two runs. Will Moscato '22 pitched four innings and posted five strikeouts in the process. 
Water polo kicks off conference play in Ohio
Macalester went 1-2 in their first three conference matchups this past weekend in Springfield, Ohio at the CWPA Regional. 

On their first day of competition, the Scots dropped a tough matchup to Augustana College (Ill.) 17-5. Sydney Hollingsworth '23 put up two goals for Macalester in the first two quarters, along with goals from Eleanor Michaud '23, Brooke Lane '25 and Kendall Coney '25. 

In their second matchup of the day, Macalester fought to a 10-7 win against the host team, Wittenberg University. Riley Waters '22 scored an impressive five goals, including three fourth quarter goals in a row to seal the win. Olivia Dimka '25 also put up two goals in the third quarter. 

On Sunday, the Scots faced off against Austin College, the fifth best team in the nation, and lost 17-4. Waters scored another two goals, along with one from Annika Krueger '22 and another from Michaud. 

Macalester will return to action on April 9 with a rematch against Austin College. 
Numbers
20 – goals for Riley Waters '22, currently leading the water polo team
.455 – baseball player Matt Mukai '24's batting average over 33 at bats, the highest on the team 58.0 – innings pitched by Kaitlyn Pistorius '25, second highest in the MIAC
Upcoming events (home events in bold)
Saturday, April 2:
Women's track and field @ Hamline Invitational (St. Paul, Minn.) (TBA)
Men's track and field @ Hamline Invitational (St. Paul, MN) (TBA)
Women's tennis vs College of Saint Benedict (11:00 AM)
Softball vs Bethel University (1:00 PM)
Softball vs Bethel University (3:00 PM)
Sunday, April 3:
Softball @ St. Olaf College (Northfield, Minn.) (1:00 p.m.)
Baseball vs Bethel University (1:00 p.m.)
Softball @ St. Olaf College (Northfield, Minn.) (3:00 p.m.)
Baseball vs Bethel University (3:30 p.m.)
Tuesday, April 5:
Baseball @ St. Olaf College (Northfield, Minn.) (2:30 p.m.)
Men's tennis @ St. Olaf College (Northfield, MN) (4:30 p.m.)
Baseball @  St. Olaf College (Northfield, MN) (5:00 p.m.)
Wednesday, April 6:
Baseball vs. North Central University (3:30 p.m.)
Thursday, April 7:
Softball vs Augsburg University (4:30 p.m.)
Softball vs Augsburg University (6:30 p.m.)