This Week in Sports: 3-25-2022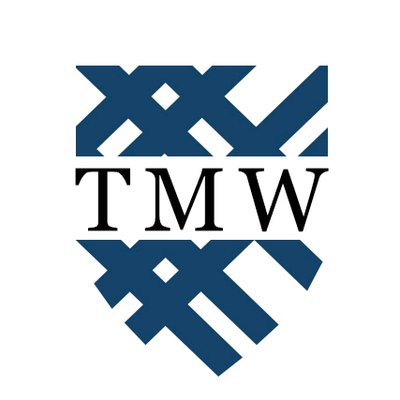 Baseball travels to Tucson Invitational, goes 2-8
The Scots lost to Sul Ross State University, 11-1 in seven innings, on March 12. Later that day, Macalester also lost to University of Redlands, 11-5. 

On March 13, the Scots dropped a game to Edgewood College, 16-8.

March 14, Macalester defeated Carthage College, 15-5 in eight innings. 

Valley City State University (N.D.) defeated Macalester on March 16, 15-12.

On March 17, the Scots lost to Wesleyan University in a close matchup, 17-16. 

Later on March 17, Macalester lost to Carthage College, 12-2. 

On March 18, Macalester lost their second close game to Wesleyan University, 7-6.

In the first game of the day on March 19, Macalester defeated Kalamazoo College, 7-2.  

On March 19, the Scots fell to Concordia University (Wis.) 15-4, in seven innings.

On the spring break trip, Matt Odom '24 led Macalester in runs scored, walks, runs batted in, total bases, home runs and at bats. Odom had five walks, nine runs scored, 12 RBIs, 21 total bases, two homers and 36 at bats. Odom also added two steals, two hit by pitches, a .361 batting average and a .583 slugging percentage. 

Matt Mukai '24 was another standout performer leading the team in hits, batting average and slugging percentage. Mukai had 14 hits, .483 batting average, .690 slugging percentage to go along with 20 total bases, three doubles, and 11 RBIs.

Thomas Windels '23 had a team-best ERA of 1.80, two wins, 14 strikeouts and a 100% win percentage in a team-high 10 innings of work. Declan Elias '23 had an ERA of 2.57, held opposing batters to an average of .231 and a team-low six hits as well as leading the team with 16 strikeouts.

Baseball is now 2-8 on the season and returns to action with a double-header against University of Minnesota, Morris on Friday, March 25.
Softball competes at THE Spring Games, goes 4-6
Macalester dropped their first spring break matchup to State University of New York (SUNY) at Geneseo 6-2 on March 13.

The Scots lost to St. Lawrence University in their second matchup of the day, 1-0. 

On Monday, March 14 Macalester dropped another close game against Coe College, losing 3-1. 

In their second game of the day, the Scots lost to Springfield College 9-3.

On Tuesday, March 15, Macalester beat the University of Minnesota, Morris 3-1 for their first win of the trip.

The Scots lost to the University of Wisconsin-Stout 7-1 in their second game of the day. 

Macalester suffered a close loss to Kalamazoo College on Wednesday 6-5. 

In their second game of the day, the Scots beat Curry College 3-2. 

On March 18, Macalester beat Hood College 3-0. 

In their final game of the trip, the Scots notched a solid 12-6 win against Knox College.

Regan Brodine '23 is currently averaging .360 after the break, also adding nine RBIs. Renee Nicholson '25 also has 10 runs, the most of anyone on the team. On the mound, Kaitlyn Pistorius '25 posted a team-high six strikeouts on two occasions over the break. 

The Scots return to action on March 26 against the University of Northwestern (Minn.). Macalester is now 6-10 on the season and are on a three game win streak.
Men's Tennis goes 2-2 on Orlando trip
The Scots fell to Division II St. Thomas University (Fla.), 7-0, on March 13. Alex Poland '22 and Liam Lynch '25 had a close match at No. 3 doubles, faling 6-4. At No. 2 singles, Jordan Doi '25 made it tough on his opponent, Doi lost in the first set, 6-1, but kept it close in the second set, falling 7-5.

Macalester defeated Stevenson University, 9-0, on March 15. At No. 3 Doubles, Poland and Lynch won 8-0 and at No. 6 Singles, George Steinke '22 won 6-1, 6-0.

The Scots trounced Curry College, 9-0, on March 17. Macalester dropped just one game, with a 8-1 victory in No. 1 doubles by Matthew Sullivan '23 and Anton Korolev '23. The rest of the doubles matches were 8-0 victories and every singles match was won 6-0, 6-0.

Macalester fell to Post University, a Division II school, on March 18, 5-2.

Macalester is now 5-4 on the season and are 1-0 in the MIAC. The Scots return to ​​action on March 26 against Saint Mary's (Minn.).
Women's Tennis splits Spring trip matches, 2-2
The Scots opened their spring break campaign with a loss to Division II University of St. Thomas (Miami).

In their second match, Macalester beat Stevenson University soundly, 8-1. Avery Munster '23 did not drop a game in both singles and doubles, pairing with Amalin Sorajja '23 for an 8-0 doubles win alongside a 6-0 6-0 win in singles. 

In their third match of the trip, the Scots beat Curry College 7-2, Hannah Lundblad '22 posted a 6-2 6-2 win at #6 singles. 

To close out the trip, Macalester lost to Minnesota State University-Moorhead 6-1. 

Amanye Reynolds '24 improved to 6-2 over the break, leading the team in singles wins. Reynolds also paired with Meg Ulrich '24 to win all three of their doubles matchups during the trip. 

The Scots now have a record of 4-5 (1-1 in conference play) and return to the court against Saint Mary's (Minn.) on March 26. 
Women's Track and Field: Blaesing runs at Championships
Maria Blaesing '24 ran the mile at the NCAA Division III Indoor Championships on Friday, March 11. She finished 15th overall, ninth in her heat and ran a time of 5:05.42. 

The outdoor track and field season begins April 2, with the Hamline Invitational.
Upcoming Events (home events in Bold)
Friday, March 25 
Baseball vs University of Minnesota, Morris (Minneapolis, Minn.) (11:00 a.m.)
Baseball vs University of Minnesota, Morris (Minneapolis, Minn.) (1:30 p.m.)
Saturday, March 26
Softball @ University of Northwestern (Minn.) (St. Paul, Minn.) (1:00 p.m.)
Baseball @ Bethany Lutheran College (Mankato, Minn.) (1:00 p.m.)
Women's Tennis vs Saint Mary's University (Minn.) (Minneapolis, Minn.) (2:00 p.m.)
Men's Tennis vs Saint Mary's University (Minn.) (Minneapolis, Minn.) (2:00 p.m.)
Softball @ University of Northwestern (MN) (St. Paul, Minn.) (3:00 p.m.)
Baseball @ Bethany Lutheran College (Mankato, Minn.) (3:30 p.m.)
Water Polo vs Augustana College (Ill.) (Springfield, Ohio) (4:00 p.m. CST)
Water Polo @ Wittenberg University (Springfield, Ohio) (7:30 p.m. CST)
Sunday, March 27
Water Polo vs Austin College (Springfield, Ohio) (10:30 a.m. CST)
Women's Tennis @ College of St. Scholastica (Virginia, Minn.) (11:00 a.m.)
Men's Tennis @ College of St. Scholastica (Virginia, Minn.) (2:00 p.m.)
Wednesday, March 30
Baseball @ University of Northwestern (MN) (St. Paul, Minn.) (5:00 p.m.)
Numbers
.452 – Regan Brodine '23's on-base percentage, the highest on the team
17 – Steals for water polo's Eleanor Michaud '23, the most on the team 
1.249 – On Base plus Slugging percentage for Matt Mukai '24, best on the team out of players that have played at least 75% of the team's games