Kedir wins MCSG vice presidency in election upset
An upset in the repeat election for the 2019–2020 MCSG Executive Board means Community Engagement Officer Fatiya Kedir '21 will be the next MCSG Vice President and Student Services and Relations Committee (SSRC) Chair, rather than Karinna Gerhardt '20.
The repeat election was announced only a week prior to voting after one candidate filed a complaint against the original election with the Election Procedures Commission (EPC).
That candidate was Financial Affairs Committee (FAC) member Jason Kohn '20, who lost his election for FAC Chair in the original election cycle by only three votes. All candidates involved in contested elections were permitted to run again, but only candidates vying for the positions of FAC Chair and Vice President and SSRC Chair elected to do so.
Kohn, who lost again in the repeat election, explained his decision.
"I decided to… look into the election initially, with a couple of complaints," Kohn said. "The primary one was the very tiny margin of votes that my election was lost by." The initial election entered a four-round run-off and saw Max Kent '20 triumph over Kohn by a margin of 326 to 323.
Kohn also cited the fact that 15 votes were invalidated by the registrar during the original election process — meaning 15 votes were deemed to have not to been made by students and thus were not counted. He noted that candidates are listed alphabetically by last name on the ballot, which, according to his research, can skew results towards candidates at the top of the ballot.
"I originally felt that, when meeting with the EPC, my concerns weren't taken seriously, which led to me reading through the entirety of the election code again to scan through it to see if there's anything to support my claims," Kohn said. Kohn noted two major discrepancies in the election, which he presented to the Judicial Council.
"Primarily… [the election] had run for less than 48 hours which to me, was a fairly egregious violation. Had this been a real election out in the wider world [it] would have been absurd," Kohn said. "In addition, the polling place in the [Ruth Stricker Dayton] Campus Center [CC] not having been operated."
Section five of MCSG's election code requires a 48-hour voting window and physical polling places in the CC during Café Mac hours.
The Judicial Council ruled in favor of Kohn's appeal and repeated the contested elections on the basis of the two election code oversights.
"I will say that I was completely open to having another round of elections," Kent said in an email to The Mac Weekly. "If having a polling place makes MCSG elections more accessible to all students, then I am all for it."
MCSG released results of the repeat election to the student body on April 9. Kent won the position of FAC chair with 231 votes, while Kohn received 188.
In addition, Kedir won the position of Vice President and SSRC Chair with 268 votes, while Gerhardt received 217. This overturned the results of the previous election, which Gerhardt won 407-360.
"Ultimately, I think it's necessary for MCSG to hold itself to a high standard," Gerhardt wrote in an email to The Mac Weekly. "We have a lot of potential as a governing body, but I don't believe we always meet that potential. While we need to follow the existing Election Code, I also want us to implement reforms to make our elections more fair and democratic."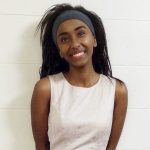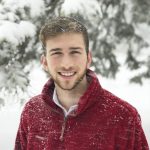 About the Writer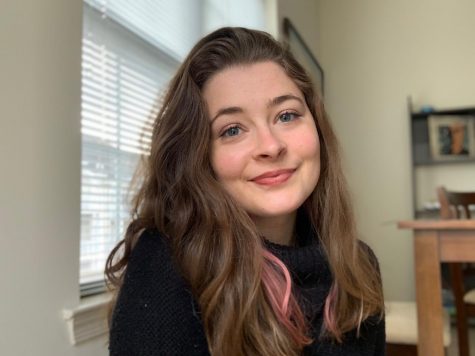 Lindsay Weber, Managing Editor
Lindsay Weber '21 is a managing editor and former Editor-in-Chief. She majors in English and Political Science and hails from Wilmington, Delaware. She...