The Macalester men's and women's cross country teams competed in the MIAC Championship Meet last Saturday, Oct. 27. The men's team finished eighth overall, and the women's team took seventh. With the top three MIAC teams going to Nationals, there's tight competition in the conference.
The men's team was led by Mac Doherty '19, who finished in 29th place, followed by Jake Lepak '20 in 41st and Adrian Johnson '21 in 43rd. Closing out the top five were Chris Boranian '19 and Fred Kerr '22, finishing in 51st and 68th, respectively. According to Lepak, the team hoped for a better finish.
"I think we were all a little sluggish on Saturday, which is a little frustrating because Conference is kind of the last day you want to have an off day," Lepak said. "We're in a very competitive conference with three teams going to Nationals this year, and so it's basically a fight for fourth place and so many different teams are in the hunt for that."
Doherty expressed similar sentiments.
"While we're all a little bit disappointed about eighth, I think given the competitive nature of our conference, eighth is still not the worst thing in the world," he said. "I think we all worked really hard this year and had a really good team."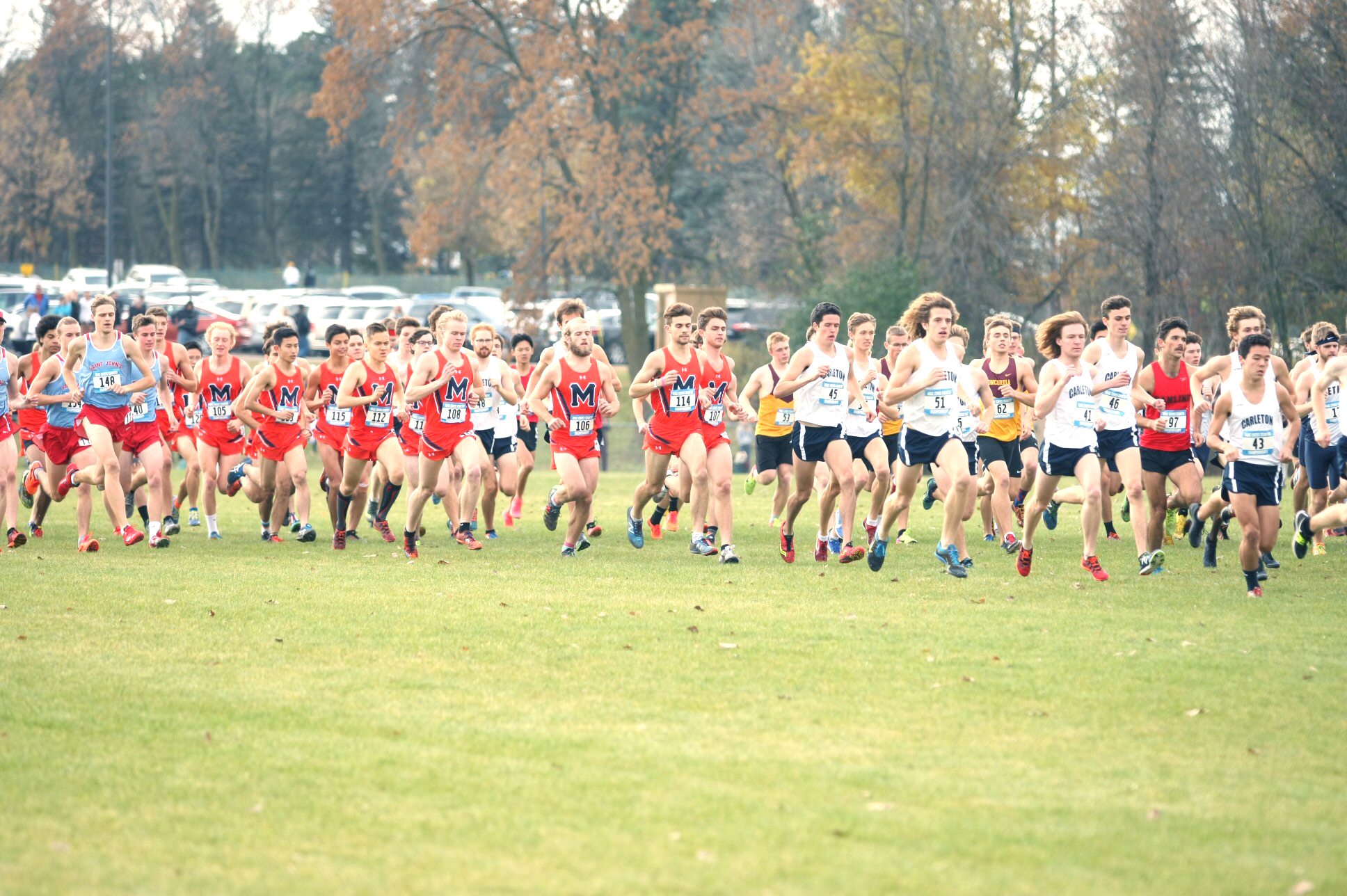 With lots of seniors and some talented first-years among the top runners, the men's team is proud of the season they've had.
"Team atmosphere is really great this year. We're really pushing each other a lot. The pack of runners is really good. We didn't really come through on MIAC the way I wished we could have, but we're gonna do really well at Regionals," Doherty said. "Personally, I've been really impressed with what I've seen out of some of our new guys as well. We have two first years in our top seven, which is really exciting."
The women's team also faced tough competitors. Alia Benedict '19 led Macalester in 22nd place, earning All-MIAC Honorable Mention honors. She was followed by Marlee Yost-Wolff '19 in 34th place, and with Danielle Freshwaters '22 in 40th, Lydia Simpson '20 in 41st, and Elena Smith '19 in 48th, the top five finished within 51 seconds of each other.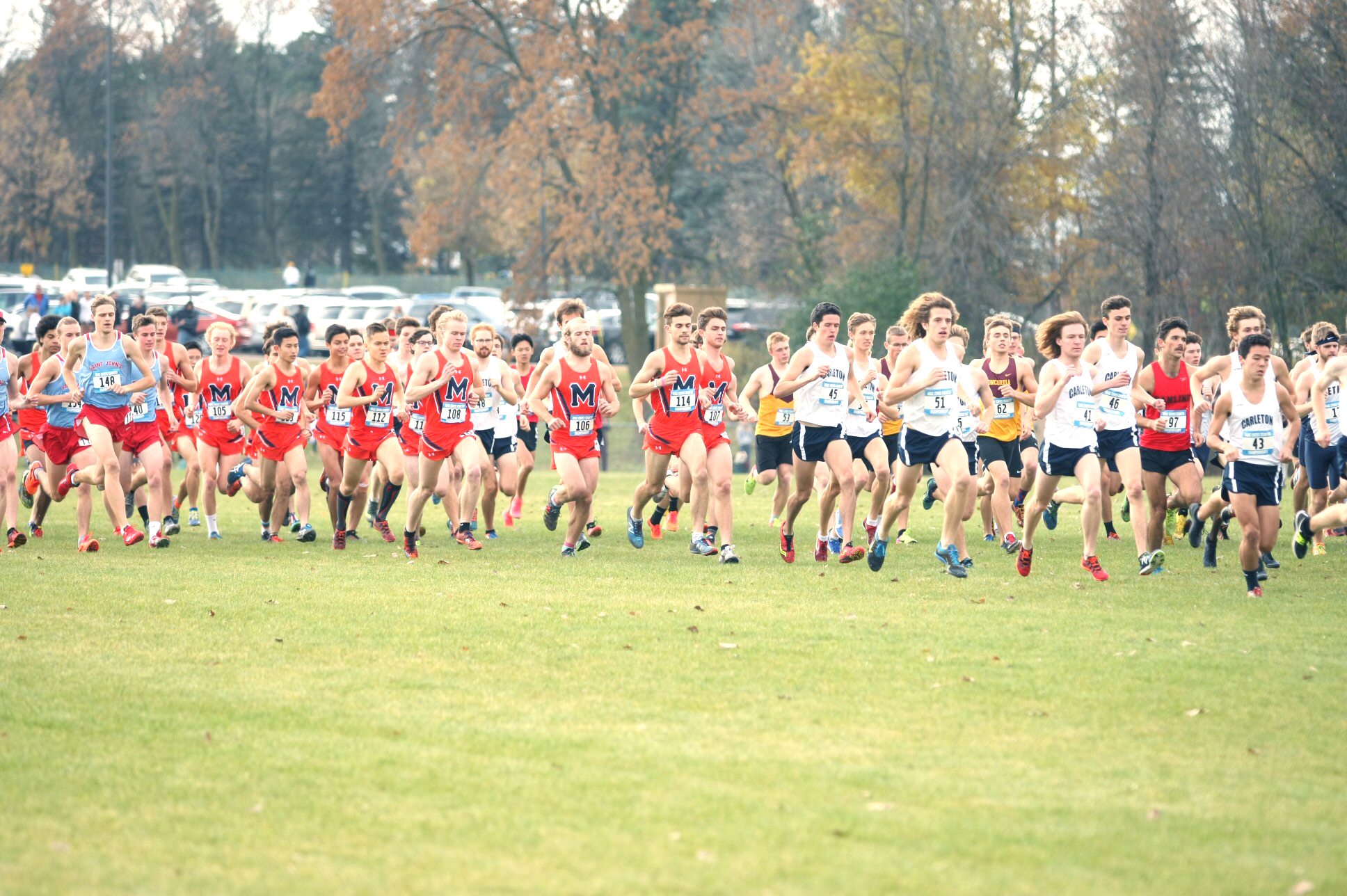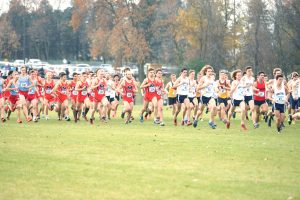 Benedict said the team was shooting for fourth, but was nevertheless proud of the results.
"I think individually [and as a team] we all performed really well," Benedict said. "But, we can't control how other people run, we can't control how the other teams run, and the other teams also did a really fantastic job."
To prepare, the teams tapered over the couple weeks leading up to the conference meet. Tapering is when practices and workouts become easier than earlier in the season, which gives the body a chance to recover from previous workouts and rest before big races. It is especially important in preventing injuries, or minimizing already existing ones. In addition to changing the physical workouts, Benedict said the team mentally prepared.
"Coach Betsy said that it helps to visualize yourself feeling healthy and not hurt. So we would visualize, we went over our goals, we talked to our teammates about what we expected," Benedict said.
The mental preparation was a key part of training.
"We have team meetings starting as early as a week, or like a week and a half before conference, where we talk about our goals, what we need to do in order to run the race that we want to run at MIAC," Yost-Wolff said. "We had a lot of breakout races and PRs, especially a lot of seniors with PRs, which is super cool to see."
Training together as a pack was important this year for both the men's and women's teams.
"One of our goals was to get the top five finishers together within 30 seconds," Doherty said. "That entails a lot of workouts emphasizing running together and trying to stick with the top guy and trying to stick with whoever is better than you for as long as you can, because that generally translates into cluster finishers that transfer into higher scoring and team placing."
The results of the MIAC meet are sure to motivate the athletes to stay strong. "I think it will light a fire under the guys, one last hurrah, because so many of our top seven are seniors this year. We have a very good pack on the team, we have a very talented team. So I think it'll just motivate us to push ourselves even harder at the regional meet," Lepak said.
Only the top seven runners from each team will compete in the regionals meet Nov. 10, but the teams are still practicing as a whole to keep up the supportive environment.
"I want our team to be in the top-10 for sure," Yost-Wolff said, "I really think we have the potential this year to do better than we have ever done before, which is exciting."