Love Thy Neighborhood: North Loop, The epicenter of Minneapolis' burgeoning scene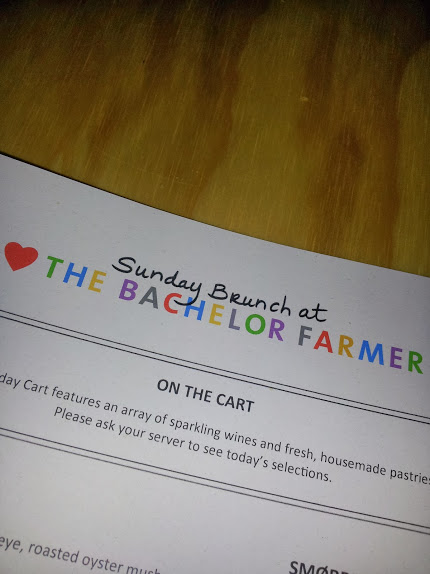 It's now virtually undeniable that Minneapolis is developing a strong music, beer, shopping, and food scene. While good restaurants and stores are scattered across the city, the one neighborhood that is leading the charge is the North Loop.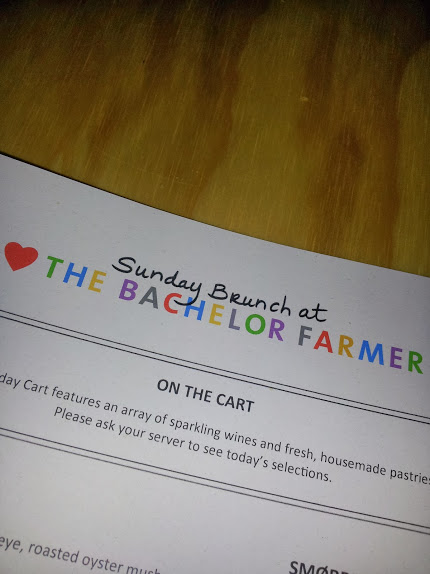 Also known as the Warehouse District, this neighborhood just north of Downtown Minneapolis has seen enormous growth in recent years. From new high-end luxury apartments, restaurants, shops, a new Whole Foods and countless warehouse-to-loft conversions, this neighborhood is a welcome addition to anyone seeking a vibrant urban scene to explore.
The North Loop is one of the best neighborhoods for anyone who is enamored with the historic industrial brick architecture. Most of the historic buildings in this neighborhood were at one time factories. Over the years these factories and warehouses have been turned into new lofts and retail spaces. For instance, a former John Deere factory was converted to a commercial building, now home to a multitude of businesses, as well as restaurants like Bar la Grassa.
Now that most warehouses have been converted to both residential and commercial usage, the North Loop has seen a tide of new urban infill construction—essentially new buildings on surface parking lots. The juxtaposition of modern buildings alongside historic warehouses allows for a unique dichotomy of architectural styles. This is aesthetically pleasant, giving the appearance of a vibrant neighborhood, as opposed to the Mill District neighborhood to the south which predominately has modern infill and appears devoid of life due to the lack of architectural diversity.
Some examples of new urban infill in the North Loop include 222 Hennepin. This building, which replaced a former Jaguar dealership, contains 286 apartments and a new Whole Foods. Rents in this building start at $1100 for a studio apartment—a far cry from what we have to pay in Macalester-Groveland. Granted 222 Hennepin does have a 24-hour yoga studio, bocce ball court, and 24-hour concierge
When it comes to the food scene, no one should call themself a foodie if they haven't sampled the excellent restaurants in this neighborhood.
First off, they have a Black Sheep Pizza, which is pretty much like a Punch Pizza but with better ingredients and a coal-fired oven. Black Sheep is arguably the best pizza place in the Twin Cities – but that is just my personal opinion.
Near Black Sheep Pizza is the Freehouse, a new brewpub and sit-down restaurant. I was disappointed with the overpriced food; however, their beer is excellent—maybe you are supposed to drink their beer and get drunk before you eat their food.
Moose & Sadie's is an excellent coffee cafe. They serve Tiny Footprint Coffee—the same coffee that can be found at the Grill and coffee cart in Janet Wallace Fine Arts Center. Their weekend brunch is excellent—I was tremendously pleased with my meal, which was cooked with the very best local sustainable organic ingredients, including organic eggs and butter made in-house. The owner Peter Kirihara is also the nephew of Esther Suzuki, the first Japanese-American student to graduate Macalester, for whom the Lealtad-Suzuki Center is named after.
Two blocks away is The Bachelor Farmer. Anyone who is looking to sample New Nordic cuisine must dine here. Owned by Governor Dayton's two sons, The Bachelor Farmer was the 6th best new restaurant in America in 2012 according to Bon Appetit magazine. Among countless other awards and accolades, the head chef Paul Berglund has crafted an excellent dining experience. The warm inviting atmosphere is extended beyond dinner service with their Sunday Brunch. Less costly, but equally delicious, the Sunday brunch menu includes such items as:
"Soft scrambled eggs, smoked walleye, roasted oyster mushrooms, caramelized Brussels sprouts"
"Rye spaetzle pyttipanna, pork shoulder pastrami, poached egg, savoy cabbage, caraway hollandaise"
Not to mention the three different types of gin and tonics.
Continuing the trend of high-quality ingredients for restaurants in the North Loop, the Bachelor Farmer grows many of its ingredients (during the season that is) on their rooftop.
In the basement of the Bachelor Farmer is Marvel Bar. No, this isn't like O'Gara's, or—dare I say—Plums. This bar does to drinks what Bachelor Farmer does to food. Drinks range from $10-$13, but the drinks are beautifully crafted and are made of the best liquors. For instance, their Oliveto drink taste like key lime pie.
Also in the building is Askov Finlayson. I mentioned this store before in my article on The New North, but it is worth mentioning again that this store is a must-see for anyone interested in hand-crafted high quality goods. The brands they carry are things that cannot be found in your traditional department store, and they've recently started their own line of clothing, starting with their Explorer Pants.
While I could go on and on about the amazing places to visit in the North Loop, it excites me knowing that this neighborhood is on the move. With new buildings popping up all over, restaurants and stores are opening up all the time. In fact, just last week, Shinola and Filson announced that they will be opening stores here.
Shinola, who manufactures watches and bicycles in Detroit, is opening their third store here. Luxury outdoor clothiers Filson—hailing from Seattle—also have stores in Portland, Aspen, and London. The mere mention of a place like Aspen and London in the same sentence indicates that Minneapolis is becoming noticed by major high-end brands.
Finally, this article wouldn't be complete if I didn't talk about transit. Coming this spring, the North Loop will be the new epicenter of transportation in the Twin Cities. A new major bus and rail terminal, the Interchange, will be opening near Target Field. Connecting the Green and Blue Lines as well as the Northstar commuter line, the North Loop will be mere footsteps from mass transit riders all across the cities—further enhancing its place as a burgeoning neighborhood.