From One Extreme to Another: Macalester's Newest Gender Inclusive Bathroom Policy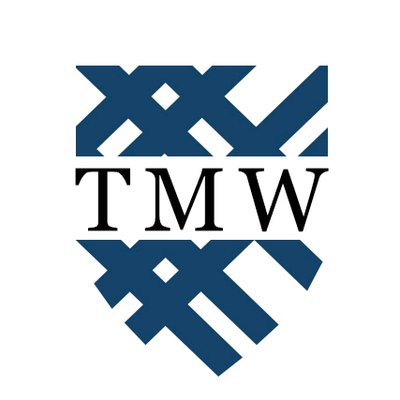 On the morning of March 31, I woke up to a lively Resident Assistants (RAs) chat. One RA wrote: "I am confused, are there only single gender bathrooms in Bigelow next year?" To this question, a Doty hall RA responded that only Bigelow and Doty will have single gender bathrooms according to what she "has been hearing from many people." 
I was about to go back to sleep after my morning prayer but these rumors were too impactful, if true, to be ignored. I had just accepted my RA offer for 30 Mac and no one thought it necessary to let me know of this major change. As a Muslim woman who wears the hijab, an all-gender bathroom was in no way suitable. So I had to verify this new information. I reached out to various students to check if they had been informed of this important structural change. To my surprise they were also confused. I then emailed members of Residential Life who should be able to provide me with a sound response. I locked my phone and went back to sleep.
Later in the day, Residential Life confirmed the rumors that were spreading across the campus. Starting Fall 2023, Macalester would move to a "gender inclusive housing model" with only Doty and Bigelow as single gender spaces. I asked why this information was not sent as a student-wide email given that this change significantly modified the housing model. To this question, Residential Life responded that they had already notified students. This notification was located at the bottom of the room draw email, in the FAQ section on 1600grand when students start planning for housing. 
When Jordanella asked a senior leadership team member the same question, they responded: "why would we?", she was surprised that this answer was very different from the approach Macalester usually takes when making big decisions that will impact our community. This response seemed so far from transparency and inclusivity. 
We as students all know that when Macalester wants to inform the student body of something or receive feedback, they will do everything in their power to make it happen, whether it is sending class emails for registration, reminders of course surveys every time you log into Moodle or the reminder to clear any holds on your account. So why was that not the case in this situation? 
Overall, the approach to notify students of this change was neither efficient, or enough. So many students kept wondering whether this change was true, especially younger students. Even RAs like me, who work for Residential Life and are going to live in areas the change impacted, did not receive the information officially. It's unfortunate that there was no mass communication about this change, as it spread through campus without any clarification about what is actually true. What did it cost the institution to inform everyone who'd be impacted, if not all students? Were I to just come back to my RA job next year and be surprised with a bathroom that did not fit in with my needs? We can be inclusive without excluding others.
This change includes many of our students but failed to consider a good number of others. Beyond spiritual needs, some students are simply not comfortable with sharing a bathroom with any other genders. Some students have had traumatic experiences including assault that make them feel more comfortable in single gender spaces. There are students who are already experiencing significant stress and anxiety, just thinking of sharing a bathroom with a person from a different gender and this policy limits their choices to feel safe and comfortable. 
What about the students of 30 Mac who need accommodation? Do they now have to sacrifice their privacy to meet one of their needs (allergies, other disabilities, and just preferences)? Some students have mentioned to their RAs the context of first-year students who came to Macalester before the decision and are now forced to live on campus under these circumstances during their second year without early notice. Or even the class of 2027, many of whom committed to Macalester before this information was released.
It stays true that we cannot fulfill all our students' needs but we can strive to accommodate as many as possible. While we believe everyone at Macalester can agree that we need more gender-inclusive bathrooms, as illustrated in the petition during Fall 2022, we did not need to change the housing model in all buildings but one (Dupre, Wallace, 30 Mac). What was the process that led to only adding Bigelow to single gender spaces, granted that Doty had always been one? How did the decision makers account for the number of students who would not be comfortable with using all-gender bathrooms since no survey was sent out to all students? How does the institution plan to modify the physical aspects of the bathrooms to ensure the continuous respect of students' privacy?
The reality stands that our bathrooms were not built to be gender-inclusive. For instance, one can peek underneath a shower and see everything happening inside. So will Macalester make sure they rebuild the bathrooms to accompany this change? If not, is our institution considering the possible drawbacks of this move? Once more, we can be inclusive without excluding others. Why could we not move to a model where some floors are gender inclusive and others aren't? Where each building will have both single gender and gender-inclusive spaces? So many questions that we have did not get satisfying responses after reaching out to many people in our leadership.
This piece is not seeking to create an us vs. them narrative. There is no doubt that we needed more gender-inclusive bathrooms at Macalester and we need to accommodate for it. Everyone on this campus' bathroom needs should be met, but the approach we took to address the concerns raised translated into moving from one bad extreme to another bad extreme. Instead of improving the situation, this decision seems to make the living conditions better for one group of students and worse for another. 
So many younger students have reached out to us asking what they should do. While I (Anna) am lucky to be able to advocate for myself, and was able to have Residential life move me to a place that suits my needs, too many students are complaining about the change behind doors, around meals, and through chats. This piece seeks to raise questions many are asking to hopefully start a conversation that can make Macalester reassess this policy and move towards the right direction. We all want what is best for Macalester and its students, but sometimes our approaches do not always reflect that. Thus, we should always be flexible and adaptable when situations like these occur. It is through transparency, open dialogue and understanding that we can make positive changes for our community. So let's talk and communicate with each other, instead of allowing secrecy, rumors, uncertainty and confusion drive the conversation.