Meet MCSG's incoming Executive Board
On Tuesday, April 4, Macalester College Student Government (MCSG) sent an email to the student body announcing the newly elected Executive Board for the 2023-24 academic year. The Executive Board makes up a large and crucial part of MCSG with the new elects as follows: Mariah Loeffler-Kemp '24 as President, Emma Kopplin '24 as Vice President, Willow Albano '26 as Cabinet Chair, Eliora Hansonbrook '25 as Financial Affairs Committee (FAC) Chair, Eric Yu '24 as Student Organization Committee (SOC) Chair, Tristan Niedzielski '25 (fall semester) and Joel Sadofsky '25 (spring semester) as Academic Affairs Committee (AAC) Chairs Mathilda Barr '25 (fall semester) and LeSean Greer '25 (spring semester) as Communications and Engagement Committee (CEC) Chairs and Iwani Siwawa '24 as Program Board Chair. 
Recent updates to the MCSG constitution have given a new structure to the Executive Board in hopes of increasing engagement and managing burnout. Loeffler-Kemp is currently studying away in Spain but eagerly awaits the upcoming year for MCSG and feels the Executive Board will have success in cultivating a good environment.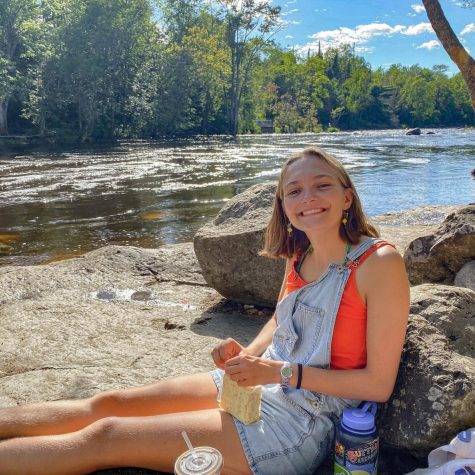 "I'm very excited about the group of Executive Board [members], as well as the new committee chairs and different positions that are being added," Loeffler-Kemp said. "I think everybody is really willing to take a step up after seeing how presidents get burnt out and work together to create a good, honest communication system." 
Loeffler-Kemp began her involvement with MCSG as a representative in her first year at Macalester, amidst the height of the pandemic. The change in student government culture was drastic when it made the shift to Zoom, and for Loeffler-Kemp, restoring community and collaboration is a large priority.
"We've made a lot of changes in MCSG itself, like my first year, it was all on Zoom and it was really hard to actually build an MCSG community; I've really enjoyed changing that culture and making us actually friends," Loeffler-Kemp said. "That's one of the reasons why I wanted to run, to keep building up that community in MCSG. I'm super passionate about this community and community building on campus overall." 
The constitutional updates to MCSG's structure dissolved the Student Services and Relations Committee (SSRC), replacing it with the CEC and a Cabinet of Liaisons, in hopes of having more specific resources devoted to engagement. As one of the newly elected CEC chairs, Barr is also dedicated to bringing back the community MCSG has had in the past. She currently serves as vice president and the chair of the SSRC.
"Within the past, we've had a Communications and Engagement officer," Barr said. "We created this new committee and new structure where we have a team of people who are able to consistently work on this and support each other, as well as support the entire Legislative Body, and work closely with the Media and Outreach Coordinator staff position within MCSG to coordinate material for MCSG, Instagram and social media accounts." 
Constitutional updates had not been made since 2011, making this a historical year for MCSG change. Adapting and ensuring MCSG accounts for student needs remains a large priority for the new Executive Board.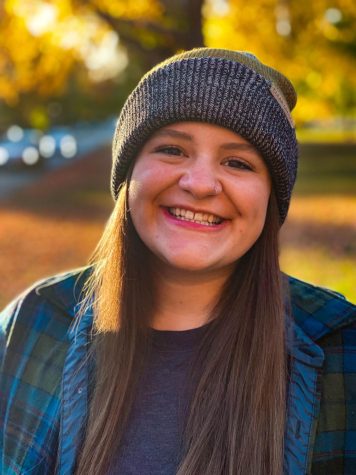 "I'm really proud and appreciative of what MCSG has done over the past year and over the past several years," Kopplin, who was on the SSRC this past year along with Barr, said. 
"I think MCSG has done a lot of really valuable work this year, both internally and pushing through long-term initiatives such as winter housing and study away for international students," Barr said. "But I think we are in the place where we're bridging that gap, and we're really going to flourish next year." 
Dedicated to increasing engagement and working collaboratively to better MCSG, Kopplin, Barr and Loeffler-Kemp are already discussing ways to improve communication. 
"I think Mariah is really excited to bring down that pressure and kind of bring down the walls and let students come in and understand that student government can be really fun and impactful," Kopplin said. "We are all personable and fun and really love Macalester." 
"We're just a group of students who are working hard, and we're here to talk to people in our year to engage positively and to listen where we're needed," Barr said. 
To further support initiatives centered around increasing MCSG engagement, the constitutional changes created the new Cabinet chair position. Willow Albano, who will be the first to serve in the role, is currently a first-year representative and has identified a lack of communication across committees firsthand.
"As a first-year representative, what I've noticed a lot is that there isn't as much cross-committee communication or collaboration as I feel like there should be," Albano said. "Part of the creation of the Cabinet chair was to further facilitate the communication and collaboration between committees, as well as provide support to the liaison positions." 
Newly-elected Executive Board members have ideas for exciting  initiatives to come for MCSG this next academic year and are dedicated to all the students and available for those that wish to reach out. 
"I hope that people can see me as a friend and as a resource," Albano said. "If they have any questions, big or small, any problems or complaints, feel free to reach out to me and hopefully, that will be able to broadcast some familiar faces that you'll be able to reach out to as well."