MCSG proposes structural changes, hears community feedback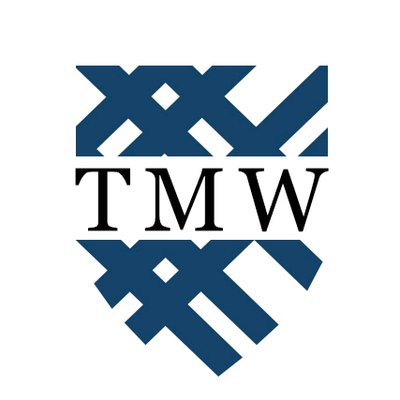 For the first time since 2011, Macalester College Student Government (MCSG) is amending its constitution. On Friday, Feb. 24, MCSG held a feedback session open to the entire student body to discuss what the new structure might look like.
From the beginning of this academic year, the Executive Board has been training for this internal review, hoping that this restructuring will help combat burnout among representatives, increase engagement and make student voices more prominent. To address these overlying issues, two constitutional amendments are being made: the addition of the Communications and Engagement Committee (CEC) and the addition of a new Cabinet, which will replace the Student Services and Relations Committee (SSRC). 
Following a brief overview, President Bobbie Pennington '24 and Vice President and SSRC Chair Mathilda Barr '25 presented a slideshow outlining the current MCSG structure and drafts for the new constitutional additions. 
According to Pennington and Barr, within the current framework the president oversees most governance, meaning that workload is inadequately distributed and that all governmental issues are not equally prioritized. Additionally, the vice presidential position is currently combined with the position of SSRC chair, which is in charge of identifying where student needs have not been met and working to provide support. 
Pennington explained that these  positions have traditionally been demanding and overworked students in those roles. 
"Burnout is real, and burnout has happened for many years within MCSG," Pennington said. "It's been an ongoing issue. Very few people are asked to do a lot. I think it's pretty fair to say that MCSG has, at times, had a toxic environment. We've been trying to address that this year."
The primary goal of this restructure is to reallocate tasks and minimize the workload falling on the Executive Board. Within the plan, the CEC will focus primarily on increasing student body and Legislative Body (LB) engagement. Elected representatives will create content for the social media pages, plan events and promote elections. Pennington believes voter engagement is essential to MCSG's success.
"If we don't have people filing, if we don't have people voting, we won't have strong student governance at Macalester," Pennington said. "We need to have a lot of people filing, and we need to have a lot of people voting to ensure that the right people are in the student government."
Along with the CEC, the new Cabinet, composed of specialized liaisons, will provide students with more direct support and build interpersonal relationships between the campus community and MCSG representatives. The Cabinet will also replace the SSRC, making the job of the vice president less work-heavy and giving more direct focus to student issues. 
"The SSRC is a committee charged with a lot of responsibility: basically, anything that's not finances, academic affairs or student organizations has fallen into the SSRC," Barr said. "As we look at the framework of Macalester now, it's really hard to put all of those things onto one committee." 
Currently, there are two models for what the Cabinet will look like. Model 1 proposes six liaisons that would replace SSRC jurisdictions over issues related to Title IX, the Laurie Hamre Center for Health and Wellness, Disability Services and others to come after the official vote. Model 2 contains four potential liaisons which differ slightly in name but aim to tackle the same issues. 
The constitutional amendment solidifies the creation of the Cabinet, while names and tasks assigned to each liaison are written in the bylaws, leaving room for feedback and discussion. 
Executive Board hopes that appointing student representatives with specialized roles will benefit the student body as a whole by amplifying student voices.
"[In] MCSG, our responsibility is to represent the views and voices of the Macalester College student body, and our current structure does not allow us to do that to the best of our abilities," Barr said.
Additionally, the Executive Board hopes that clearly outlining the tasks representatives will be taking on will increase transparency between the student body and MCSG. 
"If we have these more defined liaison positions where people can run on a specific initiative to connect with departments and student groups, they might feel more empowered in that responsibility and understand the full extent of the position they're taking on," Barr said.
After each constitutional change was proposed, small groups formed to discuss feedback. Those attending the session provided overall positive feedback, largely in favor of Model 2.
A final plan including feedback from this session and further executive review, was presented to the LB on Tuesday Feb. 28, and passed unanimously. 
The constitutional amendments include the dissolvement of the SSRC and addition of the Cabinet and CEC. However, the addition of specific liaisons will be changed in MCSG's bylaws, which is a different amendment process.  Following the LB vote, the constitutional amendments will be either approved or rejected by the Judicial Council and then voted on by the student body.