This Week In Sports: 4/14/23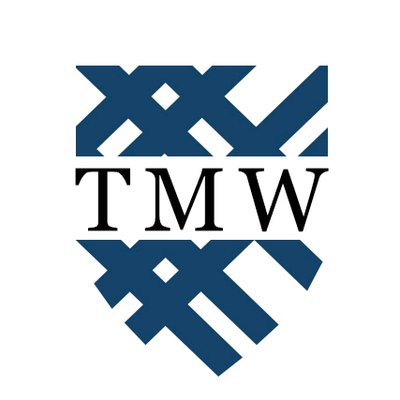 Women's tennis sweeps Hamline, falls to Bethel
On April 6, women's tennis took on Hamline University, and took their fifth-straight MIAC win in style, sweeping the Pipers 9-0. 

Savannah Haugen '26 showed out, first winning on third doubles alongside fellow first-year standout Elizabeth Trevathan '26 by a score of 8-3. In her singles matchup, Haugen opened a bakery by cooking up a breadstick and a bagel, cruising past her opponent 6-1 6-0.

Sydney Ellison '24 also had a spectacular day against the toughest opponents Hamline had to offer, winning 8-3 on first doubles with Meg Ullrich '24, then taking out the Pipers' first doubles, 6-3 6-0.

On April 11, the Scots faced Bethel University, and lost 3-6, picking up their first MIAC defeat. The Scots had their opportunities in what was a close fought game, coming out on the wrong side of two tiebreakers that would have flipped the result. Haugen and Trevathan combined on doubles for one of those tiebreak losses, but bounced back and won both of their individual matches on #6 and #5 singles, respectively.
Women's track and field competes in St. Thomas Invite, Amundson wins triple jump
On April 7 and 8, the Scots made the quick journey to University of St. Thomas to contest an invitational meet.

Highlighting the meet was Journey Amundson '23, continuing her triple jump dominance with a win in that event, leaping 11.26 meters.

Sky Theodosopoulos '26 also performed well, earning 15th in the 1500m, along with Jesse Colnes '23, who landed a personal best in the 5000m, coming in 20th.
Men's track and field contests neighborhood meet
On April 7 and 8, the men's track and field team hopped over to University of St. Thomas for an invitational meet. 

Arlo Heitler '25 landed on the podium, headlining the meet for the Scots with a 2nd place finish in the 400m sprint with a 48.78 time, 21st in D-III. 

The personal records abounded for the Scots at this meet, with Tor Olsson '25 getting a PR in the 1500m that was also seventh-best in Scot history, along with Reece McKee '25 and Mason Bosley '23 getting personal records in the 3000m steeplechase and 400m hurdles respectively.
Men's tennis smashes Bethel
On April 12, the Scots played Bethel University, and swept the Royals out 9-0.
Baseball falls to Gustavus, downs Carleton
On April 8, the Macalester Scots played Gustavus Adolphus College, and fell in both ends of a doubleheader, 0-12, 2-14. 

In the second game, Anthony Palma '23 and Charlie Burton '24 played well, both going 2-3, with the latter scoring one of the two Scot runs with an RBI single in the 4th inning.

On April 12, the Scots bounced back in a big way in their home opener against Carleton College, putting up gaudy run totals in 22-2 and 13-3 wins in a doubleheader.

The Scots scored in every inning they batted in the first game, relying on four total homers from Josh Planko '26, Joe Margolis '23, Erik Hager '23 and Burton. 

The second game of the doubleheader was just as successful at the plate, with Matt Odom '24 leading the way, going 3-4 with a walk, along with Hayes Waddell '25 who went 2-4 with 2 doubles and 3 RBIs.
Softball goes 2-2 in conference play
On April 8, the Scots faced Hamline University twice, and swept the Pipers with scores of 1-0 and 3-2. The Scots were defensively dominant, including a complete game shutout from Kaitlyn Pistorius '25 in the first game, a quality performance, forcing 12 groundouts over the course of her stellar outing.

On April 11, the Scots returned to action against St. Catherine University, but fell in both ends of the doubleheader, 4-6 and 0-1. In the second game, Pistorius pitched another gem, going seven innings and allowing one run, although the offense couldn't break through to tie the score, and the Scots lost 0-1.

More info here