Room draw: the hunt for accommodation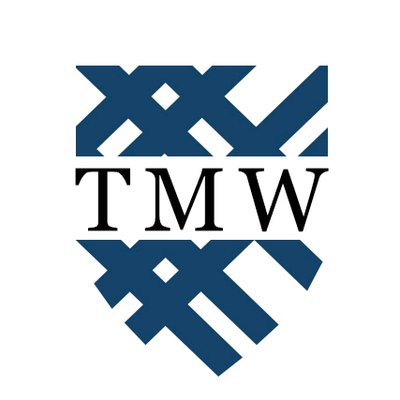 Coming into my first-year of college, I thought that the most stressful thing about school would be the workload. I thought that everything else would fall into place and I would not need to worry about anything but exams, papers and homework. However, there is one aspect of college life that has been a horrible source of stress over the past few weeks: room draw. Many people meticulously plan to get the nicest room possible or to live close to their friends. But my entire goal was to get a space that is going to be liveable for me next year. My group and I had to try so hard to get into a specific space due to the inaccessibility of so many of the housing options on campus. The question is, why didn't I just apply for accessible housing through disability services? 
As a student with a dynamic, invisible physical disability, I have always had issues with getting accommodations. So, in order to get a headstart on planning for housing next year, I visited disability services back in January. I was told that all I would need to do is fill out a form with my accommodation request and they would place me in a single room if they could. Plain and simple, right? Not quite. I asked about a roommate situation and I was told that it would not be feasible to let me pick a roommate to live with me. I know other people got different answers about this, but this is what I was told and the inconsistencies are frustrating.
Once I heard that I would be put in a single if I pursued this form, I knew that there was no point in arguing and I gave up. As someone with joint problems that can cause severe injury, I do not feel comfortable living alone. Did I bring this up? No, because I knew it was a losing battle. If I wanted a guarantee of living in a building with an elevator and a sink in my room, I would have had to agree to live in a single, which is not only anxiety inducing for me, but also dehumanizing. Not allowing disabled students to live with friends separates us from our able-bodied peers and isolates us from social situations that often define the college experience. Also, there are plenty of people who try to get singles because of their personal preference, but cannot because they fill up too fast. I find it crazy that disability services would insist on placing me in a coveted room that I do not want, which denies that room to another student who would enjoy the private space.
Even if I had decided to attempt to go through disability services for housing, the process would have been exhausting. I have academic accommodations for my issues, but the paperwork for that does not translate into something that can be used to prove that accommodating housing is necessary. The doctor's note about academic accommodation, written for high school accommodations when I was 15 years old, and a copy of my high school 504 documents were all I needed for academics, but housing requests need so much more. I would have needed to acquire a doctor's note specifically stating what I needed. The doctor that originally wrote me that note is not currently accessible to me, due to the distance Macalester is from my home and the fact that he is a pediatric doctor.
Why don't I just find a new doctor in the Twin Cities to write me a note? I wish it was that easy. Much like most people, especially women, with invisible disabilities, I have had so many problems finding doctors that will take me seriously. No matter how ridiculous it sounds, many doctors will ignore patients with chronic pain and tell them they are imagining it. I've been constantly in and out of doctors offices since I was 11, just trying to figure out what is wrong with me. I have been talked down to, insulted and screamed at by enough misogynistic doctors for an entire lifetime. Many people with this type of condition have mass amounts of trauma just from trying to get answers. I have so much anxiety associated with new doctors that I have been putting off finding a physician in the Twin Cities since September. Even though I have a diagnosis from the one doctor who ever actually listened to me, I am still terrified. There are so many doctors who are woefully uninformed about my disability and some that insist that it doesn't even exist. If I had to get a doctor's note for housing, I would need to put myself through a torturous amount of anxiety and waste so much money just to find a single doctor willing to write a few sentences on a piece of paper. It is ridiculous that I would be expected to put myself through this emotionally draining process for something as simple as a liveable space.
I would like to acknowledge my privilege in this somewhat confusing statement: I am lucky to have had horrible symptoms at a young enough age that I currently have a diagnosis. I was diagnosed at age 15 after having symptoms since roughly age two. Many people with connective tissue and chronic pain conditions don't have symptoms until their late teens or early 20s. Considering that the average time between first symptoms and diagnosis for many of these conditions is considered anywhere between 11-15 years, this means that many college students with these disabilities are searching for answers while in school. How should these students expect to qualify for housing accommodations when they cannot get a doctor to take them seriously enough?
Overall, I think I made the right decision to not deal with the housing accommodations forms and hassle. If room draw had gone differently, I would definitely have a different view of the situation. I decided to take the chance and I got lucky, but I should not have needed to make that decision. No one should need to rely on a fast internet connection to get the essential things they need to function. It is absolutely ridiculous how inaccessible the accommodating housing on this campus is for many disabled students. The lack of accessibility in nearly half of the dorm buildings on campus is crazy enough with many buildings or sections lacking elevators and/or doors with functional wheelchair access. But the long laundry list of steps needed to obtain an accommodating room is excessive, expensive and even impossible for some students.
I know that there still need to be ways to verify who needs accessible housing, but there need to be changes made. No one should have to suffer in silence due to the incompetence and ignorance of a system that should be designed to at least make the lives of disabled students bearable. No student should need to worry about having access to the modifications or tools that they need to live as comfortably as the average student. These accommodations are just as important as those made for learning and examination in an academic setting and they are not treated as such. Changes need to be made to make accessible housing inclusive to all disabled students, not just the people who have the ability to go through this exhausting system.