This Week in Sports: 3/11/2022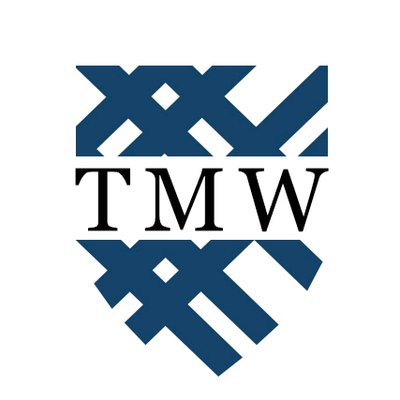 Water polo completes trip to California
Traveling to California for the weekend, the Scots dropped difficult back-to-back matches against University of Redlands and University of La Verne on March 5, losing 14-8 and 15-5, respectively. Macalester falls to 1-7 on the season.

Against Redlands, Eleanor Michaud '23 put up three goals, along with two more from Riley Waters '22 and one each from Elizabeth Matlin '25, Kendall Coney '25 and Annika Krueger '22 to make it eight total. 

In their matchup against La Verne, Macalester saw another hat trick from Michaud, as well as goals from Waters and Krueger. 

On the first day of their trip, Macalester split their two matches against California Institute of Technology (Caltech) and Occidental College, winning the first 7-2 and losing the second 6-8. 

In the loss, it was Krueger's turn for a hat trick, scoring three goals along with two from Waters and one from Sydney Hollingsworth '23. 

In their opening game, the Scots dominated Caltech, with Hollingsworth putting up a third hat trick for Macalester. Michaud also had two, along with one from Waters and another from Brook Lane '25. Laurel O'Hare '24 posted an impressive nine saves. 
Men's tennis drops tough match against University of Wisconsin-Eau Claire
Macalester dropped a difficult non-conference matchup against the University of Wisconsin-Eau Claire on Saturday, losing 8-1. The Scots are now 3-2 and 1-1 in the MIAC as they look forward to their spring break trip to Orlando, Fla.

#1 doubles put up a good fight, with Matthew Sullivan '23 and Josh Marine '23 teaming up for an 8-5 loss. 

Alec Sargent '25 put up a good fight at #1 singles, losing 6-2, 7-5. 

Sullivan took the sole win for the Scots at #4 singles with a withdrawal from his opponent. 
Women's tennis falls to Eau Claire
The Scots fell to UW-Eau Claire on Saturday, losing 9-0. Macalester is now 2-3 on the season and 0-1 in the MIAC. The Scots will travel to Orlando during spring break. 

Highlights included a first set battle at #1 by Amalin Sorajja '23, who lost 7-5, 6-1. Meg Ulrich '24 also took her match to a third-set tiebreak, her third of the season, before falling 7-5, 4-6, 7-10. 
Men's track and field ends season at Last Chance Meet
J.J. Arimi '22 was the lone Scot to travel to the Last Chance Meet hosted by Wartburg College in Waverly, Iowa. Arimi finished sixth in the triple jump, recording a season-best jump of 13.25 meters. Arimi also placed seventh in the long jump with a leap of 6.31 meters. This was the final indoor competition for the Scots this year and they will look ahead to the outdoor season.
Women's track and field: Blaesing qualifies for the NCAA Division III Indoor Track and Field Championships
Macalester sent three participants to the Last Chance Meet hosted by Wartburg College in Waverly, Iowa on March 5. In the triple jump, Journey Amundson '23 placed ninth and posted a season-best with a leap of 11.19 meters. Hannah Grosse '22 competed in the pole vault, placing sixth while clearing 3.43 meters. Maria Blaesing '24 placed fourth in the mile and narrowly missed setting a new season-best time. Blaesing ran the mile in 5:03.55. 

Blaesing qualified for the NCAA Division III Indoor Track and Field Championships in the mile, which will take place at the JDL Fast Track in Winston-Salem, N.C., on March 11-12. Blaesing is ranked 15 out of 20 entrants selected to race in the mile.
Softball drop two games to Buena Vista
The Scots played a doubleheader with Buena Vista University and lost both games on  March 5. The first game was a 7-5 loss and the second game was a 5-2 loss. Macalester is now 2-4 this season before the team heads to Florida for their spring games.

In the first game, Jessica Katzin '23 hit a triple, drove in two runs and scored a run. Emily Pederson '24 scored a run, got a hit, drove in a run and earned a walk. Elsa Church '24 earned three walks and scored a run. Kaitlyn Pistorius '25 pitched well, giving up just one earned run and striking out four but Pistorius also gave up eight hits, seven runs and six bases on balls.

In the second game, Lauren Smith '24 hit a home run to score one of Macalester's runs. Mackenzie Clarke '22 had two hits and a run batted in, while Regan Brodine '23 had two hits, scored a run and earned a walk.
Baseball has full season, including spring Arizona trip
Baseball will be kicking off their first 40-game season in three years with a spring trip to Tucson, Ariz. The Scots will be facing eight separate teams, with two matchups scheduled against Carthage College and Wesleyan University specifically. The team is returning eight seniors this spring, along with 14 first years. 

Their MIAC home opener will be played against Bethel on Friday, April 1. 
Numbers
15 – Maria Blaesing '24's current national ranking in the mile 
.588 – Regan Brodine '23's current batting average with 17 registered at-bats 
6 – goals for Riley Water '22 so far this year in four games played
Upcoming events
Friday, March 11:
Women's track at NCAA Division III Indoor Track & Field Championships (NCAA Championships) (Winston-Salem, N.C.) (TBA)
Saturday, March 12:
Women's track at NCAA Division III Indoor Track & Field Championships (NCAA Championships) (Winston-Salem, N.C.) (TBA)
Baseball vs Sul Ross State University (Tucson Invitational) (Tucson, Ariz) (5:00 p.m. CST/4:00 p.m.  MST)
Baseball vs University of Redlands (Tucson Invitational) (Tucson, Ariz.) (8:30 p.m. CST/7:30 p.m. MST)
Sunday, March 13:
Men's tennis  vs University of Scranton (Spring Trip) (Orlando, Fla.) (TBA)
Women's tennis vs University of Scranton (Spring Trip) (Orlando, Fla.) (TBA)
Softball vs SUNY Geneseo (THE Spring Games) (Clermont, Fla.) (12:15 p.m. EDT)
Softball vs St. Lawrence University (THE Spring Games) (Clermont, Fla.) (3:00 p.m. EDT)
Baseball vs Edgewood College (Tucson Invitational) (Tucson, Ariz.) (3:30 p.m. CDT)
Monday, March 14:
Softball vs Coe College (THE Spring Games) (Leesburg, Fla.) (10:30 a.m. EDT
Baseball vs Carthage College (Tucson Invitational) (Tucson, Ariz.) (11:00 a.m. CDT)
Softball vs Springfield College (THE Spring Games) (Leesburg, Fla.) (12:45 p.m. EDT)
Tuesday, March 15:
Men's tennis vs Stevenson University (Spring Trip) (Orlando, Fla.) (TBA)
Women's tennis vs Stevenson University (Spring Trip) (Orlando, Fla.) (TBA)
Softball vs University of Minnesota-Morris (THE Spring Games) (Clermont, Fla.) (9:15 a.m CDT)
Softball vs University of Wisconsin-Stout (THE Spring Games) (Clermont, Fla.) (11:30 p.m. CDT)
Wednesday, March 16:
Baseball vs Valley City State University (N.D.) (Tucson Invitational) (Tucson, Ariz.) (1:00 p.m. CDT)
Thursday, March 17:
Men's tennis vs Curry College (Spring Trip) (Orlando, Fla.) (TBA)
Women's tennis vs Curry College (Spring Trip) (Orlando, Fla.) (TBA)
Baseball vs Wesleyan University (Tucson Invitational) (Tucson, Ariz.) (12:00 p.m. CDT)
Softball vs Kalamazoo College (THE Spring Games) (Clermont, Fla.) (12:45 p.m. CDT)
Softball vs Curry College (THE Spring Games) (Clermont, Fla.) (3:00 p.m. CDT)
Baseball vs Carthage College (Tucson Invitational) (Tucson, AZ) (3:30 PM CDT)
Friday, March 18:
Men's tennis vs Post University (Spring Trip) (Orlando, Fla.) (TBA)
Women's tennis vs Minnesota State University Moorhead (Spring Trip) (Orlando, Fla.) (TBA)
Softball vs Hood College (THE Spring Games) (Leesburg, Fla.) (9:30 a.m. CDT)
Softball vs Knox College (THE Spring Games) (Leesburg, Fla.) (11:45 a.m. CDT)
Baseball vs Wesleyan University (Tucson Invitational) (Tucson, Ariz.) (1:30 p.m. CDT)
Saturday, March 19:
Baseball vs Kalamazoo College (Tucson Invitational) (Tucson, Ariz.) (11:00 a.m. CDT)
Baseball vs Concordia University (Wis.) (Tucson Invitational) (Tucson, Ariz.) (2:30 p.m. CDT)