This Week in Sports: 3/4/2022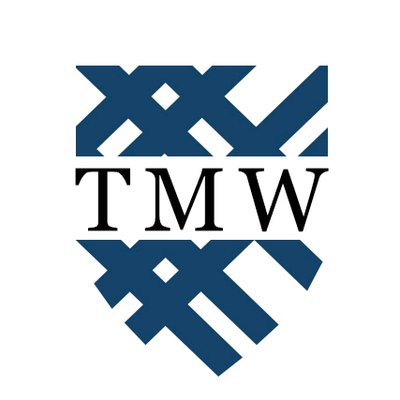 Grosse brings home MIAC Championship
The Scots finished eighth out of 12 teams at the MIAC Indoor Track and Field Championships on Feb. 26, earning an individual MIAC championship title, three All-MIAC placements and several top three finishes along the way.

Hannah Grosse '22 took home the MIAC championship in the pole vault on Saturday, clearing 3.42 meters and earning All-MIAC honors in the process. This marks another contribution to Macalester's all-time pole vault records for Grosse, the top three of which were set by her. 

Journey Amundson '23 also placed third in the triple jump to earn All-MIAC honors in the field. She was marked at 10.85 meters, making it the sixth-best jump in Macalester history. 

Maria Blaesing '24 earned All-MIAC honors on the track with a new personal best time of 3:01.14 in the 1000-meter run, finishing third. Blaesing's time is also the fifth best in Macalester history.  
Men's track and field closes out season with honorable mentions
Macalester finished eighth out of 11 teams at the MIAC Indoor Track and Field Championships on Feb. 26, with a few Scots earning honorable mentions for All-MIAC in their respective events.

J.J. Arimi '22 earned an honorable mention with a fifth-place finish in the triple jump, marking 13.17 meters. Arlo Heitler '25 also placed sixth in 200-meter dash with a time of 22.88, the fourth best in Macalester history, which earned him an All-MIAC honorable mention. 

Heitler, along with Jeff Wang '25, Kalid Ali '25 and Ryan Kinnucan '22, finished third in the 4×400 meter relay, and Kinnucan, Wang, Arimi and Jacob Kogut '25 took sixth in the 4×200 meter relay, good for another all-MIAC honorable mention. 
Women's tennis drops non-conference matchup with Luther
The Scots lost 8-1 to Luther College this past Saturday.

Several singles matchups went the distance, with Amanye Reynolds '24 notching Macalester's lone win at #2 singles in a third set tiebreak, 6-3, 3-6, 11-9. Amalin Sorajja '23 dropped a difficult three set matchup at the #1 spot 6-4, 2-6, 11-9, as did Meg Ulrich '24 at #3, losing 2-6, 6-4, 10-8. 
Men's tennis suffers first loss against Luther
The Scots dropped a difficult matchup 6-3 against Luther College on Feb. 26. 

Macalester started out 1-2 in doubles play, with Alexander Poland '22 and Liam Lynch '25 winning 8-5 at the #3 spot. 

Matthew Sullivan '23 and Poland registered the Scots two singles wins, both winning comfortably in straight sets, 6-3, 6-3 and 6-0, 6-4, respectively. 
Softball splits games at Rochester Dome
Softball opened up their second tournament of the season with a win, comfortably defeating Cornell College, 10-3.

Regan Brodine '23 had two hits, three RBIs and a run in only two at-bats, while Mandy Morrical '24 posted one hit, two RBIs and two runs. 

The Scots lost to Luther College in their second game of the tournament, 7-4. 

Morrical once again posted two RBIs thanks to a double, and Sophie Futchko '25 had two hits in three at-bats. 
Men's Basketball makes MIAC Championship
On Friday, Feb. 25, the Scots defeated Augsburg University in the MIAC Playoff Semifinals, 76-74. The win advanced the Scots to the MIAC Championship against St. John's. To defeat the Auggies, the Scots had to overcome a 13 point second half deficit.

Against Augsburg, Caleb Williams '24 led all scorers with 22 points and added five assists. Gabriel Ramos '22 and Coby Gold '25 both scored 14 points, but Gold added eight rebounds and seven assists. Off the bench, both Lucas Leiter '22 and Eric Sathy '22 offered a veteran presence and outstanding shooting, scoring 12 and nine points, respectively. Leiter, who scored a career-high, also grabbed four rebounds and shot 100% from the field and five of six at the foul line, including two key free throws down the stretch. Sathy shot three of four from three-point range, including two big second-half shots.

In the MIAC championship game, Macalester fell to St. John's University on Feb. 27, 75-71. Williams led all scorers with 18 points and Ramos added 17 points. Williams rounded out the box score with five rebounds, three assists, two blocks and a steal. Gold scored 12 points. Off the bench, Badou Ba '25 and Sathy both scored eight points. Ba added a team-best five rebounds and a block.

After a miraculous playoff run, four Scots earned All-MIAC honors. Williams was named to the All-MIAC second team and Ramos was named to the All-MIAC third team. Gold was named to the All-First Year team and Shane Anderson '22 was selected to the All-Sportsmanship team.

Williams was Macalester's leading scorer this year, averaging 17.4 points per game, second-best in the MIAC. 

Ramos averaged career-bests in points and rebounding averaging 12.1 points per game and a team-high 6.3 rebounds per game in his fifth season. He also scored a career-high 28 points with seven made three pointers this season.

Gold shot 42.2 percent from three point range and led the MIAC with 70 three-pointers made. Gold was 100% from beyond the arc in the MIAC championship and hit six threes in two playoff games this season.

This season, Anderson started 24 games and logged 132 points, 92 rebounds, 29 assists, a career-best 10 steals and 19 blocks, second-most on the Scots.
Women's Basketball: three Scots earn conference honors
Celine Sabbagh '22, Emma LaFrenz '23 and Solana Cushing '23 all earned MIAC conference honors. 

Sabbagh, the lone senior for the Scots, was named to the All-MIAC team. Sabbagh averaged 14.7 points per game and 1.7 steals per game, both leading the team. Sabbagh also added 38 assists this season, third best on the team.

LaFrenz was named to the MIAC All-Defensive team. She led the MIAC in rebounding and averaged 11 rebounds per game. LaFrenz also added 37 blocks, second-most in the MIAC. 

Cushing was named to the MIAC All-Sportsmanship team and led the Scots with 51 assists this year. Cushing led the team with 46 threes, shot 83.3% from the foul line and averaged the second-most minutes per game on the team at 33.2 minutes per game.
New Women's Soccer assistant coach hired
Macalester women's soccer head coach Madeline Buckley announced they have hired Clara Webby '19 as an assistant. Webby, a graduate of Macalester and former All-MIAC and All-Region soccer player, spent last year as a top assistant with St. Catherine's University. Webby had previously coached for Macalester under coach Krystle Seidel before coaching at St. Catherine's last season. St. Catherine's finished at the top of the MIAC this regular season before winning the playoff tournament and qualifying for the NCAA tournament.
Water polo played on Friday, March 4 after The Mac Weekly went to press. It will be covered in next week's "This week in sports" recap.
Numbers
5 – double-doubles for Emma LaFrenz '23, who was named to the MIAC All-Defensive team
51.9 – second-half shooting percentage by the Scots against Augsburg in Macalester's comeback victory in the MIAC semifinals
21.5 – average points per game for Caleb Williams '24 during the Scots' four-game playoff run
3.42 – meters pole vaulted by Hannah Grosse '22 at the MIAC Indoor Track and Field Championships, the first Macalester field champion since 2013 and the second-best mark all-time, behind Grosse's record from earlier this year
Upcoming events
Friday, Mar. 4:
Water polo vs California Institute of Technology (Los Angeles, Calif.) (3:00 p.m. CST/1:00 p.m. PST)
Women's tennis vs St. Catherine University (Minneapolis, Minn.) (6:00 p.m.)
Water polo @ Occidental College (Los Angeles, Calif.) (7:30 p.m. CST/5:30 p.m. PST)
Saturday, Mar. 5:
Women's track and field @ Wartburg Last Chance Meet (Waverly, Iowa) (TBA)
Men's track and field @ Wartburg Last Chance Meet (Waverly, Iowa) (TBA)
Softball vs Buena Vista University (Rochester, Minn.) (10:30 a.m.)
Softball vs Buena Vista University (Rochester, Minn.) (12:30 p.m.)
Women's tennis @ University of Wisconsin-Eau Claire (Eau Claire, Wis.) (12:30 p.m.)
Men's tennis @ University of Wisconsin-Eau Claire (Eau Claire, Wis.) (12:30 p.m.)
Water polo @ University of La Verne (La Verne, Calif.) (1:30 p.m. CST/11:30 a.m. PST)
Water polo vs University of Redlands (La Verne, Calif.) (5:15 p.m. CST/3:15 p.m. PST)