MCSG talks student representation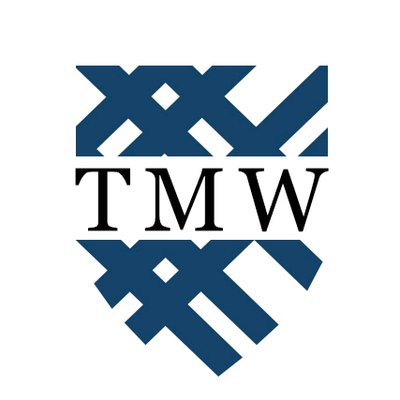 Fresh off an election cycle in which four election code violations were reported, Macalester College Student Government (MCSG) spent Tuesday's meeting discussing student representation, fund allocation and Legislative Body (LB) updates. 
The meeting opened with an announcement from MCSG supervisor and Campus Center Director Andy Williams. He told MCSG that the Election Procedures Committee (EPC) will be meeting in the upcoming weeks to discuss the previous election. 
"[We'll] discuss improvements in the election code, so that going forward elections are more transparent," Williams said. 
Last week's election was pushed back to accommodate appeals to the various election code violations submitted to the EPC.
The conversation then turned to discussion about student representation in Macalester's leadership meetings. Senior representative Amber Sofge '22 told the LB that Brook Mulugeta Geleta '22, who is the student liaison to Macalester's Board of Trustees, does not get an acceptable amount of time to speak or listen in these meetings.
"As the liaison, he only has five minutes to present in front of the board of trustees," Sofge said. "It's unfair that this body is supposed to make decisions to help students, but there's no student representation in it."
First-year representative Tor Olsson '25 agreed with Sofge, and is talking with Dean of Students Kathryn Kay Coquemont about the possibility of opening board meetings to students. 
"I've been concerned about the representation the student body has and general transparency between the student body and administration," Olsson said. 
Sophomore representatives Eric Yu '24 and Bobbie Pennington '24 also brought up student representation in the political science and economics departments, respectively. Political science professors are talking about adding student representation to their department meetings, while the economics department is currently nominating student reps. And, according to Yu, the conversation about student representation is working its way through all departments. 
"If anyone has any thoughts on how student representation can happen, we're still very open to suggestions," Yu said.
Next, the Student Organizations Committee (SOC) submitted their updated committee code to the voting floor. The code was discussed by MCSG in previous meetings, and it includes specific instructions on chartering student organizations. Changes include a more direct non-discrimination clause and specific rules for de-registration: organizations will be deactivated if leadership does not transition between school years and no members attend Student Organization Leadership Orientation (SOLO). The updated code passed unanimously.
After the code passed, senior representative Linden Kronberg '22 noted that the SOC is seeking more members for the spring semester. Unlike other student government committees, SOC members must already be elected MCSG representatives. 
First-year representative Joel Sadofsky '25 then updated the LB on Macalester's library textbook reserve program. This program, funded by MCSG, has a budget of $10,000 each year. Sadofsky told the LB that this amount has not gone up since at least 2013.
Financial Affairs Committee (FAC) Chair Rebecca Gentry '23 then turned the discussion over to Macalester Outing Club's additional allocation request. Additional allocation requests from different organizations are common, but the LB paid special attention to this one: Outing Club requested $15,422.21 for a full restock of all their equipment. 
"Equipment went out in March 2020 and a lot of it never came back," Williams, the Outing Club supervisor, said. 
Gentry attested that the Outing Club promised a fund allocation of this size would be enough to last for several decades.
The money requested would be sourced from the capital fund, which currently has about $73,000 in it. Around $20,000 dollars are added to the fund each year. 
After a recommendation from the FAC, MCSG approved the allocation unanimously. 
MCSG wrapped up the meeting with updates from various government committees, with junior representative Heaji Kang '23 reminding the LB that annual budget requests for student orgs are due on March 1. The SOC reported that a number of organizations are looking to be chartered or rechartered, and SSRC is planning to meet with Executive Director of the Hamre Center Jen Jacobsen to discuss student resources. 
Lastly, Sheida Rashidi Ardestani '24 told MCSG that she is working to program a cultural evening for Macalester. 
"I know there have been a lot of strong feelings about not making [the evening] look like a show," Ardestani said. "In my own experience, cultural events have been really important to me because I get the chance to do and celebrate what I can't usually do in a normal setting at college." 
Ardestani is collaborating with International Student Programs and plans to hold the event on March 25.