Melissa Fletcher leaves her position as director of Disability Services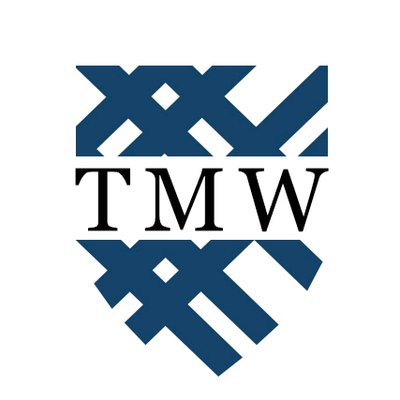 On March 4, Director of Disability Services Melissa Fletcher will be leaving Macalester. In her four years in the position, she and her team adapted to a pandemic, established and expanded programs such as MentorUP and Radical MacACCESS and worked with individual students to make Macalester education more accessible. 
Fletcher arrived at Macalester in May 2018 as part of the disability services team at Macalester hoping to structure her work around the Universal Design for Learning (UDL) framework when addressing accessibility on campus. UDL aims to give all students equal opportunity to succeed by adjusting teaching methods to each individual's strengths and needs. However, once Fletcher arrived at Macalester, she realized that disability services needed to establish their purpose they served on campus before they could turn their focus to UDL. 
"We had to start with the basics: information on what disability and accommodations mean," Fletcher said. "Students wanted processes and spaces that were easier to access. Faculty wanted more information on accommodations and training and time with Disability Services." 
Since arriving, Fletcher and her team have worked on a variety of projects. They arranged accommodations and aid for students, trained staff and faculty, collaborated with other offices and programs and with various campus members, both on an individual and group basis. Fletcher was also part of the Campus Response Team, a team of people who are on-call 24 hours a day to respond to emergency situations, and worked for campus initiatives on diversity and inclusion. 
Her time at Macalester was also defined by the COVID-19 pandemic that began only two years after she started. The Disability Services team had to adapt to the module system and what accessibility looked like in virtual settings. But to Fletcher, this was also an opportunity to create more change at Macalester. 
"The pandemic made a difference in how we both see and now include disability in our diversity and equity lens," Fletcher said. "I will point to 2020 as the year the pendulum swung and I hope we'll keep that momentum going."  
Fletcher built on this momentum by writing and establishing a grant for the MentorUP program in 2021. This program pairs upperclassmen with disabilities as mentors for underclassmen with disabilities, support and resources for the younger students. Fletcher was also involved in turning the annual Radical MacACCESS into a day-long event, including speakers, foods, and creating an inclusive space in Olin-Rice. 
"The goal of Radical MacACCESS was to create an actual space for all of us on campus with disabilities to share, connect and learn; to take up some real estate," Fletcher explained. 
"I'm most proud of the day-to-day, student-to-student, faculty-to-faculty and office-to-office work we do every single day as the disability services team," Fletcher said. "I'm proud of that work because it's the individual moments that matter the most and have a cumulative effect." 
Looking forward, Fletcher wants to see disability services become a larger part of Macalester's diversity, equity and inclusion work. As Macalester increasingly incorporates UDL in classes, programs and elsewhere on campus on a day-to-day basis, she hopes that these efforts won't lose momentum.  
Fletcher leaves her position grateful for her team and for all the learning and growing she has done at Macalester. For those that would like to share their thankfulness, congratulations and goodbyes with Fletcher, a celebratory bonfire is planned for Thursday, March 3 at 3:45 p.m. on the Great Lawn, and notes can be left on this Kudoboard.