This Week in Sports: February 25, 2022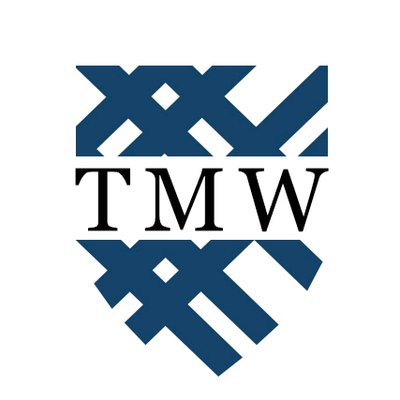 Men's Swim and Dive breaks five school records at MIAC Championships
The Scots competed in the MIAC Championships this past weekend, finishing fifth out of six teams in the team scoring and breaking several school records in the process. 

Macalester broke three relay and two individual records in the process. 

Batsaikhan was also named All-MIAC in the 200-yard breaststroke. 
Women's Swim and Dive sets six new school records at championship meet
The Scots finished sixth in the MIAC Championships this past weekend, breaking six school records along the way. 

Macalester broke three individual and three relay records over the course of the championships.

Verity Wray-Raabolle '25 also earned All-MIAC honors in the 100-yard backstroke.
Men's Basketball makes the semis
On Feb. 23, Macalester beat Carleton on the road to advance to the MIAC playoff semifinals, 70-56.  

The Scots defeated St. Scholastica, 79-66, on Feb. 19. 

The Scots travel to Augsburg for the semifinals on Feb. 25 at 7:45 p.m.
Women's Basketball ends season with 10-game losing streak
The Scots finished their season with a 56-48 first round playoff loss to Carleton College on the road this past Saturday. 

This marks the final game for Sabbagh, the team's only senior. Sabbagh averaged 14.7 points per game for the Scots and saw almost 900 minutes of playing time this season. 
Women's Water Polo kicks off season with invitational  
The Scots finished their annual Macalester Invitational this past weekend with four losses, dropping games to Ottawa University Arizona, Chapman University, Occidental College and the University of La Verne. 

Macalester will travel to California for their next matches in the beginning of March. 
Softball kicks off season with back-to-back games
The Scots dropped their second game of the season to Bethany Lutheran College, 13-2. Regan Brodine '23 had two hits, while Jessica Katz '23 had a solo home run. Claire McHenry '22 also posted an RBI. 

In their opening game, Macalester rolled past Northland College, winning 11-3. Brodine had an impressive three hits, two runs and two RBIs, while Emily Pederson '24 put up five RBIs on two hits, including a home run. 
Men's Track and Field prepares for MIAC Indoor Championships
On Feb. 19, the Scots competed in the Tostrud Classic against St. Olaf. No team scores were recorded.

Ryan Kinnucan '22 won the 400-meter dash with a time of 52.48. Ben Crotteau '25 and Nick Ihrke '25 both finished second and third in the mile with times of 4:32.07 and 4:34.23, respectively. Spencer McNall '22 took third in the 600-meter. 

J.J. Arimi '22 took first in the triple jump with a leap of 13.00 meters. Riley Hodin '25 took second in the triple jump with a jump of 12.95 meters. Max Menache '25 finished second in the weight throw with a toss of 13.33 meters.

The MIAC Indoor Track & Field Championships begins on Feb. 24 and runs until Feb. 26.
Women's Track and Field looks ahead to MIAC Indoor Championships
The Scots traveled to the St Olaf Invitation on Feb. 18. Maria Blaesing '24 and Hannah Grosse '22 competed in the Snowshoe Open hosted by the University of Minnesota.

Sara Beth Hobby '24 placed second in the high jump, with a jump of 1.28 meters. In the long jump, Journey Amundson '23 also took second place, leaping 10.87 meters. The 4×400 meter relay of Hobby, Lena Stern '22, Ella Krum '25 and Karley Thurston '24 took first.

At the Snowshoe Open, Blaesing took fifth in the mile with a time of 5:13.54, finishing behind four Division I runners. Grosse placed fifth in the pole vault with a vault of 3.43 meters.

The MIAC Indoor Track & Field Championships will begin on Feb. 24 and run until Feb. 26.
Upcoming Events (home events in bold)
Friday, Feb. 25:
Men's Swim and Dive @ NCAA Diving Regional (TBA) (TBA)
Women's Swim and Dive @ NCAA Diving Regional (TBA) (TBA)
Men's Track and Field @ MIAC Indoor Track & Field Championships (Northfield, Minn.) (4:00 p.m.)
Women's Track and Field @ MIAC Indoor Track & Field Championships (Northfield, Minn.) (4:00 p.m.)
Men's Basketball @ Augsburg University (MIAC Playoffs) (Minneapolis, Minn.) (7:45 p.m.)
Saturday, Feb. 26:
Men's Swim and Dive @ NCAA Diving Regional (TBA) (TBA)
Women's Swim and Dive @ NCAA Diving Regional (TBA) (TBA)
Men's Track and Field @ MIAC Indoor Track & Field Championships (Northfield, Minn.) (11:45 a.m.)
Women's Track and Field @ MIAC Indoor Track & Field Championships (Northfield, Minn.) (11:45 a.m.)
​​Softball vs Cornell College (Rochester Dome Tournament) (Rochester, Minn.) (2:00 p.m.)
Men's Tennis vs Luther College (Rochester, Minn.) (3:30 p.m.)
Women's Tennis vs Luther College (Rochester, Minn.) (3:30 p.m.)
Softball vs Luther College (Rochester Dome Tournament) (Rochester, Minn.) (6:00 p.m.)