Community conversation fields questions on COVID-19 policies, staff transitions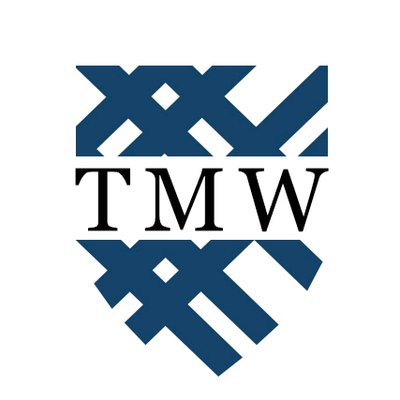 This semester, senior staff at Macalester are continuing to hold semi-regular community conversations. Senior staff chose to hold the most recent conversation on Feb. 2 on Zoom. All conversations since the first one — which students converted to a sit-in — have been held remotely due to COVID-19. 
Students, staff and faculty tuned in to ask questions, which were monitored by Dean of the Faculty Tom Halverson. 
Questions broached a range of topics; most asked about COVID-19 at Macalester, struggles with staff vacancies and the college's ongoing strategic planning process. 
Many of the questions concerned Macalester's COVID-19 policies. Though virus cases in Minnesota have been decreasing in recent weeks, the Omicron variant is keeping cases high. As of Feb. 4, the most recent update of Macalester's COVID-19 dashboard, 15 students are currently in isolation on campus and nine are isolating off campus. 
Two questions concerned the college's masking requirement. Although masking is listed in Macalester's Community Commitment as a requirement, questions noted that there is no enforcement policy outlined in the college's protocol. Resident Assistants (RAs) have shared that this policy has posed a challenge for them in addressing mask issues with their residents. 
Director of COVID Operations Paul Overvoorde noted complications with asking people to enforce the mandate. 
"In this case, the consensus on the COVID task force is that the movement of mask wearing into the 'required' phase starts to call into question the issues of who's doing the enforcement and what the consequences are," Overvoorde said. "I strongly believe that if we're serious about keeping each other safe and we're part of a community here on campus, that people should be wearing masks."
Overvoorde clarified that the masking rule hasn't changed this year, though more people have asked about it amid the changing landscape of the Omicron variant. 
"I think our community is experiencing the pull of different views during this wave of the pandemic," Overvoorde wrote in an email to The Mac Weekly. "The questions regarding what to do about non-compliant mask wearing have been much higher this semester than at any point in the past two years."
Other questions asked about isolation and testing protocols. Overvoorde clarified that exposed students who are up to date on their vaccines, including boosters, don't need to isolate if they're a close contact of someone with COVID-19, though he encouraged them to wear masks around the house or in their residence halls and limit exposure to others. Anyone exposed should test five days after the exposure.
Overvoorde also mentioned the availability of subsidized KN95 masks — students, staff and faculty can now purchase a pack of five masks for $5 from the school.
Overvoorde referred anyone with additional questions to Macalester COVID-19 frequently asked questions page. 
Another issue on attendees' minds was staff turnover, particularly in Residential Life and Student Affairs. 
"Across our industry, there's been broad loss, broad resignations of student affairs professionals, who are not just moving from one academic institution to another but who are leaving the industry altogether," Provost Lisa Anderson-Levy said. "This, of course, poses challenges." 
Challenges this semester have included sparse staffing in Residential Life — former Interim Director of Residential Life Marian Aden resigned, as did three out of five residence hall directors. But resignations and staff shortages have reached other departments, too. From the Title IX office to the Laurie Hamre Center for Health and Wellness to the Civic Engagement Center, staff have left faster than the school can replace them. 
The college is attempting to pick up the slack. Kathryn Coquemont, Macalester's new Dean of  Students and Associate Vice President for Student Affairs, recently started her position and has been helping out with the workload.
Searches are under way for several of the empty seats. According to Anderson-Levy, senior staff and Coquemont are discussing how to recruit and retain employees. 
"This moment calls on the college to think more broadly about how we can make ourselves more attractive to prospective employees across the board, not just student affairs professionals, faculty as well," Anderson-Levy said. "We're continuing with the searches and we're trying to fill the positions as quickly as possible, and for critical positions we're hiring temporary workers." 
President Suzanne Rivera gave an update on Macalester's strategic planning process. Strategic Planning Champions have been meeting over the past few months to discuss the direction of the plan. By the end of the semester, Rivera hopes the team will identify three to five high-level themes, with a few specific and measurable goals under each of them. 
Rivera encouraged community members to follow updates on the planning process and to fill out the college's survey about strategic planning. 
A few questions spoke to staff and faculty concerns. Among them was a question asking why staff parental leave is more limited than faculty parental leave. Rivera said she was not familiar with the details of the policy but would look into it; she also directed anyone with a concern to follow up with the Staff Advisory Council. 
Another asked what raises for employees might look like next year. Rivera said the budget hasn't been set for next year, so the raise pool is still uncertain. She said people could also follow up with the Task Force on Budget, which includes staff and faculty representatives. 
The recording of last week's community conversation is available online and was linked in last Friday's Mac Daily. The next community conversation will be held on Thursday, March 24 at 12 p.m. The format for the next conversation — in person or virtual — has not yet been announced. 
[email protected]