MCSG elects speaker, discusses compensation and interest groups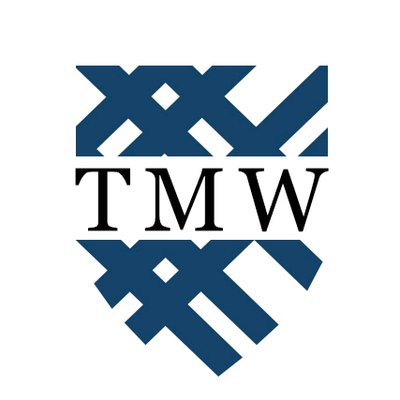 Macalester College Student Government (MCSG) officially elected their Speaker of the House for the 2021-22 school year in this Tuesday's meeting. The Legislative Board (LB) spent much of the night in an open forum discussing the idea of compensation for MCSG student members as well as other unpaid student staff on campus. 
The meeting opened with the election of the speaker of the house. Two candidates, representatives Mariah Loeffler-Kemp '24 and Micah Hansonbrook '25, were up for the position. After an anonymous vote, the LB elected Loeffler-Kemp, who will begin duties as speaker next week. 
Representatives introduced the possibility of compensation for student government members at last week's meeting. Following up on this, Financial Affairs Committee (FAC) Chair Rebecca Gentry '23 met with Interim Dean of Students Andrew Wells, who claimed that if the campus moved forward with paying MCSG members, the relationship between MCSG and administration would be altered for the worse. 
"It would change it to being a definitive employer-employee relationship," Gentry reported. "That would potentially undermine our efficacy as an advocate for the student body, a watchdog, a source of criticism and critique for the administration." 
Much of MCSG was not happy with the administration's explanation, arguing that the relationship between MCSG and the administration is effectively employer-employee, so the conversation changed to rewriting Macalester's financial code in order to free up stipends for MCSG members. 
Student Organizations Committee Chair Katie McCarthy '22 pointed out that this could potentially allow other unpaid or inadequately paid students to be compensated as well. Other members of the LB suggested giving orientation leaders or resident assistants a stipend and expressed a desire to prioritize unpaid student workers outside MCSG. McCarthy encouraged members of MCSG to join the ad hoc committee created to address compensation and further explore possibilities. 
"I want to reiterate how much less vibrant this campus would be if everybody … unpaid wasn't working," junior class representative Jonah Wexler '23 said. "So many clubs that have defined this campus just wouldn't exist … it's unpaid labor and that's just so wrong."
MCSG spent the rest of the night discussing the various committees the LB oversees. McCarthy opened the discussion with a proposal to remove the option to organize interest groups on campus, since there are currently none active. Interest groups are similar to other student organizations on campus but do not receive any funding, so McCarthy suggested this particular category. The LB did not vote or reach a decision on this matter.
The ad hoc committee formed to address food shortages at Cafe Mac reported that it had met with an executive chef, the cafe manager and the general manager last Thursday. Bon Appetit is currently trying to make working at the cafeteria a more desirable position for student workers. 
There is still time to apply to MCSG committees. Vice President and Student Services and Resources Committee Chair Jordanella Maluka '23 announced the SSRC's need for members, as did Gentry for the FAC. Any student, inside or outside student government, may apply. 
Jonah Wexler is an Opinion Editor for The Mac Weekly.