Jews on campus reflect on Sanders' historic presidential run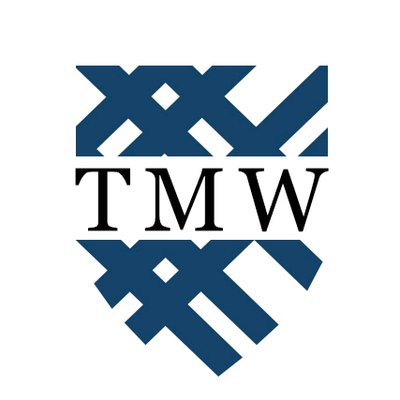 Although he is no longer the frontrunner for the Democratic Party's presidential nomination, Sen. Bernie Sanders' (I-V.T.) candidacy is groundbreaking: he has come closer than any Jewish person ever has to the presidency.
"It didn't register as anything particularly fundamental for me because he's still a white man, and there's never been a woman, there's still only been one person of color, but when I take some time to think about it, it does register as exciting," Gus Dexheimer '20, one of the matriarchs of the Macalester Jewish Organization (MJO), said.
Many Democratic voters have lamented the narrowing diversity in this stage of the primary process, pitting Sanders against former Vice President Joe Biden. But that lament, which casts Sanders and Biden as two old, white men, fails to address Sanders' Jewish identity.
In his second run for the presidency, Sanders has talked far more openly about being Jewish than he did when he ran four years ago. That openness has included telling the story of his father, Eli, who fled anti-Semitism and poverty in Poland to come to the United States just prior to the Holocaust, as well as of his uncle, who stayed in Europe and was murdered.
Sanders published an essay in Jewish Currents in Nov. 2019 where he reflected both on his family history and the rise of white nationalism in the U.S., writing that, "The threat of anti-Semitism is not some abstract idea to me. It is very personal. It destroyed a large part of my family."
For Sam Simon '21, who is related to Holocaust survivors, acknowledging the historic experience of Jewish people is important to his and Sanders' contemporary political worldview.
"I think that history and the knowledge of what our people have been through… using the same experience to talk about how other people are experiencing oppression in different forms drives Jewish social justice movements," they said. "[It's] why Jews have been a part of so many important aspects of change in the world and in the United States."
In many ways, Sanders' political analysis is grounded in the concept of "Tikkun Olam," Hebrew for "repair of the world." For young, progressive Jews, that worldview is familiar.
"His campaign seems to encapsulate the ideal Jewish take on — maybe mitzvot isn't the right term —  but the social justice bent of Judaism," Dexheimer said.
"I think in 2020 white Jews are positioned in this interesting way where historically and ancestrally [they] may be familiar with oppression, but have largely become part of the establishment," she continued. "I think in an ideal world, that memory or connection to oppression motivates people to advocate for other people."
For Mina Kianovsky '21, the values espoused by the Sanders campaign align with a worldview she developed in her time at a Jewish socialist summer camp.
The camp is part of a worldwide youth movement known as Habonim Dror, or the Builders of Freedom, which styles its camps on kibbutzim — the collective communities popular among early Jewish settlers in Israel.
She also feels a connection with Sanders, who lived for several months on a socialist kibbutz in northern Israel in 1963.
"Bernie's values directly align with that aspect of my childhood," Kianovsky said. "Those are values that I carry in my adult life, those are values that my parents taught me at home as well as learning at camp."
At the same time, Sanders' candidacy strayed outside the established left-leaning social orthodoxy of Jews in the U.S.
His position on the conflict between Israel and Palestine, for instance, is significantly to the left of many American Jews. Sanders has called Israeli Prime Minister Benjamin Netanyahu a "racist" multiple times and supports conditioning U.S. military aid to Israel on the basis of an end to future settlement construction in the West Bank as well as directing humanitarian aid to Palestinians living in the Gaza Strip.
According to Kianovsky, Sanders is in a unique position among American Jews to oppose the Israeli occupation of the West Bank.
"It's a different argument after you've lived in Israel to be anti-occupation," she said.
Sanders also skipped the annual conference of the American Israeli Political Action Committee (AIPAC) in Feburary and tweeted that it provides a platform for "leaders who express bigotry and oppose basic Palestinian rights."
Despite the longstanding criticism for its stridently anti-Palestinian viewpoint, AIPAC routinely attracts prominent Democrats and Republicans at its conference. This year, Biden sent in a video message.
Sanders' condemnation broke the bipartisan consensus — and that he is Jewish makes the stand all the more notable.
"I appreciate that he called AIPAC a bigoted organization," Kianovsky said. "I think that that's a revolutionary thing to be public about, especially as the first possible Jewish President."
But that perspective, like a number of Sanders' other policy stances, is not embraced by all Jewish voters. According to former religious studies professor and Jewish chaplain Barry Cytron the American Jewish community is primarily concerned with choosing a Democratic nominee positioned to beat Donald Trump.
Skipping AIPAC and taking such a strong stance does little to convince those voters that Sanders is electable — a problem when Biden's central argument is that he provides Democrats with the best chance to beat Trump.
If the Democratic primary results of the last two weeks are anything to go by, Jewish voters aren't the only ones doubting Sanders' electability. He now faces a nearly insurmountable delegate deficit after Biden surged in elections across the south and midwest.
Sanders' electability problem is compounded by the fact that many American Jews also care about U.S. policy towards Israel. The Trump Administration has moved the U.S. Embassy in Israel from Tel Aviv to Jerusalem, and unveiled a peace plan that would enable the Israeli military to annex large swathes of the West Bank.
"The Israel-Palestine piece has been used brilliantly by Trump and Pence to divide the Jewish community," Cytron said. "They have mastered it."
The data backs up Cytron's observation. According to a May 2019 poll, American Jews were evenly divided over whether the Trump administration has favored Israel over Palestine, with 47 percent saying he'd struck the right balance and 42 percent saying the president favored Israel too much.
The division among American Jews extends beyond Israel/Palestine to a broader left/right divide that has also been exacerbated by the President.
"I don't remember the Jewish community being as riven as it is now over politics," Cytron said.
Cytron said he has a "gut feeling" that another way that divide shows up is between older and younger Jews — mirroring the broad generational gap among Democratic primary voters, where Sanders has routinely won voters under 45 years of age while Biden has dominated among older voters.
Much has been written about Sanders' age — he is 78 years old — during this election. However, more importantly, in the history of the U.S., 78 years is not a long time. Sanders was born in 1941, during the Holocaust and at a time when anti-Semitism raged across the U.S. For older Jews who remember that period of time — and may have more personal connections to the Holocaust — the historical memory is deeply important.
The fact that Sanders' candidacy has coincided with the increase in anti-Semitic hate across the country unleashed by the rise of Trump makes those fears more concrete. They recently manifested at a Sanders event. On Thursday, March 5, at a Sanders rally in Phoenix, a protestor unfurled a Nazi flag.
That overt display of anti-Semitism, and Sanders' candidacy, follows high profile hate crimes against Jews highlighted by the neo-Nazi rally in Charlottesville, Va., the mass shootings at synagogues in Pittsburgh, Pa. and Poway, Ca. and attacks against Orthodox Jews in New York City, NY.
Cytron thinks that the increasing violence has, paradoxically, led more Jews to support Trump as people fear for their safety — just as it is leading them to prioritize electability when picking a Democratic candidate.
"Will Jews walk in with that to the polling place? They might," he said.