Manning named Sustainability Director, student workers resign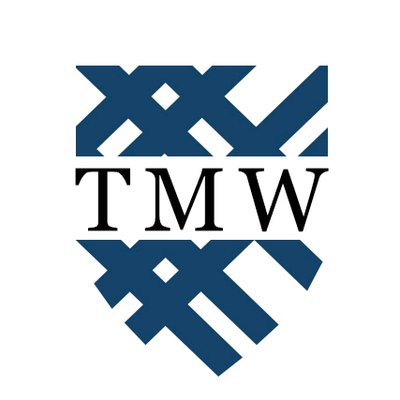 After a turbulent semester of changes to the sustainability office, environmental studies professor Christie Manning has replaced longtime Sustainability Manager Suzanne Savanick Hansen as the head of Macalester's sustainability office.
The process of restructuring the office, and particularly of the dissolution of Hansen's job, has been marked by questions and concerns from students, faculty and staff. In response to the changes, five out of the nine student employees from last semester have resigned.
In addition to this change of title and leadership, the sustainability office will now be overseen by the provost and vice provost instead of the vice president for administration and finance. This falls in line with the office's new aims to better integrate sustainability into curricula and to work more closely with faculty.
Vice Provost and Associate Dean of Faculty Paul Overvoorde said that the newly restructured sustainability office will fall mostly under his purview. Overvoorde assisted with designing the job and conducting the director search last semester.
According to Overvoorde, the search committee had a "robust" pool of applicants to choose from.
The committee looked for "somebody [who] we thought had the passion and desire to facilitate the changes… taking Macalester from what has been a really strong program and elevating it to the next level," Overvoorde said.
For the search committee, this meant finding a strong leader who could facilitate communication on campus among faculty members and maintain the sustainability office's current projects and commitments.
Manning's application fit the bill.
"Her academic background in psychology of sustainability was something that was I think a real strength… she's had some experience working collaboratively already with Macalester folks," Overvoorde said. "She knows the landscape of what is going on."
For Manning, who has been teaching classes at Macalester on climate change, environmental justice and environmental psychology since 2008, applying for the role was not an easy decision. With this new commitment, she plans to teach one class a year instead of her usual schedule of two or three per semester.
"To be honest, I was very torn in applying for the position. I love teaching, I love my research, I really enjoy working with students on research projects and in the classroom," Manning said.
At the same time, she cited a chance to work more closely with students and with the Macalester community to address the growing importance of sustainability.
"Part of what made me apply for this position was, I guess, a sense that it's time that we all do more, and maybe it's time for me to do more, too," Manning said.
Manning has worked with the sustainability office before. Overvoorde highlighted her work with the Educating Sustainability Ambassadors grant, which the college received in 2014 and used to fund sustainability projects, research and an external review of the sustainability office in 2017.
Manning said she appreciated the opportunity she had to work on that grant and saw the topic of sustainability gaining momentum.
"I think one of the things that I bring to this that will be new in the sustainability office is the experience working with faculty here at Macalester on sustainability issues," Manning said.
"The focus on curriculum is a new focus, and I think that that was one that the old sustainability office simply didn't have the resources to make as many inroads on as they wanted to," she said.
The 2017 external review, which inspired the changes taking place in the sustainability office, praised the "excellent" sustainability office and manager; however, it also highlighted "an underlying tension between the office and some faculty members and ambivalence about the office's role in curriculum development and academic support."
Not all involved thought replacing Hansen and restructuring the office was the answer to these concerns. Lydia Sulik '20 and Lianna Goldstein '20, who have both been working in the office since their first years at Macalester, left their roles at the end of the fall semester, citing the changes.
"It just seemed very unfair, very skewed against Suzanne, very biased and also not very transparent," Sulik said.
Hansen applied for the director position, but was not offered an interview. For students who worked alongside her, this felt like a personal snub: her resumé includes 12 years of work as the head of Macalester's sustainability initiatives.
What's more, the role of managing the sustainability office has not changed all that much beyond the  title. Manning will be responsible for the reporting and research previously completed by Hansen; Hansen also usually taught one class per year as Manning now will.
"Seeing how poorly she was treated last semester really led me to decide that no matter who was going to get [the new position], I was most likely going to leave the office," Sulik said. "I don't really feel like I want to continue to support the sustainability office as it stands now after seeing how Suzanne was kicked out in the way that she was."
"I think the fact that five of nine [student workers] left shows that… something wasn't right about how it happened," Goldstein said.
Leaving was not an easy decision for students involved — Goldstein and Sulik are both committed to working on sustainability projects outside the office — and while a number of students decided to leave, others who stayed made difficult decisions themselves.
Miriam Eide '20, now the student coordinator in the office, wasn't happy with the changes but values her work with sustainability.
"I think it's easy to feel frustrated by it, but I also have chosen very intentionally to let it go and just keep working with the office and enjoy what it is, because I really think that this school needs to keep working on sustainability," Eide said.
Anthropology professor Arjun Guneratne also resigned from his position as the Sustainability Advisory Committee (SAC) co-chair last semester, citing similar frustrations with the reorganization process and the administration's failure to consult with the SAC about its decision.
Sulik and Goldstein commented on the loss that the environmental studies department is suffering in this transition — Manning teaches a number of popular courses, which will now, for the most part, be led by guest professors.
Overvoorde acknowledged the challenges of significant changes, though he has high hopes for the trajectory of the office.
"It's really hard to navigate how these things do change, and change is hard, and that's definitely part of when these sorts of shifts end up happening, that people are impacted," Overvoorde said.
In spite of the rocky start to the semester, those at the sustainability office are seeking to keep things running smoothly.
"The biggest priority is trying to maintain some continuity for the students that are currently here and have invested a lot of time and energy into a number of different programs," Overvoorde said. "There's not a sense that, at this point in the coming semester, there needs to be dramatic changes."
This will include bringing more hands into the office — the budget has room for a part-time employee to join the office, a role for which Manning is currently drafting a description and job posting. The office may need new student workers to compensate for those who left.
"There are a number of projects that we absolutely want and need to continue, and then it's a matter of figuring out, do we have the person power we need to keep those moving forward?" Manning said.
This means supporting the remaining student workers, too, who are largely responsible for facilitating the transition between leaders. For now, Manning is hoping to connect with the student workers, faculty and others involved in campus sustainability.
"That's probably the first and biggest thing that is on my to do list this semester — to have coffee conversations with people in as many departments and as many offices as I can," Manning said.
Looking further to the future, Manning wants the sustainability office to center environmental justice as it pursues both new and pre-existing projects. Although she is stepping away from the classroom, she is excited for the chance to work with students and elevate sustainability at Macalester.
"I know that Macalester is a leader nationwide," Manning said. "Yet I do also see where we have potential to do things at an even higher level."