Students struggle to access accommodations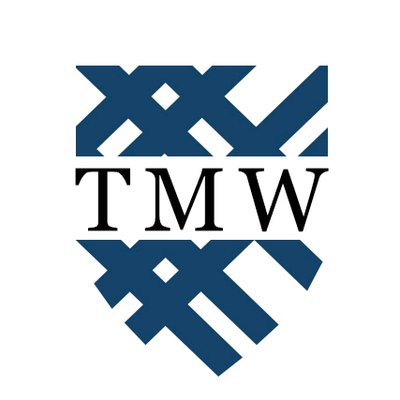 In their first semester in fall 2018, Mariella Page '22 requested an accessible dorm room for their motor impairments and recurring seizures. When they were unable to get one, they moved off campus to an apartment 45 minutes away, unable to find an affordable option closer to campus on such short notice.
One junior took incompletes in her classes last year to return home for a major surgery. As she recovered, she rushed to finish her exams before the deadline — unaware that it might be possible to get an extension for health reasons.
When she returned to campus, a tenured professor in charge of her work study demanded personal information about her illness and, to her knowledge, never faced repercussions for it.
Three days a week, Lana Berry '22 goes to Café Mac at a scheduled time and picks up a piece of plain chicken grilled with no peppers or spices for dinner. Then she picks out other foods she can eat without risking severe painful illness — plain white rice and some steamed or raw vegetables.
Berry expected that her first year on campus would require some adjustments. College would mean living in a dorm, meeting new people, navigating a new campus and setting her own schedule. But for Berry and other students with health issues or disabilities, going to school can get complicated quickly.
"I was not prepared for what it meant to have a chronic illness and move away from home," Berry said.
In her eyes, Macalester — and colleges in general — are not designed for people with disabilities or health concerns.
"We're a school for the fully abled, and it's wrong," Berry said. "We do pride ourselves on things like acceptance and multiculturalism and everyone having their different unique situation[s], but we're not really willing to accommodate for most of those variations of situations."
Disability Services provides a space for students to ask for accommodations, but produces mixed results.
Over the last three years, management of Macalester's Disability Services has changed hands almost annually. Until recently, the office was headed by the assistant dean of students instead of by a full time director.
After former Assistant Dean of Students Robin Hart Ruthenbeck left the college in May 2017, the Disability Services director position was created and filled for a year by an interim director. Current director Melissa Fletcher arrived at Macalester last May.
Dylan Larsen '20, has worked with Disability Services for accommodations since his first year. He sees Fletcher's hiring as a positive shift for the office.
"While I don't think it's great, it is definitely better," Larsen said.  "It's more cohesive now than when we first arrived."
For many students with academic accommodations — like flexible attendance rules, testing accommodations or leniency on deadlines — Disability Services has been a useful resource.
Jason Kohn '20 highlighted the importance of getting help communicating with professors.
"I think a lot of what Disability Services helps to do is… build individual trust and helping professors see that students with accommodations aren't exploiting the system [and] aren't trying to get around deadlines," Kohn said.
Communicating these needs with professors can be difficult. Every class and every professor brings different viewpoints and experiences with accommodations.
"There are some [who] are eager to learn, there are some [who] don't know there is stuff to learn and there are some [who] are adamantly in the camp of 'accommodations are evil,'" Kohn said.
Larsen said that while most faculty try to be accommodating, some approach conversations with students in harmful ways.
"Some faculty really want to know why you are missing class, which goes into very very personal details about the person, like what is their disability — and that's not really okay," Larsen said.
Fletcher said that some professors don't know how to have those conversations with students or provide certain accommodations. 
"The majority of the time, if I'm hearing about a concern from a faculty member, it's that they're not sure how to implement [accommodations]," Fletcher said.
The junior student noted a lack of communication and clarity with her complaint against the professor who violated her privacy and discriminated against her as she tried to complete her work study.
That, she said, wasn't necessarily an indicator of a problem with Disability Services.
"[Fletcher] was very supportive when I was in a weak and vulnerable space," she said. "I don't actually have any issue with the office itself, I just have an issue with how clear things are being communicated with regards to… students that are being put in places that are not healthy or helpful to them at all."
Despite complications, she said that class accommodations have been some of the easiest accommodations to get. Anything more is harder.
"Whenever it went beyond class accommodations, it just got very grey," she said.
Berry described the maze of offices, faculty and staff members that she has had to navigate this year in search of adequate food that fits her strict diet, which alleviates the effects of her autoimmune disease. At the beginning of this year, she met with both Fletcher and Shayne Fettig-Hughes, the case manager in Disability Services, as well as managers in Cafe Mac.
But though she now gets a specially grilled piece of chicken three days a week to ensure a source of protein,  her options for food are still limited.
Berry asked about a few things that would make her situation easier but has struggled to get her needs met.
"It felt like I was getting a lot of nos for my ideas and not a lot of other options except for getting out of the contract," Berry said. 
Getting out of housing and meal contracts is an option for students with a medical need to do so, but it's not always feasible. Since the semester has already started, finding different housing presents difficulties.
Page experienced a similar struggle with housing in their first year when they requested living accommodations. They were given a ground floor dorm, but, if they had a seizure, a resident assistant would be required to immediately call 911 — resulting in a trip to the hospital they wouldn't need and a hospital bill they could not afford to pay.
The result was Page's moving into an apartment 45 minutes away from campus.
"That first semester was really rough," Page said.
As far as housing goes, Fletcher agreed that more work needs to be done. Disability Services does have a housing procedure, but the resources students need aren't always available.
"Certainly [students] can come and talk to me, but that doesn't solve the problem of how many accessible rooms are there on campus," Fletcher said, noting a need for more accessible rooms.
Students said that advocating for themselves is necessary to get accommodations. When dealing with a severe illness, though, self-advocacy isn't always possible.
In her first year, Berry wasn't sure what she could ask for or how to ask for it. By the time she realized she needed help, she was already struggling — eating only 300 to 500 calories a day.
"I got sort of in this non-functional rut where I was not able to advocate for myself anymore," Berry said. "I needed more support and I needed it to just be a little bit easier."
"This is something I think Disability Services could do better; to make themselves more well known, constantly, loudly, [and] as much as possible, because I did not know that there were resources out there for me," the junior student said.
Self-advocating for disability accommodations  is made more difficult by the prevailing stigma surrounding disabilities in general.
"It's just hard to talk about disability," Larsen said. "A lot of students don't want to be looked down upon by their professors, because disability is typically viewed as [meaning that] you're less."
While students have been working to address issues with Disability Services over the last several years. Kohn and Larsen have used their positions in MCSG to advocate for change. Both are working on an MCSG resolution asking various administrative offices to consider accessibility, and to have an auditor from the Americans with Disabilities Act assess the campus and propose changes to promote accessibility.
In addition to the resolution, Karinna Gerhardt '20 proposed the formation of an ad hoc committee this semester to survey students about their use of Disability Services.
"The survey will most likely be focused on students who have in some way expressed involvement with disability services, but will be extended beyond that as well because of the number of students that have barriers that aren't receiving accommodations," Kohn said.
Fletcher notes that while Macalester's campus remains inaccessible and Disability Services remains an imperfect resource, the college has a greater interest in changing as compared to the other schools in which she's worked.
"There is a real willingness here to do this work, and I can't state that strongly enough, and that's really refreshing," Fletcher said. "Administration and students and facilities and residential life — everybody wants to move forward on this."
Berry voiced a similar hope for others struggling with disability and chronic illness.
"I think the dream is that Macalester as a whole — not just Disability Services, Macalester as a whole — values the individual differences of people's situations here, they truly value that and they truly accommodate for it."