Ness Nite's dreamlike music comes to 7th Street Entry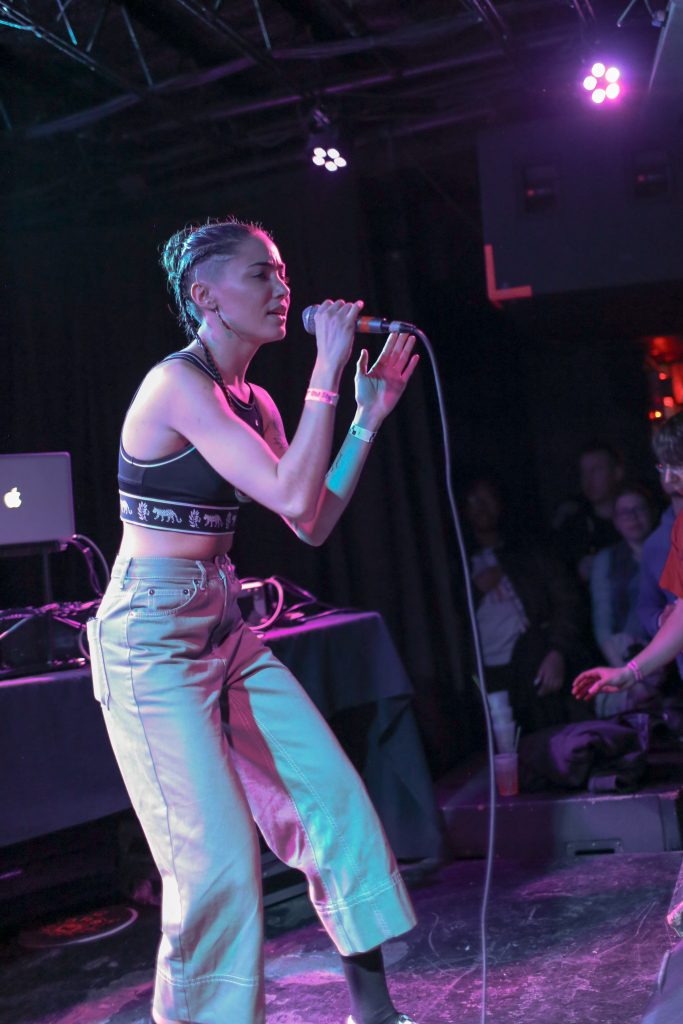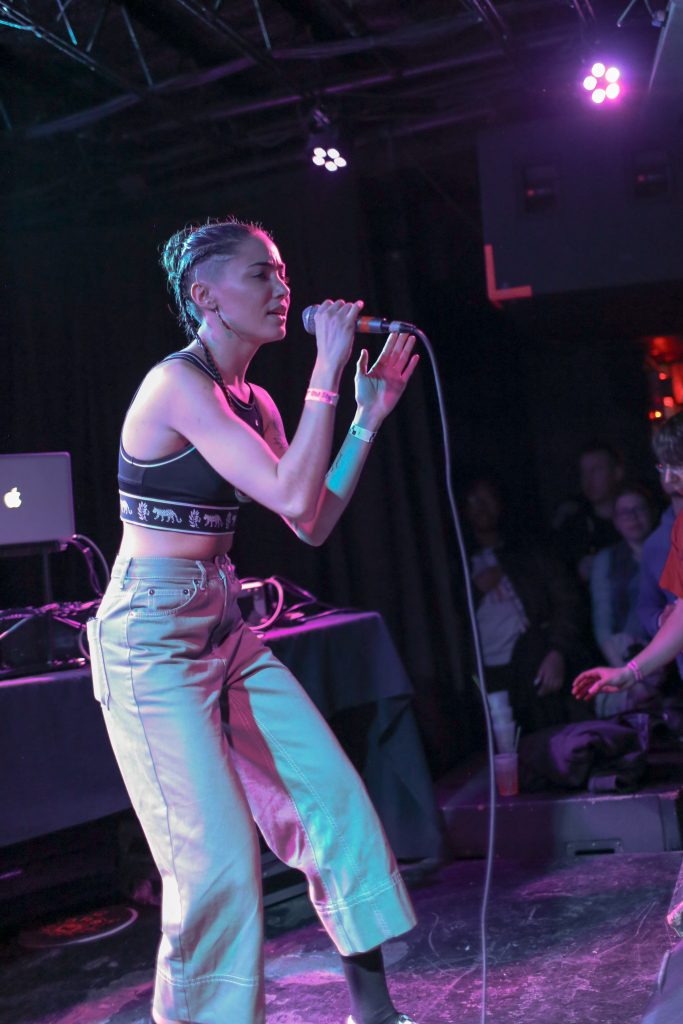 When Ness Nite came to 7th Street Entry on March 23, the crowd that received her couldn't help but release to the motion and emotion that has propelled her art. Shoulders swayed, booties dropped, smiles spread and even photographers were singing the words to her songs. It was as empowering as it was liberating.
Confident, honest and unapologetic, Nite wasted no time in establishing a space where identity could reject containment. Knowing that stage banter could only crudely replicate what her music could communicate fluently, Nite started her set with "Magic Bitch," a song off her new EP "Dream Girl": "I'm a magic bitch, take your hands off my magic, bitch, damn man I didn't even know she mixed, bruja with a new spell, who this?"
Like her mixed ethnicity and sexuality, Nite's music has no genre, and it needs none. Her music moves between and across fields of artistic expression with a dreamlike fluidity that few pop artists have achieved. And, like her music, Ness Nite has never been stagnant. As she moved from neighborhood to neighborhood in Milwaukee, Chicago, Minneapolis and New York, music always traveled with her. Her father would play everything from Journey to Kanye during long drives across the Midwest, and the violin accompanied her from grade school to high school, where she was introduced to Ableton, a popular music-creation software. After taking an early leave from the University of St. Thomas, Nite has since committed to developing herself as a multi-talented singer, rapper and producer whose sounds wave through worn barriers of artistic representation.
"What I want to be doesn't exist yet," Nite said. "What I'm trying to introduce isn't anything that people really understand yet — but they will. And it isn't something that people know how to articulate — but they want to."
Drawing from her life's high and low notes, Nite's music is a dreamlike bricolage of what an inclusive future could be. Her music is an imperfect yet cohesive patchwork of deep sadness, love, isolation and community. She touches each theme without making a scene of it, building a space into which identity can flow unquestioned. One of the identities is her sexuality.
"Queer artists, for the most part, still make music that's very specifically queer," Nite said. "I think queer people need songs that they can just relate to without having to be explicit about it. This is just our normal life — why do we have to say what we are all the time? We're just existing. It should be normalized that way. That's part of what I'm trying to do."
As an emerging artist attempting to subvert the status quo, Ness Nite faces the difficulty of reaching an audience without being lifted by a major label's puppet strings.
"I don't really want to put what I'm trying to bring into the world in the hands of people that aren't going to do it right," Nite said.
Especially as a woman, Nite is having to navigate the minefield of major label branding with extra caution. Nite recalls that when she went to her first major label meeting last month — a dream come true — the first question asked was her age.
"I was like, that's so fucked up. There are so many dudes who are old as shit — or not old as shit, but just starting their careers and they're like 30, 35. They're not letting women start their music careers later in life… That's something I'm battling right now, like, the right way to reach as many people as possible and not compromise in what I'm trying to bring to the world."
Despite the challenges she faces, Nite has still managed to inspire an enthusiastic fan base in the Twin Cities. The performance she put on for them at 7th Street Entry was an open mesh of artistic possibilities; of the gaps and overlaps, dissonances and resonances and lapses and excess of meaning that occur so beautifully with the birth of something new and challenging.
Note to the Mac student body: Get Ness Nite to come through for the next Springfest. You will not be disappointed.