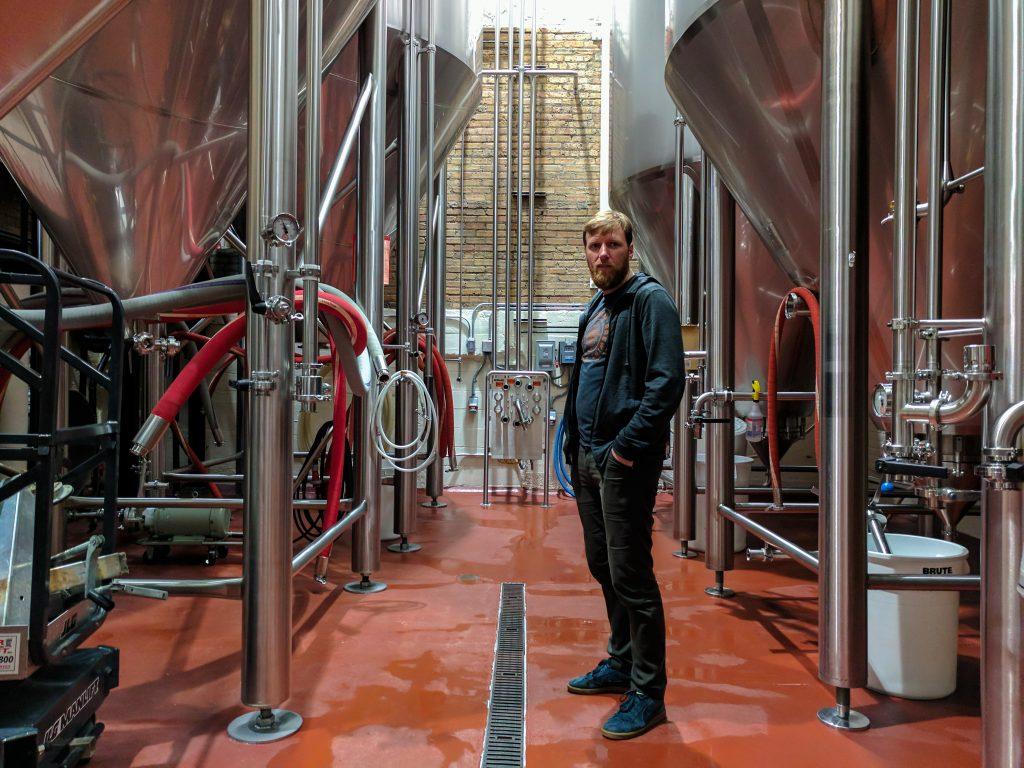 Indeed Brewery doesn't beat around the bush. They've made the brewery for beer, and they're set on making some of the best beer in the region. When I walked inside, I couldn't help but notice how clean the taproom was, beautifully juxtaposed against old brick walls. Even though Indeed Brewery is one of the oldest "new" breweries to open after the Surly Bill in 2011 (before which breweries could not serve alcohol on site), many new micro-breweries have entered the Twin Cities beer scene, forcing Indeed to have a unique culture. What makes Indeed so special? The brewery doesn't try to be cool or hip; instead it focuses on making the best beer in town.
When I interviewed co-owner Tom Whisenand, it was clear that he wanted Minnesota to be proud of its beer. Whisenand started Indeed when there weren't many breweries in the state. While competing with the well known pre-existing brewery, Surly, Indeed began by working with Surly instead of against it. A positive, fun and cooperative mood permeates all of the company. For example, every Wednesday, Indeed has an initiative called "Indeed We Can." On this special night, employees get to choose which non-profit they want all of the money for that night to go to. While Indeed definitely makes some of the best beer around, they also focus on making an environment that is socially welcoming and fun.
Out of all the breweries I have reviewed for this column, there is no question that Indeed is one of the best. Every beer I tried was smooth and easy to drink. Unlike most of the micro-breweries I have tried, Indeed does not offer flights. While they'll let you sample a couple, they really prefer customers who are knowledgeable about their beer to come to the taproom. That's problematic for people like me, an amateur in the beer world; but because I had the privilege of trying most of their beers on tap, I will tell you what I recommend.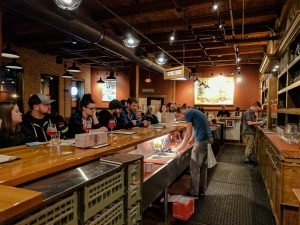 When the micro-brewery boom happened around a decade ago, people were fanatical about India Pale Ales, or IPAs. Beer lovers judged breweries off of their IPAs, were obsessed with its distinct hoppy flavor and admired the beer for starting the craft beer renaissance. It is for this reason that one of Indeed's original beers, the Day Tripper, is still one of the most popular today. While not technically an Indian Pale Ale, and more of a Pale Ale (due to a weaker hoppy flavor), the Day Tripper is the college beer that adults drink. It is smooth, complex and light. IPAs are still respected, but the next biggest trend in the craft beer industry is definitely Sours. Indeed has capitalized on this trend, and offers a variety of delicious Sours. There are many fruity options for the Sours, such as strawberry and lemon. However, I would recommend getting the In the Thicket, a raspberry golden sour ale aged in wood. I was absolutely mind-blown by how sweet and tangy the beer was. Sours don't usually have the heavy-hoppy taste associated with beers. For beer traditionalists, Sours often have a negative association with being "fruity" and not really beer. I don't care; there's a reason it's becoming popular. If you do want to drink a beer that's less fruity, my favorite non-Sour was the Mexican Honey. The Mexican Honey, an Imperial Lager, is dangerously delicious. You can taste the honey in the aftertaste of every gulp.
For this column, I usually try to stick with micro-breweries. However, Indeed makes an exception due to the fact that they are like a grandfather for the craft beer industry in the Twin Cities. They were one of the first, and serve to guide entrepreneurial brewers. My favorite part of this brewery was the fact that they didn't try to overdo anything: they didn't play the music too loud, they didn't have too much art and didn't even have an overwhelming amount of beers. They will simply make good beer and provide a great experience, indeed.