The Grandview Review: the profundity of "Black Panther"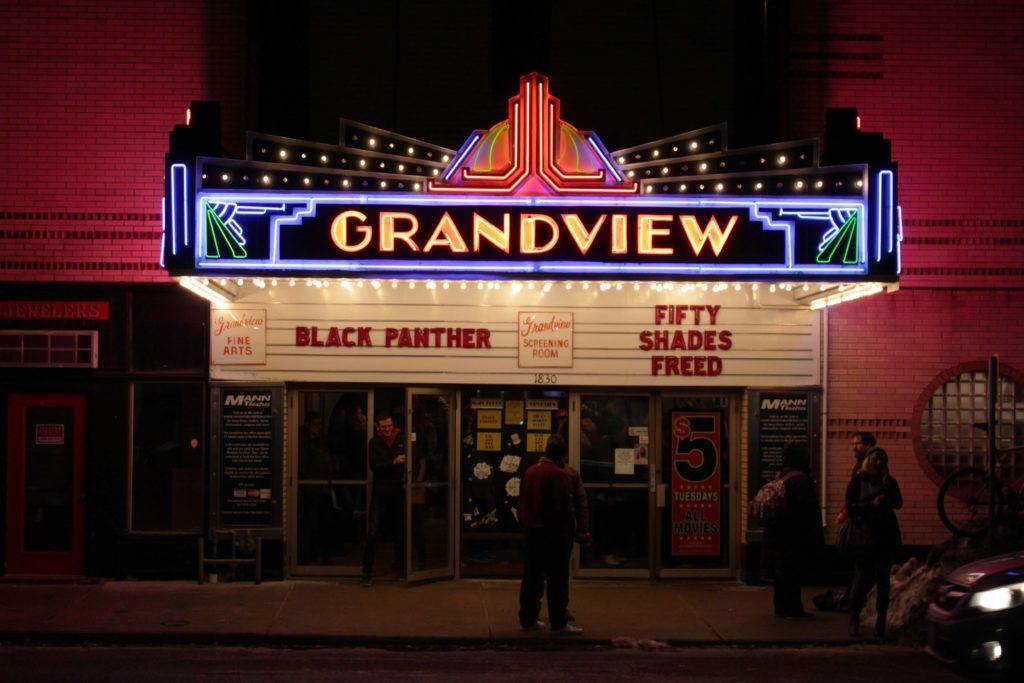 This is not a superhero movie.
There are no capes in "Black Panther." No heroic escapades or cookie-cutter villains. At the heart of this film are concrete questions about responsibility, duty and culture. The axis of these questions is Wakanda, a technologically-advanced African nation hidden behind the mask of an impoverished Third World country. Beneath a holographic mountain range patrolled by shepherds and farmers, sci-fi airships fly between the sparkling skyscrapers of a futuristic city.
The film purposefully begins halfway around the world in 1992 Oakland, California, birthplace of the revolutionary activism group that shares the Black Panther moniker. Wakandan secret agents have been dispatched to arrest another agent for selling Wakandan technology. From the start, it is clear exactly how much influence Wakanda, with a network of international spies conducting espionage and covert operations on foreign soil at its disposal, could have.
From there, we return to the present day. King T'Chaka is dead, a victim of a terrorist attack on the United Nations summit. His son, T'Challa (Chadwick Boseman), returns home to Wakanda to be crowned king and receive the mantle of the Black Panther, the guardian hero of Wakanda. And it is quite the return. Ryan Coogler directs Marvel's latest standalone cinematic adaptation, bringing the character of Black Panther to life with a clear, if somewhat reverential, eye. One of Coogler's most laudable strengths is his ability to imbue the setting of a film with the heart and soul of a real location, as demonstrated by the streets of Oakland in "Fruitvale Station," and Philadelphia in "Creed." Despite the fact that Wakanda has no real-life counterpart to ground Coogler's portrayal, the long, sweeping shots of T'Challa's airship soaring over waterfalls, savannah and waving farmers is where this sense of distinct location shines.
Enter Ulysses Klaue (Andy Serkis), a black market arms dealer with a sneering Boer accent, a weaponized fake arm and plans to sell a cache of stolen Wakandan technology to the highest bidder. When his efforts in South Korea draw the attention of Wakandan intelligence, T'Challa suits up to take him down in a Bond-esque operation with the aid of spy Nakia (Lupita Nyong'o), royal guard Okoye (Danai Gurira) and his tech-happy sister, Shuri (Letitia Wright). A somewhat watered-down version of the CIA also gets involved, in the form of friendly neighborhood agent Everett Ross (Martin Freeman).
But behind the scenes, one of Marvel's most compelling antagonists yet has been playing both sides. His name is Erik Killmonger (Michael B. Jordan), a CIA black ops assassin with a mission of his own: to gain control of Wakanda and its considerable resources. And despite the country's lack of the internal conflicts suffered by other African nations as a result of colonialism and postcolonialism, there is still plenty of political strife to take advantage of.
To say, however, that Killmonger's sole objective is to gain control of Wakanda in a power-for-power's-sake motivation would be completely inaccurate. In one of the strongest aspects of the film, Jordan delivers a tender, broken and, at times, terrifyingly charismatic performance as T'Challa's main antagonist. The pain Killmonger has carried since his childhood has forged him as deeply as T'Challa has been shaped by a life within a nation sheltered from the world. Killmonger has seen the racial lines and skin color-based hierarchies which pervade cultures across the globe, and more — he has seen struggles against them fail, again and again. And this American, hardened by fire and hate, has one question for Wakanda: Why haven't you done anything?
A question, perhaps, for the audience as well.
"Black Panther" is not a flawless film. It suffers from a slow-burning opening sequence of events, as well as technical elements such as questionable green screen effects. The positives, however, vastly outweigh the negatives. Coogler's composer from "Creed," Ludwig Göransson, returns to the film, adding an immeasurable depth to events with a mournful theme and powerful score. The acting is strong across the board, with Jordan's standout performance backed by Hollywood powerhouses such as Forest Whitaker, Angela Bassett and Daniel Kaluuya. Coogler's script, co-authored by Joe Robert Cole, is strong as well, full of clever dialogue and sharp, up-to-date humor that serves as more than the typical Marvel comic relief, exploring interpersonal relationships and adding range to otherwise static characters.
But this movie's greatest strengths come from the questions it poses — from the past and present of oppression it explores, and the future it offers hope for.
"Black Panther" was released Feb. 17. It is 2hrs 15min in length and is rated PG-13. The film is currently playing at the Grandview Theatre.