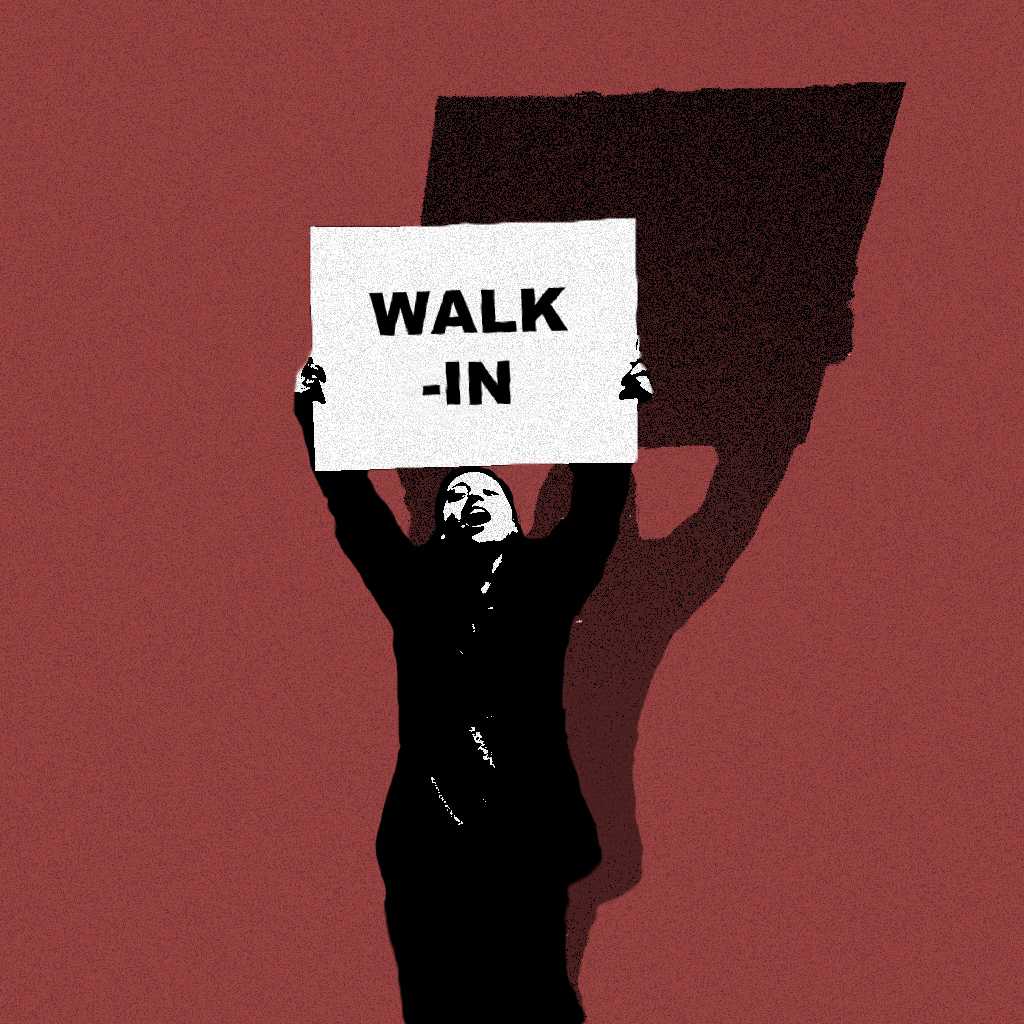 On Thursday Nov. 16 from 11:30 a.m. to 12:30 p.m., Macalester students will hold a campus-wide "walk-in" in the Janet Wallace Fine Arts Center to bring attention to and stand against hate on Macalester's campus. The event was first advertised in the Mac Daily for Wednesday Nov. 8.
The idea originated with students of Macalester's Muslim Student Association (MSA) and Mac Jewish Organization (MJO) in response to recent racist vandalism – specifically swastikas and anti-Arab graffiti – that have appeared in academic and residential buildings on campus.
Ikran Sheikh-Mursal '20, a member of MSA, and Mara Steinitz '18, a leader of MJO, discussed how the two organizations worked together to come up with the idea for this event.
"MSA holds weekly lunches on Fridays from noon to 1:00 p.m.," Sheikh-Mursal said. "Two representatives, Mara being one of them, from MJO sat down in our meeting and… the topic of the hate language that has been recently appearing on campus sparked into the conversation.
"We were all fed up with the lack of response from Macalester," Steinitz said. "We wanted this [the walk-in] really to be a space where we talked about like the hate language and hate crimes that have been affecting us recently."
According to Sheikh-Mursal, she and Steinitz started discussing how best to involve everyone – whether they were directly affected by these acts of hate or not. They settled on the walk-in as the most effective answer.
"One space where we acknowledge that hate crimes and hate language are not accepted at this campus," Sheikh-Mursal said.
Both students noted that while this idea arose in the context of anti-Semitic and anti-Arab hate speech specifically, these are not the only groups affected by hate on campus. The walk-in is also a space where any person or group can be heard.
"We know that what is affecting us right now is by no means the entirety of hate at Macalester and we really want to make sure the campus listens to everyone, not just us," Steinitz said.
"Getting people to acknowledge that this is something worth putting aside their other responsibilities and plans and… taking the time out of your day to physically be present [for]," she continued said.
"Just show up and listen," Sheikh-Mursal said. "That's all that we're expecting people to do.Be there and be present and be attentive to what is said."
The students also emphasized that this was a movement for the whole campus, not just a student movement.
"This isn't just about students," Steinitz said. "This is about students, this is about faculty, this is about staff. This is a time for literally the entire campus to come together and that includes all of the people on this campus. Not just students, despite the fact that it is student led."
That being said, anyone looking to be more directly involved still has the opportunity to help plan and arrange the event. At the Friday MSA meeting from noon to one in Weyerhaeuser Chapel, all interested people are invited share their own ideas and visions for Thursday's walk-in.
"If you have something that you want to contribute to the way that the space of the walk-in looks once we're all in J-Wall, we would love to hear your voice," Steinitz said. "We really want this to be a space of both listening and of people feeling like they can share their experiences"
Thursday's walk-in is not the only current demonstration against acts of hate at Macalester. An open letter condemning the acts of vandalism and hate has accrued more than 600 signatures from students, faculty, and staff.
But while the letter has taken hold on campus, Sheikh-Mursal also emphasized the importance of attending the event. "[The walk-in is] something that's not just a letter or a statement but actually being vocal about it," she said.
Going forward, both Sheikh-Mursal and Steinitz would like to see more active conversation about hate on campus among members of the community.
"At the end of the day it's just acknowledging that it's happening. Talking about the fact that it's happening, and checking in with each other," Steinitz said, "Asking impacted groups how they feel about this so it's clear that this is a campus community that won't stand for this. That this isn't welcome. That we care."
"Departments also need to step up," Sheikh-Mursal added. "Not just having panels with faculty and staff but also having student voices present."
For now, all members of the Macalester community are encouraged to attend the event on Thursday and stand against hate on campus.