The MCSG Executive Board on the MPIRG budget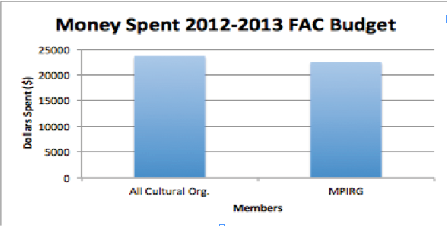 As the incoming MCSG Executive Board, we are writing to inform you about the MPIRG contract that will be voted on by the MCSG Legislative Body on Tuesday, the 29th of April at 7:00PM in the Weyerhaeuser Boardroom.
MPIRG is a statewide non-profit that "empowers and trains students and engages the community to take collective action in the public interest throughout the state of Minnesota." Under their current contract, MPIRG automatically receives 12 dollars of each student's Student Activity Fee unless indicated otherwise through an "opt-out" form that is sent out via e-mail at the beginning of each semester. Simply put, if you don't check your e-mail for any reason and don't respond to a form about an organization you might not know about or even support, they will receive $12 of your money. What is important to mention is that this money does not go to Macalester's MPIRG chapter, but directly to the state organization to pay the salaries of campus coordinators.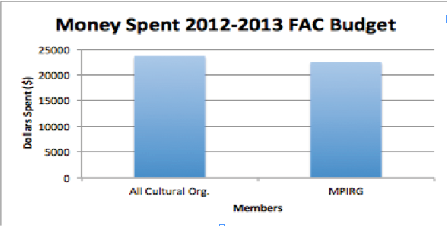 This year, while every other student organization on this campus navigated the complicated annual budgeting process—which resulted in a 35% cut to the budget of every single org—MPIRG, a statewide non-profit, walked away with $22,000: more money than many of the cultural organizations put together, thanks to their contract.
We strongly support the work that MPIRG has done on this campus. However, their system of funding is unfair and inequitable. Through our negotiations, the message from MPIRG has been clear: opt-out or nothing. MPIRG has gone as far as to say that the language in the referendum wasn't clear and that by voting for the MPIRG referendum, students implicitly voted for the opt-out system, because one cannot exist without the other. They would not like to function like other student organizations and aren't even willing to accept an opt-in system through which students that are actually interested in MPIRG can chose to give them their money. We do not see why we cannot support MPIRG's work and also be fair to the students and student organizations on this campus.
It is important to mention that we are not the first institution to recognize the problems with the opt-out funding model. In 2011, Carleton College, one of our closest peer institutions, voted against renewing their MPIRG contract.
We invite you to attend the meeting on Tuesday the 29th to encourage your representatives to either vote down another unfair opt-out contract or to pass a contract that is more equitable and treats MPIRG like every other student organization on campus. By doing so, we can show MPIRG that we want to continue our relationship with them, but we refuse to be forced into a system of funding that is not fair to our student body.