Your finals may be in jeopardy: Netflix has confirmed that it will be releasing the entire fourth season of Arrested Development at the beginning of May 2013. Fox canceled Arrested Development in 2006 due to low ratings, but the show became a cult classic, gaining viewership through its availability on DVD and Netflix. And it was ultimately Netflix that, due to popular demand, agreed to revive and distribute it exclusively. As with all Netflix streaming, there will be no commercial breaks, and every episode of the season will be available on the same day. After waiting seven years, AD fans won't have even have to wait between episodes.
Netflix has profited by providing television that comes without the things people hate about cable TV. First by sending DVDs, then by streaming shows and movies, Netflix has managed to eliminate the drawbacks of watching television shows on TV—no commercial breaks, every episode at your fingertips, and even the possibility that your favorite canceled show gets a new backer.
Now, it is expanding its offerings further by producing its own original content. High ratings and critical and audience acclaim for "House of Cards," released in February 2013, proved that Netflix can provide everything that TV can, but in a better format.
"House of Cards" is exceptional show because it is HBO-level content for a fraction of the price. Based on a British TV show of the same name, the show boasts big names and clever content. Kevin Spacey (who won an Oscar for his performance in American Beauty) and Robin Wright drive the series as a ruthless power couple that thrives on manipulation. The most seemingly noble of deeds, like passing an education reform bill or funding water filters in South Sudan, are done through back-alley deals and with questionable intentions. But it is their manipulative nature that enthralls viewers, despite the insight into the dark side of what they do.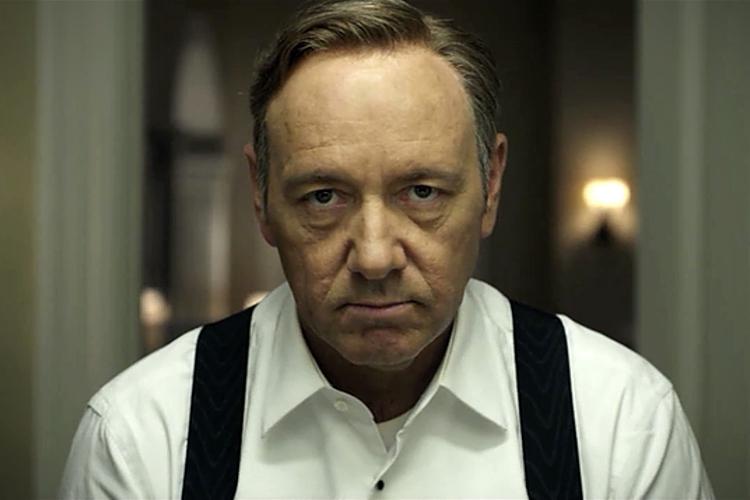 The first two episodes of the season are directed by David Fincher, director of the similarly fast-paced movie "The Social Network." Fincher's infamous perfectionism is just as clear, and important, in this series as in his films. Words fly back and forth and the camera follows them, like a tennis match. We watch enemies crumble, with one icy stare from Wright or a verbal jolt from Spacey. We get to feel privy to their lives, particularly when Spacey breaks the fourth wall to talk to us about his motives, or make cynical comments.
The success of "House of Cards" marks a big change in the television industry. Services like Netflix and Hulu always offered programs after their original airing, but cable TV still had the power to air them first and distribute at their discretion. But if online services continue to produce their own content, which Netflix is planning on doing (it just hired the creators of "The Matrix" to develop a new sci-fi series), will there be a need for TV at all soon? When you can find shows without commercial breaks, waits between episodes or high costs, wouldn't you choose those? And these perks will remain economically feasible as long as Netflix continues its steady increase in subscribers.
But these developments come with potential dangers. Policymic.com points out that eliminating advertising may force studios to compensate for the lost revenue by raising their licensing fees, in turn raising service fees for Netflix. The other danger is Netflix will gain such a strong hold on the television and movie streaming market that it will no longer need to keep prices low to attract customers. When Netflix attempted to raise prices last year, it was met with such intense backlash, that it canceled the planned changes. However, would this still be an option if there were no other alternatives to the service? Amazon and Hulu are both emerging alongside Netflix as front-runners for online streaming and original content , and they, hopefully, will make the market competitive enough to keep streaming services affordable. Then again, there may be no limit to how much fans will pay to see Gob Bluth ride his Segway again.