Eurovision 2023: Background, Opinions and Predictions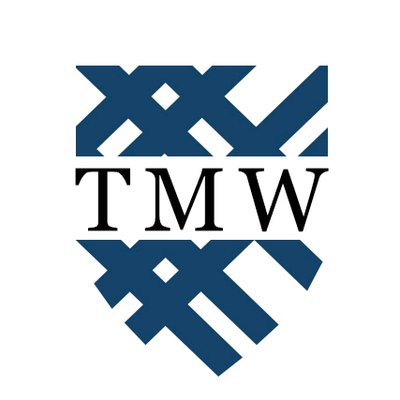 Setting the scene: Liverpool Arena in Liverpool, England. The stage for the most watched non-sporting event in the world has just been completed and made its global debut. But what is Eurovision? And how does it work? We are here to enlighten you about the basics of the competition as well as give you all of our hottest takes on this year's contest. 
The European Song Contest, or, as it's commonly known, Eurovision, is a music competition spread across the course of a week in May. This year, the semifinals will be held on May 9 and 11, and the grand finale on the 13th. All the rounds start at 9 p.m. Central European Standard Time, which is 2 p.m. for us here in Minnesota. 
Every country within the European Broadcasting Unions' (EBU) broadcast range is eligible to compete. This encompasses all of Europe as well as North Africa and even as far as Azerbaijan. Despite this wide range, most countries in North Africa choose not to compete due to the continued participation of Israel in Eurovision. Additionally, Australia competes in Eurovision as well due to their large Eurovision fan base. Currently, they are in the fifth year of their five year deal to compete in Eurovision, with the potential to extend into the future. 
All countries perform one song in an effort to gain points. The top ten countries with the most points within both of the semifinals move on to the final. These contestants will join the representatives of the host nation and the nations known as the "Big Five:" France, Germany, Italy, Spain and the United Kingdom, who automatically qualify for the finals. The country with the most points in the final is declared the winner. Final totals combine points awarded by juries in each country, traditionally for songs that are more artistic in nature, and points awarded by the general public in each country based on the popularity of songs. Last year's winners were Ukraine's Kalush Orchestra with their song "Stefania" with a grand total of 631 points, 439 of those being from the public vote.
Traditionally, the winner of Eurovision will go on to host the following year's version of the competition in their own country. However, due to the extreme escalation of Russia's invasion of Ukraine in February of 2022, it was deemed unsafe to host Eurovision in Ukraine this year. Instead, the runner-up (the UK's Sam Ryder with his song "Space Man") is hosting on their behalf with a ceremony that the EBU says will combine British and Ukrainian culture in honor of both countries. 
Now that you have a basic understanding of how Eurovision works, we're here to give you all of our takes on various Eurovision songs this year as well as our top 10 picks. 
Starting off, we have Austria's Teya & Salena singing their song "Who The Hell Is Edgar?" This song sticks out above most of the other songs for its originality. On the surface, it seems like a silly little song about a writer (Edgar Allan Poe) who's been dead for 150 years, but then you look into the message of the song – ghostwriters and lack of credit. It also references the unimportance of individual artists within the music industry and unfair pay rates. It's a fun song and while it might not win, it is catchy!
Another country we both want to do well is Czechia. Represented by Vesna and their song "My Sister's Crown", the song holds a message of empowerment for women everywhere. The artists have discussed their wish to raise up female voices, particularly women from Eastern Europe. They sing their main chorus in Ukrainian in a show of solidarity with the women of Ukraine. This is the first of various war-adjacent songs in this year's edition, including various other countries from around Europe.
One such country is Ukraine, represented this year by TVORCHII and their song "Heart of Steel". This song is a strong entry. The song is a different style than many of the other war-related songs this year, bringing a heavy electronic beat behind the powerful lyrics. The song is about the perseverance of the Ukrainian people. 
Moving on from some of the songs we enjoyed (don't worry, there are more and we shall come back to them!), let's talk a bit about the songs we did not like as much.

Sweden is represented by Loreen and her song "Tattoo", which has garnered a lot of support. Loreen is not new to the Eurovision stage, having won the competition in 2012, which is why she is a fan favorite. According to Eurovision's betting odds, she has a 44 percent chance of winning, which has skewed the odds for every other song. She is popular because of her name and nostalgia, not because of her song this year. "Tattoo" is frankly a boring piece with shallow lyrics. Her song in 2012 was good; this song is not. Her voice is strong, but that is all that this entry has going for it. Loreen is going to get votes because the audience knows her name already. She is taking attention away from all of the new and incredibly talented artists who are also competing this year. 
Another song we weren't huge fans of is Israel's song. Barring the fact that the country probably shouldn't be in Eurovision for a litany of reasons, "Unicorn" by Noa Kirel is just a dumb song. Her pronunciation of "phenomenal" to "femininal" is infuriating, not even to mention that the artist herself didn't initially want to participate in Eurovision on behalf of Israel. There's nothing more to say. It's simply a frustrating song that annoys us to no end. 
Moving back into fun songs, let's talk about what is quite possibly one of the most unique entries to Eurovision in years: "Mama ŠČ!" by Croatia's Let 3. It honestly feels like a drug trip to watch the video and even to listen to the song. 
It's sending a very strong message in a very bold way. It changes trajectory really quickly and it's definitely engaging. Another war commentary song with a thinly-veiled anti-war message, we predict it'll get Croatia far for the first time in a while and just feels like a massive drug trip for the most part.
On to Switzerland's entry this year: "Watergun" by Remo Forrer. We don't know why, but something about this song just works. The artist has a strong deep voice, and the bridge of the song is really fun, but it is hard to articulate exactly why this song is so good.  
Moving on to our top favorites from the line up this year. After listening to all 37 songs, these are the ones that we think are the best this year has to offer. 
Audrey's favorite: "Queen of Kings" by Norway's Alessandra. This inspiring anthem is all about having the confidence to stand out and be yourself. This singer's powerful voice is on full display in this upbeat song with obvious folk influences, including a 6/8 time signature. From the low end of her range to impressive whistle notes, Alessandra has great stage presence, and her unique voice has immense potential. She lets her personality shine through in every performance, and this 20 year old powerhouse is going places. 
One of Justine's favorites, as well as a fan favorite in this year's contest, is Finland's "Cha Cha Cha". The artist Käärijä has a dynamic stage presence and the song never gets boring,keeping the listener engaged throughout. The song changes course dramatically in the middle in a way that you just have to listen to understand. 
We also decided to give you our top 10 songs each, keeping in mind that these are simply based on songs that we love. 
Justine: 1. Finland 2. Austria 3. Czechia 4. Switzerland 5. Norway 6. Ukraine 7. Spain 8. Moldova 9. Croatia 10. Malta
Audrey: 1. Norway 2. Austria 3. Czechia 4. Finland 5. Portugal 6. Iceland 7. Lithuania 8. Ukraine 9. Moldova 10. Switzerland
Despite our opinions, all of the songs are worth a listen. The competition itself is approaching fast, so keep your ears open and cheer for your favorite song.