Water Polo podiums CWPA champs, sets sights on future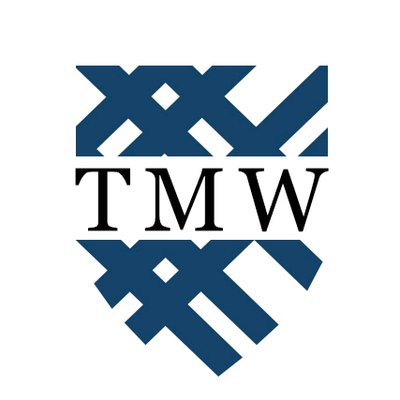 To open their season in February, Macalester water polo contested an invitational tournament at home, and cut their teeth against D-I teams before notching their first win against Caltech, 9-3.
In the third game of their spring break trip, the Scots had one of the highlight games of their season against D-I Saint Francis University of Pa. After going into the half down 4-7, the Scots refused to accept a predictable outcome. They came out of the half firing on all cylinders, quickly tying the game at 7, before turning an 8-9 deficit into an 11-9, then 12-10 lead and finishing the game with a 12-11 victory after a Saint Francis goal in garbage time. 
This was a true team effort for the Scots, including names that would make their presences known throughout the season: players like Eleanor Michaud '23 and Jess Palmer-Sammons '26, both of whom finished with four goals; Alana Nadolski '26, who finished with two; and Laurel O'Hare '24, who had 12 stops to preserve the win.
"Beating Saint Francis University of Pennsylvania was definitely a big one," Head Coach Scott Reed said of the season highlights. "Saint Francis is a division one team, and we have never beaten a division one team before. I think that kind of fell under the radar for a lot of people, but that was a pretty big deal."
Splitting their division games down the middle, 4-4, the season ended as it began — with a home tournament. After a hard fought weekend, Macalester's water polo finished their year off strong with a third place finish in the CWPA tournament, and an overall record of 8-11.
In the tournament, after going down 1-4 early to Washington and Jefferson College, the Scots battled back. After some back and forth play, the score sat at 3-5. From there, a Michaud penalty shot sparked an 11-0 run for the Scots. After two garbage time goals from the Presidents, the Scots moved on to the semifinals with a 14-7 victory on senior day. Nadolski had five goals, while Michaud and Lorelei Bell '26 had three apiece. 
"Well, I think there were some jitters going into the game against Washington and Jefferson," Reed said when asked about the hiccup at the beginning of the game. 
"They play a little bit differently than what most teams play, in the sense that they stay more spread out and try to launch some long range shots, which is what they did, and it kind of took us by surprise a little bit," Reed continued "We talked about it, but you never know until you actually see it, then all of a sudden we realized, wait a minute, we have to wake up and we need to do what we're supposed to do. It was a little stressful at the start, but I knew they were going to get the job done."
After the quarterfinal round against Washington and Jefferson, the Scots moved on to play against Augustana College in the semi-final round. The Scots went down early in the first quarter again, but after starting to mount a comeback, they ran out of gas. At the end of a very hard fought game, the Scots came up short, losing 4-12. 
"[Augustana] return pretty much their entire team, so it's something we're going to be gearing up for without a doubt," Reed said of the next season.
The loss to Augustana set up a third-place match showdown against Connecticut College. The teams played a tense first half, going into the break tied 3-3. After the Scots jumped out of the half with three straight goals, the Camels drew one back to make it 6-4 Scots. From there, Macalester owned the scoresheet, scoring seven straight to end the game, making the final score for the game 13-4. 
When asked about his favorite moments from this season, after the Saint Francis victory, Coach Reed named the game against Connecticut as a high point. 
"This past weekend we played a great consolation game," he said. "That was probably the best and most comfortable I've seen the team play this year, I think everything just finally started to click at the right time. So that was a really nice, strong finish for the team." 
Looking towards the future, Reed spoke on this year's first-years, and praised them on their adjustment to the college game. 
"It's a very talented class, they all contributed," Reed said. "They're all very good, smart players [and] the challenge was trying to fit the pieces together." But with first-years, the challenge is also adjusting from high school to college athletics. "[They started] off really well, then they dipped mid season because they're just tired, exhausted from all the physical play, but then they jumped right back up again. I was never worried about them being able to do the job that they were recruited here to do, so I was pretty proud of that."
As these Scots look to next year, Coach Reed set the goal of finishing top two in the conference in order to receive a bid to the national championship tournament.