Big Gig Night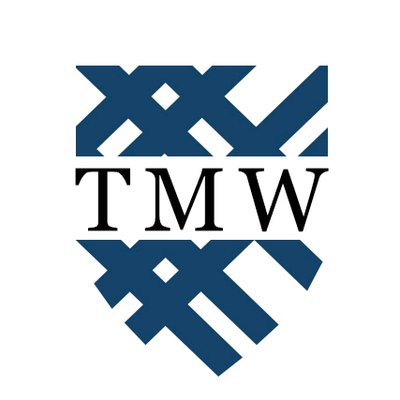 WMCN held a cool event in the basement of the DeWitt Wallace Library on Friday, April 21. The fifth annual Big Gig featured performances by Eva Markham '25, Betty Won't and green,. 
They had a white WMCN 97.1 fm poster up with Garth, the logo for the radio station, with red, yellow and green fairy lights all over the poster. There was also a colorful ambience projected from some of the stacks of books, with various colors illuminated onto the people in the crowd. There was a mix of Macalester students and other attendees that showed up for the bands in the lineup. I really liked the variety of people in the crowd; the older audience members stood on the sides while Macalester students were the ones that formed the crowd in front of the musicians.
Markham performed first. She sang original songs and strummed on their guitar, and C.C. Servon '25 played the drums. Students in the crowd were howling and clapping along to their songs and Markham directed us in the crowd to warm up our voices with her, which was an interactive way to engage with the audience before her set was done.
Betty Won't was the second on the lineup. They are a local folk/country band from Minneapolis. The lead singer, Margo, had two tattoos on their cheeks and sang with a nice country twang. I really enjoyed their music because it was different from what I've usually heard from local bands in the Twin Cities. The rustic vibe of their songs came through a lot during their set. Eliot plays lead guitar and Jackson was on the drums. A couple of days after the Big Gig, I looked up their music on Spotify and checked out their album, Lucky. If you're looking for twang rock & roll," as Betty Won't describes their genre of music, you should give their album a listen. It was definitely a unique sound and I'm glad Betty Won't was able to play at this event.
The last band that performed was green,. They are an alternative band from South Minneapolis composed of five people: Sean Powell Burns (lead singer), Charlie Thompson (guitar), Joe Forest (drums), and Thomas playing on strings as well. During their set, people grew visibly more energetic. People in the crowd started to mosh and jump around, and many that stayed for their set were standing in the back and dancing amongst one another. It was fun to see how people were letting loose and enjoying themselves in this space. I even joined in the crowd and jumped in place when they were playing their songs, like "Shapes," "Watering Weeds". 
Overall, Big Gig was really fun and I enjoyed the live music a lot. The three artists all offered various sounds and genres, but they all shined in their own regard and I'm glad I was present for their sets. Big Gig was an intimate event and experience and that type of space is really what makes local shows good. I'm glad I went to my first Big Gig here at Macalester,I will definitely go to each annual one. If you didn't go to this one, you missed out on some really unique local artists from the cities and also from our own campus.