Senior Spotlight: Saying goodbye to The Mac Weekly's class of 2023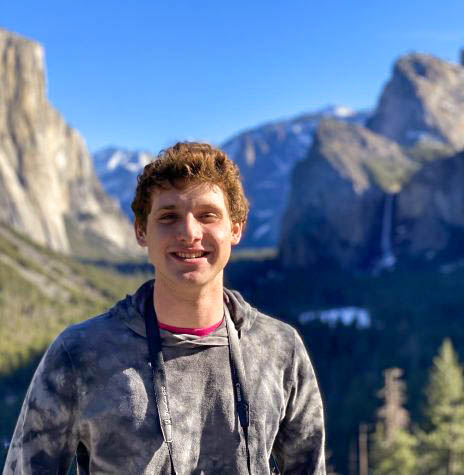 In accordance with tradition, we sat down with The Mac Weekly's graduating seniors to hear what they had to say about their time working for the paper, their experiences at Macalester and the people of the paper. The following interview has been lightly edited for clarity and length.
The Mac Weekly (TMW): Why did you join The Mac Weekly and what made you stay?
Jonah Wexler (JW): During orientation, my first year, they actually had an orientation for The Mac Weekly. It was at that event that I met the lovely Amy Vandervelde '21, who was the opinion editor that year. And she was very sweet and welcoming, and told me that the opinion section was entirely dependent on when you want to show up how you want to contribute, whether it was copy editing, or occasionally writing. A month later, I wrote an opinion piece about Fossil Free Mac. 
The next semester, I figured out what my level of involvement would be around campus. I showed up, started copy editing and there were snacks. And then I realized as we got into COVID, that as easy as it would have been to quit, there were so many really empowering things about giving other students a place through editing their stuff and helping them put their stories out there. 
Ziyue (Grace) Xue (ZX): I think it is probably rare for people to join The Mac Weekly in their senior year, like me. I joined The Mac Weekly because I decided to study journalism for my future career last summer. I was also taking the News Reporting and Writing class last semester, so I thought TMW would be a good place to apply what I learn in class into practice. Plus, TMW provides a good opportunity for me to build clips for journalism grad school applications. I really wish I was not a senior so I could write more here.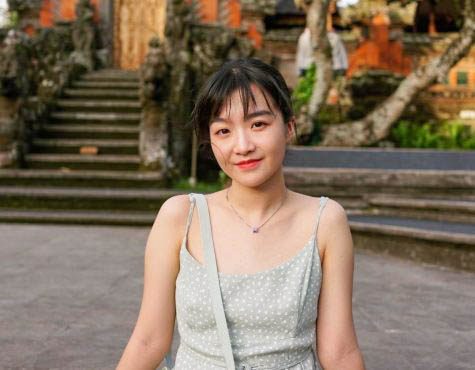 TMW: What is your favorite memory of The Mac Weekly?
JW: It's not like one specific memory, but it happens a lot. My junior year where I stayed to the end [of layout night on Wednesdays] every week for some reason. I don't know why I decided to do that, I didn't have to. But I would just stay and help out with reads and other things. And when I wasn't copyediting, I would just play GeoGuessr with especially the seniors from last year, like Yiğit [Kahyaoğlu '22] and Estelle [Timar-Wilcox '22]. It's kind of a fever dream to be doing something like that at like two in the morning, you know? I have a pretty fond memory of that for some reason.
ZX: Last semester I published an article about the disparity between international and domestic student activism on campus. After the article was out, I received several emails from readers expressing their appreciation of the article and how the content inspires them. I was deeply moved by their comments and felt grateful that people are reading my articles seriously, and that my writings can actually make an impact on other people.
TMW: What article or project did you want to accomplish that you didn't have the time for?
JW: It is very recent so I never really got started with it. But I really wanted to write some sort of article about the different fasting traditions that happened on campus towards the end of the semester. For example, Passover is happening, Ramadan is happening. And I feel that the vast majority of this campus, the white Christians, don't recognize that that's a major factor in a lot of people's lives. I think it would have been really cool to highlight those traditions, because it shows the diverse traditions on this campus.
ZX: I was planning on writing two features articles. One was about Sister Patricia building communities through African Dance Ensemble, and the other is about Professor Hongde Lei's research about the liberal arts education model at Macalester as a visiting professor from China. However, I was too busy with my honor thesis, so I didn't get the time and energy to do these two articles.
TMW: What advice would you give to someone wanting to join the paper? 
JW: Don't do what I did. Don't make The Mac Weekly one of your three personality traits, there's more to this college. And specifically, there's more to this city, in this community than The Mac Weekly. So take care of yourself. Because the more you take care of yourself in that space, the better you'll be able to take care of other people's very important opinions, ideas and stories that they have to tell. 
For people who are currently at the paper, we're in a pretty unique situation, where we actually have the ability to amplify the ideas of students, especially marginalized students, to an entire community, not many other colleges have that ability. And so you have a huge responsibility and also privilege to be able to have access to people's stories, like news rather than just thoughts and ideas. It's a gift to be able to share that. 
Keeping institutional memory alive is the goal. It helps pave a road to make this place better for future people, whether that's up to The Mac Weekly or any other organization. That would be my advice to any Macalester student; to focus on keeping institutional memory alive because future generations of students need that information.
ZX: I want to especially give advice to international students who are thinking about joining TMW. I totally understand many people worry about the language barrier of journalistic writing, but don't be afraid! It is not as hard as you imagine. You can pick up the style and format after you write two or three articles. And we have copy editors here to help you to review grammatical issues. I am not a very extroverted person, so I was very nervous about interviews, and I am even still nervous now! But people at Macalester are so kind and nice; almost everyone will say YES to my interview request. So, if you are interested in journalism, a student newspaper like TMW is really a good place to start!
I also want to mention journalism is still a very white-dominant field in the US that can be challenging for international and BIPOC students to join and feel welcomed. If you face microaggressions or anything that makes you feel excluded, please don't doubt your own abilities, and don't think you need to prove anything to other people! Speak out your thoughts and trust your stance. And it is ok to seek help from others who can empathize with and support you! I think we still have a long way to go to get more diversity and inclusion at TMW but every small step counts and matters.