Disney-Marvel's impact on society: the culture industry under capitalism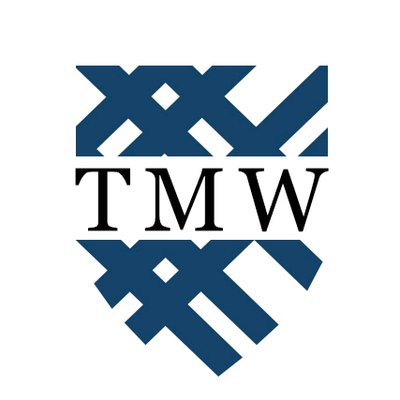 This past Friday, April 21, Macalester's critical theory concentration hosted their 10th annual symposium, where students, faculty and staff gathered to hear Jeremy Meckler '10's talk entitled "Is Disney/Marvel a Culture Industry?" 
Meckler is a PhD candidate in the University of Minnesota's cultural studies and comparative literature program. His dissertation focuses on the role of the burgeoning film studies academy as a connector between the independent avant garde film movement of the 1960s and 70s and the formally experimental "New Hollywood" movement that developed during the same period. 
The event started with remarks from the director of the critical theory concentration, Professor David Moore. Moore welcomed the graduating seniors within the critical theory concentration, who briefly introduced themselves, before the presentation.
In this talk, Meckler discussed the ongoing critiques and controversies associated with Hollywood in general through the lens of the Disney-Marvel franchise. He discussed the beginning of the controversy surrounding the Marvel franchise in April 2019 when Avengers: Endgame was released, which is the second highest grossing film of all time. Meckler explained that he wanted to explore "why the parent company, Disney, seems to have a stranglehold on the mass culture." 
According to Meckler, the controversy surrounding the Disney-Marvel franchise gained traction when film director Martin Scorsese, the director of the 2019 film The Irishman, criticized Marvel in an interview with The New York Times. In this interview, Scorsese is asked his thoughts on Disney-Marvel, to which he responds, "I don't see [Disney movies] … I try to, you know, but that's not cinema." 
Meckler explained that this led to significant pushback from Marvel fans. 
"Scorsese was attacked by a Twitter firestorm as Marvel fans attacked him for being old-fashioned, elitist and racist for criticizing the most economically dominant media product of historical moment," Meckler said. 
Afterward, Meckler further explored how the fan culture of Disney-Marvel is seen among their actors, like Simu Liu, who appears in the Disney-Marvel film Shang-Chi and the Legend of the Ten Rings, accused Scorsese of gatekeeping cinema. Liu described Disney as a company which "has made sustained efforts to improve diversity on screen by creating heroes that empower and inspire." 
"He doesn't seem bothered by the fact that it took Marvel 20 films and 10 years to release one film that didn't have a white man as a lead," Meckler said.
Meckler detailed how gatekeeping in Hollywood is more frequently exhibited by studio executives rather than film directors, stating that Liu and other actors like Samuel L. Jackson "quash dissent of their employers' products."
"The arguments for these films are built by industrial products serving primarily in almost all facing an economic function," Meckler said.
He also critiqued Disney-Marvel for capitalizing on popular culture in production to create overconsumption. For example, Disney sells costumes and items, such as a superhero shield for children, as a way of generating additional profit off their films. 
For Meckler, the problem is rooted in the idea that monopoly is not true art. In the talk, Meckler discussed how Disney has used diverse voices to appeal to viewers of various identities, ensuring their product remains widely-consumed. He also notes that Disney as a corporation "provides a pathway that any identity, any age, any class status can find a way to give money."
The program then shifted to a Q&A with the audience. One student, Lena Pak '25, stated: "You mentioned how you are noticing that recently, Marvel films have flopped a bit. The first thing I thought of was the film 'Everything Everywhere All at Once.' 'Everything Everywhere All at Once' and other films are a reflection of Gen Z culture. But to what extent will it just replace the Marvel franchise and provide us a new kind of culture that is dominant and that we're forced into? How much of this is an autonomous decision?" 
In response, Meckler reflected on the importance of the film "Everything Everywhere All at Once," which was independently produced. 
"What can you do under capitalism?" Meckler asked. "You can at least hope that there can be other avenues for actual competition rather than these five major studios that produce everything."
Other Macalester students commented and asked questions about the importance of alternative media, including Yifan Wu '23, who expanded on alternative Gen Z focused media shows, such as "Atlanta." Wu asked Meckler to expand on whether this and "Everything Everywhere All At Once" are "truly alternatives or a rejection of a different type of subjectivity."
According to Meckler, these current examples should "allow us to feel slightly optimistic, that there exists a groundswell of interest in something different or like a different central narrative underlying narrative."