MCSG Observer: LB holds transitional meeting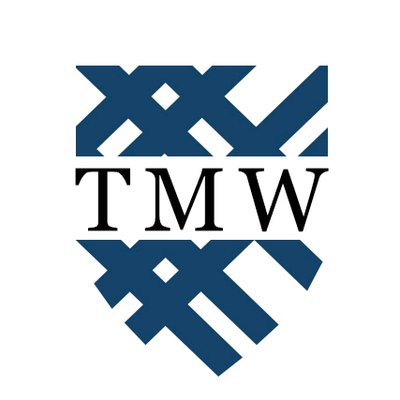 On Tuesday, April 18, Macalester College Student Government (MCSG) held their annual joint session between the incoming Legislative Body (LB) and outgoing LB in Art Commons Room 102 of the Janet Wallace Fine Arts building.
After hearing a land acknowledgement from President Bobbie Pennington '24, student representative on the Administration & Finance Advisory Committee Samantha Schafer '26 presented on the committee's recent initiatives.
Schafer shared that the committee interviewed several low-income students to assess how to best address financial barriers, which shaped various committee goals.
"We kind of came to realize that [financial barriers weren't] necessarily about tuition itself, but it was about what happened after Macalester's tuition," Schafer said.
Future initiatives that Schafer highlighted include extending and expanding on-campus housing during winter break, potentially introducing travel waivers, increasing the availability of textbooks in the DeWitt Wallace Library and increasing inclusive meal options.
"We also wanted to emphasize having a fully stocked food pantry and having more options at Macalester in general, because allergies don't have an income bracket; anyone can have allergies," Schafer said.
Following Schafer's remarks, the LB heard committee and cabinet updates. Financial Affairs Committee (FAC) Chair Heaji Kang '23 shared that FAC has spent their recent meetings updating the Financial Code, which Kang later presented. 
Student Organizations Committee (SOC) Chair Eric Yu '24 reported that out of the 22 student orgs that SOC has been in contact with, SOC has been able to finish auditing 15. The other 7 student orgs have not responded or are being considered inactive for the Fall 2023 semester. 
Student Services and Relations Committee (SSRC) Chair and Vice President Mathilda Barr '25 shared that SSRC has released their annual spring survey to the student body via email, reminding the LB that any student who completes the survey qualifies to be entered into a raffle to win a bluetooth speaker.
Sophomore representative Tristan Niedzielski '25, who will serve as Academic Affairs Committee (AAC) Chair for the upcoming fall semester, reported that the AAC recently met with Assistant Vice President of Admissions and Financial Aid Brian Lindeman '89 about textbook affordability.
AAC Chair Joel Sadofsky '25 added that next week, AAC hopes to present a bill to the LB which would provide financial coverage for graduate school application fees, an expansion from the current program, which covers fees for entrance exams. 
Diversity and Inclusion Officer Ghaicha Aboubacar Ahe '24 informed the LB that she is discussing potential concerns regarding changing bathrooms to be all-gender in most on-campus spaces.
After hearing committee and officer updates, Kang presented the proposed edits to MCSG's Financial Code. Major edits include changing the way FAC handles aspects of rollover from student activity fees, specifically regarding capital rollover and adding guidelines for travel and food expenses.
Another edit is that student orgs can request funds for promotional items such as stickers, provided that the amount doesn't exceed $2.00 per item.
"This is an effort to allow orgs to do some sort of merchandise, but we do want to make sure that it's cost effective," Kang said. 
The structure of the Financial Code was also changed. Office of Student Leadership and Engagement (OSLE) Coordinator of Leadership & Transition Emi Menk, who also advises the FAC, shared the motives behind this restructuring.
"Part of the reason [the Financial Code] was organized in the way that it was reorganized, was thinking about it from the perspective of an org that's asking 'hey, if I'm gonna submit a request, what does FAC look at?'" Menk said. "So it tries to make the terms [in] the outline as org-friendly as possible, but also to really make the different policies and the different processes clear so that, when something comes up in org [budgeting,] … there's a bit more structure there."
The LB voted unanimously in favor of approving the Financial Code edits. 
Following, Sadofsky presented AAC's Resolution on Automatic Textbook Billing for approval, which the LB previously discussed in their meeting on Tuesday, March 7. The resolution requests that Macalester's senior leadership team avoid adopting an automatic textbook billing model.
"The rationale is that it would, first of all, increase the amount of money a student pays [for course materials] by around 160%, before factoring in how it would be absorbed by the financial aid process," Sadofsky said. 
Eliora Hansonbrook '25, who will serve as FAC Chair for the 2023-24 academic year, asked whether an automatic billing system would result in Barnes & Noble billing students or Macalester College billing students. 
Sadofsky answered that these details have yet to be clarified.
"The gist of [this resolution] is that increasing the amount of money that students have to pay for textbooks and taking away any control and reason for students to seek out more sustainable textbook sharing options — like textbook reserves, which MCSG spent over $130,000 on — is bad," Sadofsky said. "And [it is] also sort of unfaithful to what the school's stated goals of supporting open access, open educational resources are, as well as MCSG's support for those things."
The LB voted unanimously in favor of approving the resolution.
Following, Barr facilitated introductions from both this academic year's LB and next year's LB. Pennington then instructed future LB members to meet with current representatives and discuss various MCSG-related questions. 
Before concluding the meeting with announcements, Pennington reminded incoming LB members of MCSG's importance in the Macalester community.
"It can sometimes feel tedious, but it's really important work," Pennington said. "Because voting on things [such as] new orgs, looking at budgets and things that actually push student advocacy is extremely important."