LB finalizes 2023-2024 budget, talks election engagement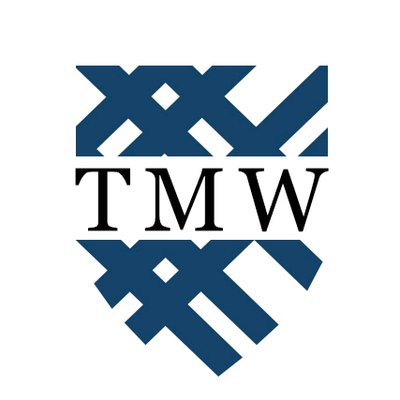 The Legislative Body (LB) of Macalester College Student Government (MCSG) convened on Tuesday, April 11 in the DeWitt Wallace Library's Harmon Room for their weekly meeting. Members discussed an array of topics, including voting on final allocations for next school year's budget and, in light of the current elections for class representative and liaison positions, how to best engage the student body in future elections.
Speaker of the LB Austin Wu '23 opened the meeting by reading a land acknowledgment. Following this, Chief of Staff Ryan Connor '25 invited two members of the Student Employment Advisory Committee (SEAC), Sylvia Choi '24 and Ben Christensen '24, to update the LB on their annual progress. The members explained that SEAC has four task forces, but only two met this year. One major task for SEAC that just came to a close was nominations for the student employee of the year award. Choi and Christensen did point out, however, that various tasks that student members of SEAC prioritized went unfinished.
"It's unfortunate, but pay scale for student employees, and any discussions of wages, was kind of avoided the whole year," Christensen said.
Choi discussed similar factors at play in SEAC: "At some point, I think we've tried to address some of these issues, but then there was another issue of you don't have any power to change that," they explained.
After, the LB moved to committee updates. Academic Affairs Committee's (AAC) sophomore representative Tristan Niedzielski '25 announced that the nomination process for educator of the year and student educator of the year awards was completed. The recipients of those awards would be announced on April 19. 
The Student Services and Relations Committee's (SSRC) Ikran Noor '24 informed the LB that the SSRC had recently approved two community chest requests to fund community-wide events, one of which was the campus-wide Iftar, which took place on Tuesday, April 11. 
Community Engagement Officer Sofia Vaz '25 reminded members that a senior leadership team open house will take place on Thursday, April 20. 
Following committee updates, the meeting was turned over to Financial Affairs Committee (FAC) Chair Heaji Kang '23 to discuss two student organizations' appeals for increased funds to be included in next year's budget. The first organization, Vietnamese Cultural Organization (VCO), requested $420 in additional funds: $300 for food for next year's Trạng Nguyên – Rung Chuông Vàng event and $120 to photograph their senior event. The FAC initially denied this request.
"For photography, it was mentioned that they're most likely paying the student for the photography, which is not allowed under the Financial Code," Kang said. "I know that when it's like a third-party service from a student, it's more okay, but that is usually better off coming in as an additional allocation request so that we can make sure that's actually what's happening and they're not paying a student for a service in-house."
MCSG President Bobbie Pennington '24 asked then if VCO will, if denied here, be able to make an additional allocation to fund this line item in the fall. Kang clarified that would be a possibility. 
The LB then voted on each line item individually. The additional allocation of $300 for food was approved with 12 votes in favor and 1 in opposition, while the additional allocation for photography funding was voted down with 12 votes in opposition and 1 abstention.
The LB then moved on to consider an additional allocation made by Macalester's chapter of the Young Democratic Socialists of America (YDSA), who requested $1,125.58 to purchase food for their weekly Monday meetings, which often hosts guest speakers. The FAC initially declined this request, as they did not view the request as being essential for functioning. 
Senior representative Emmanuel Keppel '23 suggested a compromise based on what other organizations had requested. 
"The portion I think would make sense would be 25%," Keppel said. "I think that's consistent with what we offered other orgs who requested weekly food — we offered them monthly food instead."
The LB settled on voting for 25% of YDSA's additional appeal, an amount of $281.32. The motion to amend this appeal to that amount was approved with 10 votes in favor and 2 abstentions. The vote to pass this amendment was ultimately approved with 10 votes in favor, 1 in opposition, and 2 abstentions. 
Kang then motioned to pass the amended operating and capital costs for the 2023-24 school year, a grand total of $144,986.01. The motion passed unanimously, with 13 votes in favor, bringing the months-long Budget Bonanza process to a close.
Later, the LB moved to discussing potential edits to the Financial Code. Kang mentioned some ideas about how to best meet changing student needs, including allowing funding for rideshares, which has historically been frowned upon. 
"We want to make sure when it comes to situations where students are traveling at night or students are traveling far away, but not enough for vans, that they have options," Kang said.
Other proposed edits include increasing the cost allocated for organizations to request food, as food costs have become much more expensive in recent years, and require more information, like RSVP for costly events. 
Finally, Kang mentioned an edit that would allow organizations more flexibility when it comes to funding organization-specific merchandise, such as stickers.
Next, the LB discussed engagement for ongoing elections for next year's LB and issue-based liaison positions. Pennington reported that currently, there is at least one candidate for every open position, and the majority of these are uncontested.
"A lot of the cases that we've been having are people filing, and then once somebody else files and their position becomes contested, they withdraw, so we're facing a challenge of people not wanting to campaign and not wanting to run against another candidate," Pennington said.
Pennington turned the discussion over to LB members to brainstorm in small groups. Afterwards, members reported in on their discussions to the full LB. Diversity and Inclusion Officer Ghaicha Aboubacar Ahe '24 suggested having professors give five minutes of in-class time to allow students to vote, similar to how class time is given for end-of-course surveys. Vice President and SSRC Chair Mathilda Barr '25 suggested more effectively reaching out to interested students via a specific MCSG-dedicated mailing list. Many members offered the idea of having some sort of incentive to vote, such as stickers, as long as that incentive did not endorse any particular candidates. 
Keppel pointed out that low turnout in MCSG is a systemic issue.
"The other inherent problem, though, is it's hard to … convince people to take the time voting in elections that are mostly uncontested and I think turnout will inherently be low, unless there's a lot of active campaigning," Keppel said.
Following this discussion, Connor and Barr gave time to class representatives to work on transition letters for next year's members.
Finally, a few announcements were made. Wu told the LB that the AAC is in the process of selecting texts for the textbook reserves and has also extended the deadline to the Graduate School Admission Test (GSAT) grant application to midnight on April 13.