April 2023: the month of concerts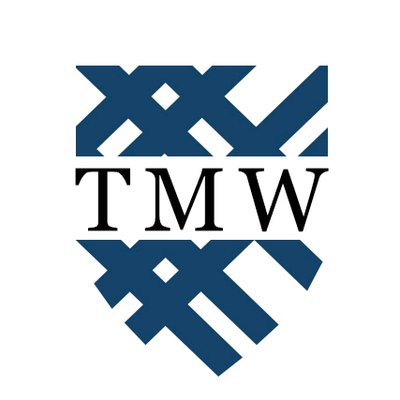 With April officially underway, there is much to look forward to with the end of the semester finally in sight. From PB's SpringFest, to WMCN's Big Gig, there are many on- and off-campus events and activities to look forward to before finals become too overwhelming. Macalester's music department will be providing much entertainment this April, kicking off a lineup of 10 concerts over the course of the month on April 16. 
The Pipe Band Concert on Sunday, April 16 will be held from 3 p.m. to 5 p.m. under the direction of Mike Breidenbach '96, the director of piping at Macalester. The concert will feature bagpipes, drums and local Highland dancers. 
"I'm most excited about the students who will be performing for the first time with the pipe band," Breidenbach wrote in an email to The Mac Weekly.
Coming off the high of the grade five band winning 2nd place in a pipe band competition in Winnipeg, Canada on April 1, there will be tea and shortbread offered after the performance! 
The long-awaited Choir Concert will be taking place the next weekend, on Saturday, April 22 from 8 p.m. to 10 p.m. The Concert Choir and the Chorale will be performing under the direction of Machael McGaghie, the director of choral activities. The next day, Sunday, April 23, features two performances: the Chamber Ensembles Concert from 3 p.m. to 5 p.m., and the Wind Symphony Concert from 7:30 p.m. to 8:30 p.m. These concerts will be performed under the direction of Mark Mandarano, the director of instrumental activities, and Shelley Hanson, the director of wind symphony, respectively. 
"[The Chamber Ensembles] concert will have music by some of the core representatives of the canon, such as Dvorak, Mozart, Chopin," Mandarano wrote in an email interview. "But it will also include wonderful music by Samuel Coleridge-Taylor, a Black composer from England who had a sensational reputation during his brief lifetime, but whose music was relatively ignored for most of the later 20th century. It's wonderful to hear his music being brought to life once again."
Mandarano added that students of the chamber music ensemble mostly work independently during the semester, with coaching from himself and other faculty. 
"Each group chooses appropriate repertoire and develops insights and interpretations in preparation for the performance," Mandarano said. 
On Monday, April 24, the Jazz and Popular Music Combos will perform from 8 p.m. to 9 p.m., coached by Pete Hennig, the director of jazz and pop combos. Friday, April 28, from 8 p.m. to 9:30 p.m., Mandarano will be directing his second concert, conducting the Orchestra Concert. 
The orchestra will be performing two pieces, a Bach arrangement originally written for the organ, the Toccata and Fugue in D minor, and a modern arrangement by Brazilian composer, Heitor Villa-Lobos. 
Mandarano describes the first piece as "bold, brash [and] technicolor" and was arranged by Leopold Stokowski to be performed at the beginning of the original Disney film, Fantasia. 
"[In the second piece, Villa-Lobos] ingeniously combines music that is native to Brazil, but it's treated with some of the methods that Bach would have used," Mandarano said. "It's brilliantly crafted for the symphony orchestra. This is music that is not often played in the U.S. and which has been an intriguing challenge for our orchestra.
The next day, Sat. April 29, the African Music Ensemble will be performing from 8 p.m. to 10 p.m. under the direction of Sowah Mensah, the director of the African music ensemble (AME). 
"I think what people are most surprised about is how much we practice," C.C. Servon '25, an AME member, said. "We practice eight plus hours a week or more closer to the concert. [In] orchestra or jazz band, you're supposed to go practice with the group for like a certain number of hours per week and the rest of the time you practice on your own. But because of the nature of [AME], you can't really do that, all your practicing has to be with the group which is cool in a lot of ways."
It's been a tradition to have alumni come back for the AME concerts and play alongside current students, but many haven't been able to participate since 2019 due to COVID-19. 
"Last year, we didn't really have a 'real spring concert' because we were really rebuilding the group [post-COVID-19]," Servon said. "But this year already we have more [alumni] coming back to practice with us."
Not only are alumni able to participate this year, but so is the audience. Servon noted how excited she was to have the audience dance along to the songs, as "that always makes them come alive."
"As far as instruments I'll be playing [in the concert], I don't know," Servon said. "[Mensah] could put you on the same instrument everyday in practice, and then the day of the show, he could put you on something else. And it could be something you've never played before, he always keeps you on your toes."
The lineup of concerts begins to wind down with the Early Music Ensemble Concert and the MacJazz Concert on Sunday, April 30. The Early Music Ensemble will be performing from 3 p.m. to 4 p.m. under the direction of Cléa Galhano, and MacJazz will perform from 7 p.m. to 8:30 p.m. under the direction of Joan Griffith. 
"The spirit of early music has to do with improvisation, flexibility, affetti, drama and  understanding of the music vocabulary from Medieval to Baroque," Galhano said. "With these concepts, I try to pass to my students a new way to listen to music from  those periods and inspire them to have this beautiful music in their lives."
Galhano has been directing the Early Music Ensemble for thirteen years, and always tries to cater the program to the students' musical interests. 
"Each semester, I have no idea how many students and what kind of instruments I will have," Galhano said. "It is always an adventure. For example, one of the students was from Albania and she provided Arabic early music. I added Brazilian and Irish early music and the program was amazing. This semester, I have strings, sackbut, voice and harpsichord, so the program is more towards Baroque. It will be called "Tour de France, Italie et Angleterre," featuring baroque music from England, Italy and France."
Finally, the Music Department's string of concerts will come to a close on Monday, May 1, with a performance of Professor Reid Kruger's Electronic Music students' final pieces from 7 p.m. to 9 p.m.. 
All of these concerts will be performed in the Mairs Concert Hall in the Janet Wallace Arts Building, and livestreams will also be available on the Music Department's website. Additionally, these events are all free and open to the public.