Black Latina: The Play Comes to Macalester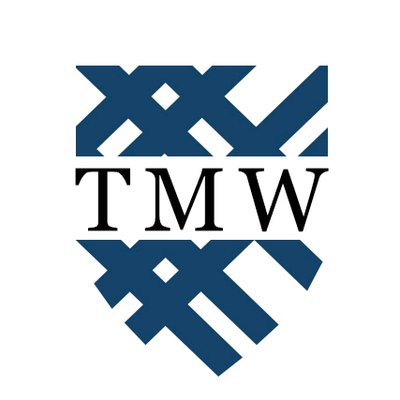 Macalester's Adelante! had three special women, Crystal Roman, Georgina Morillo and Dolores Pereira, come to perform "Black Latina: The Play" on March 30 in the John B. Davis Lecture Hall. The play details the various experiences, oppression and thoughts of Afro-Latina women. 
The play began with the three women in orange prison jumpsuits. They danced on the floor at some points to mellow music, then as it abruptly stopped, they would too. At one point, Caribbean-style music played and the women clapped and danced along but then that came to a halt. The recurring stop-and-start of dance, motion and music was interesting since it illustrated that as Afro-Latina women, they were not able to be joyous for extended periods of time since reality would hit them that they cannot just live without outside perceptions.
Many times throughout the play, the women would break out into monologues. Roman presented a lot of facts and definitions for certain terms, like what it means to be Afro-Latine, especially after Morillo's monologue about the sadness and frustration that came with her Afro-Latinidad. Her monologue incorporated Spanish which I thought was effective because she reiterated the same frustrations in another language and that was powerful. 
There were many instances throughout the play where I felt like I wanted to cry. I noticed Morillo was actually crying while sitting on her knees with her head tilted downwards; it was apparent that tears formed in their eyes during the performance. The subject matter of beauty standards, racism, colorism and never being enough for either Latine culture and Black culture was very emotional, for not only the audience but for the actresses as well. 
One scene in the play that struck me was when the actresses formed their hands into gun shapes. Pereira faced the audience and Morillo and Roman stood on each side of her. This scene was talking about police brutality and future sons being killed. They stomped on the stage to emulate gun noises. 
After the very harsh realities that the women have had to live through, they started to step dance. They paid homage to Celia Cruz's "Azucar" and used a quote from 2Pac's song "Keep Your Head Up," "Blacker the berry, sweeter the juice," in the form of a chant. Their use of combining "Azucar" and this quote from 2Pac showed that the women were starting to embrace their two cultures and finding commonalities between them, which came through music. 
Towards the end of the show, there was a sense of joy amongst the women. They started ripping off the prison jumpsuits before they prompted us to clap along and interact with them while they were stepping and singing. To me, this signified that they were getting rid of their confinements, all the oppression and discrimination they had experienced within their lifetime, and choosing to enjoy life for themselves. 
Roman actually started the Black Latina Movement because she saw that she could never find acting roles meant for her two identities, it was always Latina or Black. The play itself has had off-Broadway runs and they perform this play at other college campuses. 
It was truly a great experience to watch these talented women perform such raw and heartfelt emotions about their lives and experiences growing up as a Black Latina/Afro-Latina. They preached about self-love, self-acceptance and persevering through hardships. Their play is important and their stories should be heard. Afro-Latina voices need to be represented and these women did an incredible job at creating a play that incorporates spoken word, monologues, music, sound effects and interactive elements.