MCSG Observer: LB hears campus committee updates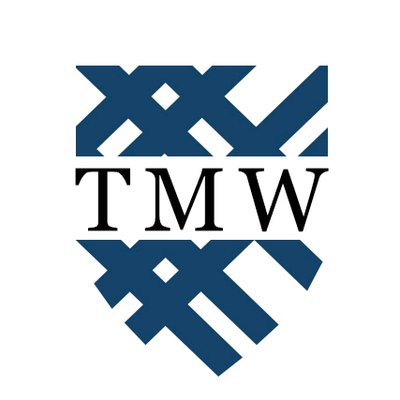 On Tuesday, March 28, Macalester College Student Government (MCSG) met in the Harmon Room of the DeWitt Wallace Library. At this week's meeting, the Legislative Body (LB) heard updates from the Give to Macalester Day fundraising campaign and student representatives from two campus committees. The group also chartered two new student organizations and closed their meeting with a review of individual goals for the end of the semester.
The LB first heard updates from the Provost's Student Advisory Committee. Each week, the students and Executive Vice President and Provost Lisa Anderson-Levy discuss concerns and questions. Examples mentioned by representatives included textbook prices, a concern among some students and creating a more positive campus culture around winter by having events that highlight winter weather. 
"[During meetings we] meet with the provost and bring up issues, questions and general things of concern. Sometimes she has questions for us about how students feel," Student Advisory Committee representative Lizzy Hayashi '24 said.
Hayashi also emphasized that that meetings involve "making sure the provost is hearing from
 and encourages conversations that "reintegrate how students are feeling."
Afterwards, the Macalester Dining Advisory Committee (MDAC) discussed both sustainability and dietary requirements at Cafe Mac. MDAC member and first-year representative Alec Chen '26 discussed the Race to Zero Waste campaign in collaboration with the Sustainability Office, which tries to evaluate how much waste Cafe Mac produces each day in an attempt to reduce that amount. 
MDAC representative Anneke Stracks '26 focused the conversation on respecting religious observances by including more kosher and halal options and more inclusive meal options with upcoming and continued observances of Passover and Ramadan. The committee also mentioned the possibility of Cafe Mac allowing meal swipes to transfer over from one semester to the next during an academic year. Committee representatives explained this would make meal plans more accessible to students. 
Following, Student Organizations Committee (SOC) Chair Eric Yu '24 shifted focus to chartering two new student organizations: the Men of Color Collective and Complementary and Alternative Medicine (CAM). 
Representing the Men of Color Collective, Victor Wright '23 explained that the group seeks to encourage a sense of belonging to men of color on campus along with the wider Macalester community through events and programming. They are also looking to  provide resources such as alumni connections with the goal of career development for current Macalester students. 
CAM seeks to highlight and promote events with non-Western medicine practices such as acupuncture or yoga. Both organizations' charters were approved unanimously. 
Next, Assistant Director for the Outreach Center Abbey Kamin from the Macalester Fund and a student representative discussed the Give to Macalester Day campaign. This fundraising campaign, taking place from March 29-31, is intended to generate financial support for various areas of Macalester students' experiences, including athletics, student emergency fund, financial aid and student organizations. Each $5 donation from a student will be matched with a $100 donation from the Board of Trustees. 
According to Kamin, the money raised from this campaign last year "helps 24 students attend Macalester, funds three professors' salaries and funds resources for 180 classes at Macalester." Kamin said that this also helps to fund opportunities such as the recent MacConnect alumni trip to Washington D.C.
Later, the meeting turned to goal setting, which class representatives reflected upon individually and in small groups. President Bobbie Pennington '24 noted the approaching end of the year, posing the question to the LB: "what can we do to make an impact before the end of this year?" Pennington discussed the importance of transition documentation "so some projects can continue on to the next year." 
In one group, Sustainability Officer Shaherazade Khan '23 noted their work with the Sustainability Office with goals of increasing biodiversity on campus and creating campus-wide planting events. Sophomore representative Tristan Niedzielski '25 then mentioned their goal of working with the Laurie Hamre Center for Health and Wellness to add harm reduction materials such as fentanyl strips to buildings, including residence halls and around campus. Additionally, Diversity and Inclusion Officer Ghaicha Aboubacar Ahe '24 noted her goal of adding shattafs and prayer rooms to spaces across campus.
The meeting concluded with general announcements from LB members, where Pennington reminded the LB of the importance of encouraging students to vote in the MCSG election. Academic Affairs Committee (AAC) Chair Joel Sadofsky '25, who also sits on the Residential Life and Housing Advising Committee, also shared an announcement about getting detachable shower heads in bathrooms of one floor in each residence hall this year for religious accommodations.