Students attend caucus with MOCO, talks student involvement in local politics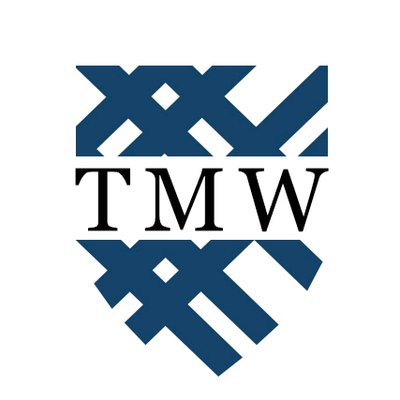 This past Sunday, March 19, a group of Macalester students traveled to Highland Park High School for the Ward 3 Democratic Farmer-Laborer (DFL) Caucus. With a group from the Young Democratic Socialists of America (YDSA) and a group organized and transported by the Macalester Organizing Coalition (MOCO), there were 13 students from Macalester at the caucus. 
Hufsa Ahmed '24, who went to the caucus with MOCO, shared why she decided to go, and why she thinks it's important for other young people to get involved in the caucusing process.
"As a young person, as a Muslim woman, I need to be in these spaces more to understand how these bureaucratic processes work because I realized it can be a lot more of an influential process than people realize," Ahmed said. "It can be a little bit like a curtain over the door; these things could be happening, and you have no idea that they are happening, but they can have really big influences on both elections and what a [political] party prioritizes in a given election cycle."
Mayumi Morgan '25, one of MOCO's leaders, shared a little about MOCO's organization.
"The Macalester Organizing Coalition was born out of this idea that the five of us [Morgan, Lola Brown '23, Siri Hoff '23, Ari Eggert '23 and Maddie Smith '24] had about [community] organizing on campus," Morgan said. "We wanted to create a place where students could practice organizing with other people because we felt there was a want to get involved in local politics and other issues, but there wasn't really a space for it, so our goal [with MOCO is to] consolidate students and build way more power [on campus and in the community]."
Morgan went on to discuss why she personally decided to go to the caucus.
"[For me,] I think in general, there are things that I wish the City of St. Paul would do better, and I know that those things aren't going to change unless we show up to [events like the caucus] and voice our opinions and talk with candidates," Morgan added. 
"I was really happy with the number of Macalester students that came and [the number] who got selected as delegates," Ahmed said about the Macalester turnout.
Of the 13 Macalester students who turned out to caucus, 12 students were selected as delegates. The delegates will now go to the St. Paul DFL Convention on April 30. Delegates will communicate with candidates over the next month and vote on who will receive the DFL endorsement for the general election.
Hannah Jenkins '26 and Scout Holding Eagle-Bushaw '26, who also attended the caucus as members of MOCO, talked about how caucusing is important to Macalester students, and how it can be used to get involved in the wider St. Paul community.
"I think it's easy to be thinking we're at Macalester, not in St. Paul, so I think it's really important to see [and engage in the wider community]," Holding Eagle-Bushaw said. 
Morgan expressed a similar sentiment regarding the importance of getting Macalester students involved in local politics.
"The way that MOCO thinks about [getting involved locally] is that you're living in the city for four years, and I feel like making it the best that it can possibly be is important and something people should really care about," Morgan said. "Things like caucusing kind of get lost in the election process. I don't think people understand how important they are and how influential having the DFL endorsement is or things like that."
Ahmed mentioned several issues that are particularly important to many Macalester students, including rent stabilization. 
A member of Macalester Sunrise Movement, she also mentioned the importance of climate policy and the effects local politics have on its implementation. 
"The local level can play a really influential role in establishing climate policy, especially as we see in the national political climate not being able to implement as progressive of climate policies, so I think when we get to a local level, there is a lot more room for people to implement policies around addressing climate change," Ahmed said. "Local politics has a lot more influence on our daily lives than we might initially think."
Morgan, Ahmed and Jenkins all mentioned how it can be difficult to get involved politically, especially on a local level.
"In the past, I felt like I wasn't knowledgeable on local issues, [and] I've been trying to get more involved," Ahmed said. "[But] I think starting local is where we can create the most change."
Jenkins also talked about an interesting experience she had at the caucus that shows the value Macalester students have to the community and the impact of young people's involvement.
"One of the most interesting interactions I had at the caucus that I think speaks to why [young] people should get involved is when this woman came up to me [saying] 'I'm really glad you guys are here' [and] how young people don't vote [in local elections]," Jenkins said of the caucusing experience.
Morgan offered some advice for students who are feeling anxious or unsure about getting involved. 
"I think people get really focused on big picture issues … and it can get really overwhelming and [feel] kind of hopeless, and zoning in on the small things that you can do every day that helps your community and reframing how you look at politics and these types of issues is really important," Morgan said. "You can get involved, it's easier than you think it is." 
Morgan shared encouragement for students who want to get involved in organizing work more broadly, offering advice to stay aware of what is happening locally and to look for opportunities to get involved and people to do the work alongside you. 
"[Starting out in organizing work] is scary and it can be a little stressful and anxiety-inducing, so [MOCO is] trying to create a space where people who are new to this thing can learn about the process and get more comfortable being involved," Morgan said.
Ahmed expressed optimism  about organizing efforts moving forward.
"I am really excited to see more young people getting involved in [the process of caucusing]," Ahmed said. "That's democracy working at its best."
* Emma Runchey Smalley is a member of the Macalester Organizing Coalition