MCSG Observer: LB talks ADA accommodations, New York Times subscription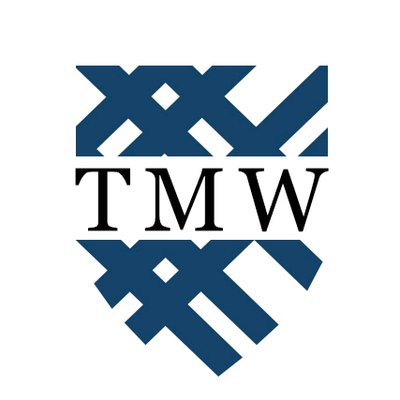 On Tuesday, Feb. 28, Macalester College Student Government (MCSG) assembled in the Harmon Room of the DeWitt Wallace Library. The Legislative Body (LB) voted on proposed amendments to the constitution, discussed the future of an institutional subscription to The New York Times and heard the results of an accessibility survey.
President Bobbie Pennington '24 began by presenting proposed constitutional amendments, which will bring structural changes to MCSG. After considering suggestions given at a community feedback session on Friday, Feb. 24 and suggestions from the LB given at previous MCSG meetings, the proposed changes were finalized. 
Major structural changes include the dissolution of the Student Services and Relations Committee (SSRC) and the creation of two new Executive Board positions: Cabinet Chair and Communications and Engagement Committee (CEC) Chair. The LB also discussed creations of issue-based liaisons, a potential bylaws change. 
The proposed amendment outlined the responsibilities of the Cabinet Chair as "work[ing] with key departments on campus to build relationships and bridge gaps in student advocacy" and the responsibilities of the CEC as "[working] to promote transparency and ensure engagement in student governance" and "[creating] programming and publicity to engage MCSG initiatives."
The LB voted unanimously to ratify these changes. 
Following, sophomore representative Tristan Niedzielski '25 led a conversation regarding the MCSG-funded institutional subscription to The New York Times. 
"I want to open this up for a little bit of a discussion surrounding what we want our future relationship to be with The New York Times, and what that looks like," Niedzielski said. "That can mean a whole lot of different things. That can mean ending the subscription; that can mean continuing with subscription but with a statement critiquing The New York Times [moving forward] or just continuing as is."
They also mentioned that the institutional subscription costs more than $9,800, and students can still access The New York Times content completely free of charge through research databases.
The LB agreed to seek constituent feedback on the subscription in preparation to revisit the conversation. 
Afterward, they proceeded to hear updates from committees and officers.
Vice President and SSRC Chair Mathilda Barr '25 shared that the SSRC had met with Associate Vice President for Finance Dave Berglund to discuss initiatives involving meal plans, and Associate Director of Institutional Research Adam Johnson to plan for the SSRC spring survey.
Community Engagement Officer Sofia Vaz '25 reported that she is continuing work on a "meet the senior leadership team" event on Thursday, April 20, in the Janet Wallace Fine Arts commons. 
Diversity and Inclusion Officer Ghaicha Aboubacar Ahe '24 reported meeting with Vice President for Diversity, Equity and Inclusion Dr. Alina Wong to discuss a new hire and consider how students of marginalized backgrounds can have greater input in the strategic plan. 
Following, Director of Disability Services Shammah Bermudez and Environmental Health and Safety Manager Jill Wirth presented the findings of an Americans with Disabilities Act Architectural Guidelines (ADAAG) survey. 
"We're looking at how to make Macalester better, how to make it more inclusive, how to make it more accessible," Bermudez said. "We don't want to wait around until something happens or something needs to be addressed."
Bermudez believes that the survey, which was conducted by an outside consultant that specializes in ADA compliance, will help Macalester achieve this goal. The survey identifies accessibility barriers and suggests which should be addressed first by sorting each ADAAG noncompliance by priority level.
The issues deemed most urgent — priority one items — made up 3 percent of the survey findings. Wirth went on to give examples of priority one items, one being the main entrance to Old Main, which requires people to walk to the top of the stairs in order to find a sign with directions to an accessible entrance. Wirth explained that the stairs create a direct barrier to directions for where to find an accessible entrance.
"We may have an accessible space, but we don't do a very good job of telling you where it is," Wirth said.
Other barriers to accessibility included an absence of elevators in the Weyerhaeuser Memorial Chapel and an absence of ADA compliant restrooms in the Humanities building. Wirth and Bermudez also highlighted inaccessibility within many residence halls and older buildings across campus.
After debriefing the survey findings, Bermudez explained his plan to create a barrier reporting form, which would be accessible online. Students, staff, faculty and community members would be able to document and report accessibility barriers as they come across them on campus. 
"We can be responsive to [reports] and say 'okay, this is being addressed, because we know about it.' … We're not able to see everything," Bermudez said. "We're not everywhere we don't want to be. I'm not in the residence halls. So this is a way for you — as students, or faculty or staff — to let us know if something comes about."
After the presentation, Pennington reminded the LB of how this presentation could influence how representatives engage with constituents.
"When you guys are talking to your constituents and you hear that Macalester is not accessible, [you can say] 'yes, and there are people working behind the scenes all the time [to] make it accessible,'" Pennington said.