This Week In Sports – 02/22/2023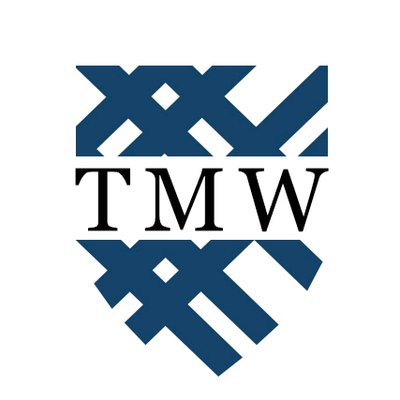 Macalester Men's Basketball drops final two to end season
On Feb. 18, the Scots faced off against Augsburg University for the final regular season match of 2022-23 and fell 75-78.

It was a highlight game for

Badou Ba '25

who racked up a career-high of 20 points against the Auggies, including a dunk that gave the Scots hope with a late lead, 73-72 with a little over three minutes to go. 

Caleb Williams '24

also scored well, picking up 17 of his own, along with

Tom Andreae '24

who finished with 13.

On Feb. 21, Macalester welcomed St. Olaf College to the Alumni Gymnasium for a MIAC first-round playoff game, which resulted in a heartbreaking and season-ending loss with a score of 54-56. 

Williams led the scoring sheet in what proved to be the Scots' final game, tallying 21 points, alongside stellar performances from Ba and

Robert Grace IV '25

.
Water Polo goes 1-3 in season opening weekend tournament
On Feb. 17, water polo opened their season against Virginia Military Institute with a 7-14 final score. Against their D-I opponents, the Scots put up a valiant fight, but eventually fell short.

Sian Lewandowski '25

opened the Scots' scoring for the season with a goal that made it 1-3 in the first quarter.

Eleanor Michaud '23

tallied three goals in the loss.

The Scots posted a win and a loss on the second day of competition, losing 9-14 to McKendree University and winning their first game of the season 9-3 against the California Institute of Technology.

Against McKendree,

Jayden Kratt '26

put on a clinic in net, saving multiple breakaway shot attempts from the Bearcats. The first half was close, but McKendree broke out in the third quarter for 7 goals, leading at the beginning of the fourth quarter 6-12, with a lead they would never lose. Michaud once again found the scoring sheet, netting 2, along with

Kendall Strauss '26

and

Sydney Hollingsworth '23

, who recorded braces of their own.

Against Caltech, the first D-III opponent of the season, the Scot's strong defense pulled through, holding the Beavers to 3 goals all game.

Jess Palmer-Sammons '26

had a hat trick, while Hollingsworth and

Alana Nadolski '23

netted 2.

On Feb. 19, the Scots lost to Ottawa University Arizona 4-12. The Scots put up a fight against an NAIA team, but came up short.
Swim and Dive wins first Scot individual swim championships since 2009
Macalester men's and women's swim and dive capped off an impressive season-long campaign with wins and broken records at the MIAC swim and dive championships.

The women's swim team finished 3rd place overall in the MIAC after a Macalester record-breaking, championship performance from

Skye Schmit '26

in the 200-yard freestyle, and a MIAC 100-yard backstroke winning swim from

Verity Wray-Raabolle '25

.

Schmit and Wray-Raabolle's MIAC championships are the first individual MIAC wins from Scot swimmers since Karoline Hart's'12 in 2009.

Schmit's time also punched her ticket to the NCAA B Cut. 

The men's swim team finished 5th place overall in the MIAC, headlined by a school record breaking performance in the 200-yard breaststroke by

Charles Batsaikhan '25

.
Track and field wins events and breaks records at Tostrud Classic.
Macalester men's track and field placed 2nd out of 7 teams at the St. Olaf-hosted Tostrud Classic.

Highlights include

Arlo Heitler '25

breaking the Macalester mens' indoor 200 meter record with a time of 22.35, winning the overall race at the event, and Jeff Wang '25 winning the 400 meter dash.

Macalester women's track and field finished 6th out of 10 teams at the St. Olaf Tostrud Classic.

The meet was highlighted by

Journey Amundson '23

breaking the school record in the triple jump, winning the event with a mark of 11.78m, 12th-best nationally in Division III.

Other notable performances came from junior Maria Blaesing '24 who finished first overall in the mile, and a third place finish from the 4×400 team of

Adisa Preston '25

,

Jaeden Sims '26

,

Karley Thurston '24

and

Mara Pirone '26

.
Softball sweeps opening day with emphatic wins
Macalester softball won twice on opening day, defeating Bethany Lutheran College 6-3 and crushing North Central University 19-0 on Feb. 19.

Against Bethany Lutheran College, the Scots were led by

Emily Bergin '23

going 3-4 with a 7th inning 2 RBI single that extended the Scot lead out to 3 in the final inning.

Kaitlyn Pistorius '25

pitched 7 innings in a complete game victory, including an ice cold bottom of the seventh to shut down the Vikings by retiring the side.

Against NCU, the Scots had a dominant performance at the plate and at the mound, tallying 19 runs while pitching a combined one-hitter with

Elsa Church '24

,

Maddie Molay '26

and

Kara Jensen '26

. 
Women's basketball closes season with loss at Augsburg.
The Scots traveled to Augsburg University on Feb. 18, and ended their season with a 46-70 defeat.

Peyton Starks '25

had another big game, scoring 20 to cap off a season where she scored 18.8 points per game, by some distance the best in the MIAC.

Katherine Norquist '25

also got in on the scoring, putting up 15.

The Scots end the season with a 7-18 record, with a 6-16 in-conference record. This was the final season as Scots for seniors

Emma LaFrenz '23

and

Solana Cushing '23

.