This Week In Sports: 2/10/23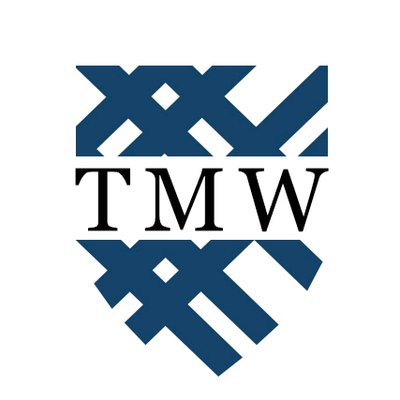 Men's Swimming takes on First Chance Meet
The men's swimming team participated at the First Chance Meet, hosted by the University of Minnesota, the last meet before the MIAC championships.
Rounding out their final meet, the team turned out some season bests, starting with first-year Casey Meretta '26 in the 200-yard backstroke with a time of 2:01.70 placing him in 6th. Sophomore Charles Batsaikhan '25 placed in 7th with another season best time of 1:47.24 in the 200-yard freestyle. With another solid performance, Will St. John '26 came in fourth place in the 200-yard breaststroke.
Women's Swim faces last test before MIAC Champs meet
The women's swim team also turned in strong performances, with many breaking lifetime bests. Izzy Uhlhorn-Thornton '26 came in second for the 100-yard breaststroke with a time of 1:08.00. 
Those breaking lifetime records include Izabel Cox-Faxon '25, Elizabeth Batsaikhan '25, Melina Nilson '25, Sonya Green '25, Isabel Capecci '24, and Abby Brundieck '26.
Women's Tennis routs UW-superior, earns MIAC honors
The women's tennis team showed a dominant performance against University of Wisconsin-Superior on Saturday, solidifying a strong first game by winning 9-0.
Juniors Amanye Reynolds '24 and Meg Ulrich '24 took their doubles match, with Savannah Haugen '26 and Elizabeth Trevathan '26 also winning second doubles. 
 Reynolds, Ulrich, Haugen and Trevathan each won singles matchups. Reynolds' efforts earned her the MIAC Women's Tennis player of the week honors.
Men's Tennis faces first setback
Macalester men's tennis suffered a tough loss against University of Wisconsin-Superior 3-6
Although Anton Korolev '23 and Liam Lynch '25 won number three doubles, the team lost singles and doubles by slim margins. Matthew Sullivan '23 also won his No. 2 singles.
Men's Track & Field contests  Gopher Classic
The University of Minnesota held the Gopher Classic on Friday, where some of the men's track and field team shined.
Tor Olsson '25 placed third in the 800m run, breaking a previous personal best with a time of 1:59.35. Ben Crotteau '25, with a personal best of 8:41.00, took second place in the 3000m run, with the third-best all-time in Macalester history.
Women's Track & Field breaks meet record
At the Gopher Classic, the women's track & field team showed another strong performance.
Journey Amundson '23 set a record mark of the Gopher Classic, winning with a 11.55m at the triple jump. Maria Blaesing '24 took third place in the mile with a time of 5:08.03, while Erin Franke '23 placed eighth in the same event.
Men's hoops crushes Gusties, beats Oles in OT thriller
The Scots began their stretch of four tough matchups to end the season with an emphatic 78-55 home win against Gustavus Adolphus College on Feb. 4. Caleb Williams '24 led the Scots with 22 points, along with a sharp shooting Eric Wentz '26 shooting 4/5 from three and finishing with 16 points. 
On Feb. 8, the Scots welcomed St. Olaf College to the Alumni Gym.
After going into the half up 5, the Scots relinquished the lead and were locked in a back and forth battle. The Scots were down 3 with a little over 7 seconds on the clock. Up stepped Caleb Williams. The guard launched a fadeaway three to tie the game and force OT. The Scots never looked back. they won 84-75. 
Williams ended the night with 27 in front of the home crowd. Coby Gold '25 also had a big night, with 19 points and 13 boards.
Women's hoops falls to Gustavus, lifts spirits with buzzer beater win in Northfield
On Feb. 4, the Scots faced Gustavus Adolphus College. Macalester put up a valiant fight against the #22 ranked team in D-III, but fell short, 46-69.
Peyton Starks '25 led with 14 points.
On Feb. 8, the Scots played St. Olaf College. The game went to overtime, and looked certain for a second after free throws drew the Oles level at 61 with 2 seconds on the clock. Then Katherine Norquist '25 stepped up. The sophomore lifted the Scots to their first win since Jan. 7 with a buzzer beating jumper from the paint. 
Norquist finished with 22, and Starks poured in a career high 34, to go with 12 rebounds.