This Week In Sports: 2/03/23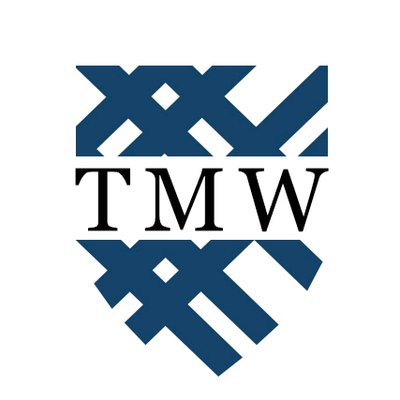 Women's track hits winning stride in Northfield meet
On Jan. 27, in the pentathlon event at a quad meet at St. Olaf College, Sarah Beth Hobby '24 took home the victory, with a personal best 2638 points, the 5th-best showing in Macalester history. Hobby won three events and came second in the other two in a dominant display that included a top-10 shot put in Macalester history.

On Jan. 28, the remaining events took place, highlighted by Maria Blaesing '24 following up on a strong cross country season by taking the win in the mile run. Blaesing also contributed to the 4x400m team that landed on the podium with a third place finish.
Men's swimming faces tough challenge from Grinnell
On Jan. 28, men's swimming and diving welcomed Grinnell College. Despite standout performances, they fell by a score of 83-199.

A pair of Scot double victors headlined the Macalester performance. TJ Palli '26 won the 100-yard and 200-yard freestyle events, while Charles Batsaikhan '25 won the 100-yard and 200-yard breaststroke.
Men's Basketball takes two on the road, then lose to Concordia-Moorhead
On Jan. 28, the Scots traveled up to Duluth to face the College of Saint Scholastica, and came back with a 69-63 win in an important MIAC clash.

Beyond high scoring totals from Caleb Williams '24, Coby Gold '25 and Noah Shannon '26, with 24, 20 and 15 points, respectively, it was a display of stingy defense that pulled the Scots through. Badou Ba '25 swatted 4 blocks and acquired 3 steals, amidst team totals of 7 blocks and 10 steals.

Two days later on Jan. 30, the Macalester men's hoops side ventured out of the MIAC to University of Minnesota-Morris's gym, and came away victorious, again behind a rock-solid defensive stand, and a standout game from Armando Akapo-Nwagbo '25 who pulled down 15 boards. In the second half, the Cougars ran into staunch defense, shooting 24.3% from the field.

On Feb. 1, these Scots visited Concordia College (Minn.), and fell narrowly, 78-83. The defense that had characterized the Scots' week gave way to a high scoring shootout that eventually favored the Cobbers. The loss came despite Williams dropping a career-high 39 points, including 29 second half points.
Women's swim falls to Grinnell
Women's swimming and diving celebrated their seniors on Jan. 28 in a dual meet against Grinnell College but lost in a tight contest, 138.5-158.5.

Izzy Uhlhorn-Thornton '26 continued her impressive first-year campaign with two more individual wins in the 100-yard breaststroke and the 200-yard breaststroke.

Other Scots with individual swim wins were Emma Henry '26 in the 200-yard backstroke and Skye Schmit '26 in the 1650-yard swim, with a MIAC best time of 18:01.16, 27 seconds better than the nearest competitor.
Men's track rewrites Scot records
On Jan. 28, the men's track team also competed in the quad meet at St. Olaf College, and were led by Max Menache '25, who set a new Macalester record in the weight throw with a 15.33m heave, topping a record set in 1990. Right behind Menache was Victor Wright '23, who set the third best all-time Scot mark in that event.

In the distance runs of the 5000m and the mile, a quartet of sophomores also put in historically strong times: Tor Olsson '25 and Ben Crotteau '25 set the 6th and 7th-best ever times for Macalester in the mile, and Nick Ihrke '25 and Reece McKee '25 setting 6th- and 8th-best Scot times in the 5000m.
Women's hoops faces tough stretch
On Jan. 28, Jan. 30 and Feb. 1, the scots took a series of tough losses; 56-73 at College of St. Scholastica, 48-84 at Saint Catherine University and 57-73 at Concordia College (Minn.). 

Among the bright spots for the Scots were two strong scoring nights from Peyton Starks '25, with 26 and 25 points against Scholastica and St. Kate's, respectively, and an 8-rebound 16-point night from Katherine Norquist '25 against Concordia.
Men's tennis aces first test against UW-Stevens Point
In Macalester's first match of the spring season against the University of Wisconsin-Stevens Point, the Scots dominated their opponent, taking the contest 8-1.

The Scots won all six singles matchups, highlighted by Jordan Doi '25, Lewis Jolly '24 and Josh Marine '23 all winning in straight sets. 

Two doubles teams—the pairs of Anton Korolev '23 and Liam Lynch '25 and Sawyer Michaelson '23 and Martin Stoner '25—handed their opponents 8-0 bagels, capping the emphatic display.