This Week in Sports: 12/2/22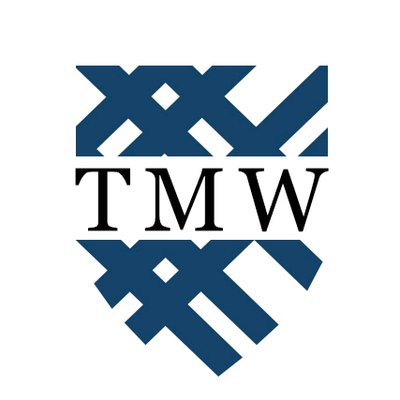 Men's Basketball wins first 2 MIAC contests, then drops first game at Crown
On Nov. 19, the Scots started off MIAC play with a 72-53 win against Augsburg University. 

Coby Gold '25 and Eric Wentz '26 sparked a 20- point run to give the Scots a commanding 28-10 lead in the first half. During the run, both tallied seven points to provide the Scots with a cushion that they maintained throughout the game. 

The Scots were led by Badou Ba '25, who finished with 14 points and defended the paint by tallying 5 blocks and grabbing 13 rebounds. This great defensive performance earned him MIAC Defensive Player of the Week for the third week straight. 

Another key part of the Scots offense was guard Coby Gold. Gold shot 7-10 from the field and 4-5 from beyond the arc and finished off the night with 18 points. Also contributing was Caleb Williams '24, who finished with 17 points and went a perfect 3-3 at the free throw line. 

The Scots shutdown defense held the Auggies to shooting just 24 percent from the field. Tom Andreae '24 totaled a career high 4 steals and dished out 5 assists to halt the Auggies' late comeback run. 

On Nov. 22, the Scots traveled to Winona for MIAC play against Saint Mary's University (Minn.) Cardinals and came back with a nail biting win 77-76, giving Macalester their first road win of the season. 

The Scots were led by Noah Shannon '26 who finished with a career high 17 points. Shannon sparked a 10-0 run in the first half to give the Scots the lead in a first half that was a shootout back and forth. 

Coming out of the half, Badou Ba '25 opened up the scoring with a three point play. Followed up with a Coby Gold '25 basket from downtown, the Scots immediately jumped out to a 39-33 lead. The lights out shooting from Gold helped the Scots gain a 71-57 lead.

The Cardinals tried to mount a comeback, but the Macalester defense held, securing a 77-76 victory.

A second half offensive burst had four4 Scots with double digit points. Getting over half of their shots in the second half to fall, the Scots were able to travel back to Saint Paul with a win. 

On Nov. 30, Macalester made the journey to Wisconsin to face non-conference foe Crown College. Staring down a 14 point deficit with a little over 4 minutes remaining, the Scots went on a tear, pulling back to within 2 points. However, the Scots fell just short, missing a buzzer-beating three to lose their first game, 61-64.

It was another great night for Ba, with 13 points and 15 boards, and for Wentz, who poured in 17 points on 66.7% shooting.
Men's Swim and Dive splash Hamline to earn their first win
On Nov. 19, the Scots took a short trip to Hamline University for a dual meet with the Pipers. Finishing the meet with a score of 160-57, the Scots were able to win both relays and seven individual events. 

Charles Batsaikhan '25 contributed greatly to the Scots victory. Winning his individual events of the 200 yard medley and the 200 yard breaststroke, he also contributed to 

the 400 yard relay team's victory alongside Will St. John '26, Jarrett Rose '23, and Adam Schroeder '25.

St. John also won his individual event, finishing the 100 yard breaststroke in 1:05.
Women's Swim and Dive back in the win column after beating Hamline
On Nov. 19, the Scots defeated Hamline University 180-83, notching their fourth win of the season. 

In contribution, Skye Schmit '26 won both the 100 yard freestyle and the 200 yard freestyle and contributed to the 400 yard relay victory alongside Jocelyn Radke '24, Anna Rakowski '25 and Malia Borg '25. 

Sonya Green '26 was another Scot with a pair of individual wins, winning both the 100 and 200 yard backstrokes.
Women's Basketball goes 1-2 through stretch of first MIAC tests. 
On Nov. 19, the Scots hosted Augsburg University and fell short to the Auggies 39-49 in a hard fought game. 

Emma LaFrenz '24 finished in double figures in the scoring and rebounding columns. With 10 points and 12 boards, LaFrenz earned a double- double helping her notch MIAC Defensive Player of the Week. 

Another Scot who finished in double figures was Peyton Starks '25. Alongside 10 points, Starks also grabbed 12 rebounds and dished out four assists to make that her fourth straight game finishing in double figures. 

On Nov. 22, the Scots welcomed Saint Mary's University (Minn.) for MIAC play. The Scots emerged victorious 72-56 to notch their first conference win of the season. 

Macalester was led by Starks who finished with 19 points and brought down 7 boards. After draining a three to spark a 12-0 run, Starks helped the Scots secure the victory. 

Alongside Starks, three other Scots contributed double digit points. Offensive efforts from Nicole Norton '25, Solana Cushing '23 and Emma LaFrenz '24 were just what the Scots needed to emerge victorious. 

Maia Pedrosa '24 also dished out six assists in a great offensive showing for the Fighting Scots. 

On Nov. 30, the Scots traveled to face St. Catherine University and fell 52-68. Amidst the loss, Starks and Lafrenz had plus nights, with 17 points for the former and a 21 point, 16 rebound showing for the latter.
Upcoming In Sports: 
Home events in BOLD 
Friday, Dec. 2 
Women's Swim and Dive vs Roger Ahlman Invitational (6:00 p.m.) 
Men's Swim and Dive vs Roger Ahlman Invitational (6:00 p.m.) 
Saturday, Dec. 3 
Women's Swim and Dive vs Roger Ahlman Invitational (8:30 a.m.) 
Men's Swim and Dive vs Roger Ahlman Invitational (8:30 a.m.) 
Men's Basketball @ Gustavus Adolphus College (St. Peter, Minn.) (1:00 p.m.) 
Women's Basketball @ Gustavus Adolphus College (St. Peter, Minn.) (3:00 p.m.) 
Wednesday, Dec. 7 
Women's Basketball @ College of Saint Benedict (St. Joseph, Minn.) (7:00 p.m.) 
Men's Basketball vs Saint John's University (7:00 p.m.) 
Friday, Dec. 9 
Men's Track and Field @ Minnesota Icebreaker Invite (Minneapolis, Minn.) (11:30 a.m.) 
Women's Track and Field @ Minnesota Icebreaker Invite (Minneapolis, Minn.) (11:30 a.m.) 
Saturday, Dec. 10 
Men's Basketball @ Bethel University (St. Paul, Minn.) (1:00 p.m.) 
Women's Basketball @ Bethel University (St. Paul, Minn.) (3:00 p.m.)