This Week In Sports: 11/18/22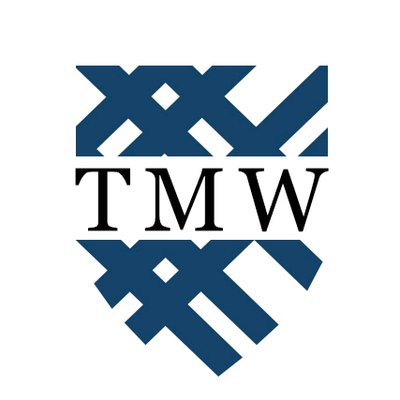 Men's basketball earns comeback victories to move to 3-0
On Nov. 11, the Scots dispatched their second set of Knights in as many games, securing a thrilling 79-71 overtime win over Wartburg College. 

Macalester went down 7-17 in the early stages, but battled back to tie the game at 64 at the end of regulation, including a game-tying jumper in the last 30 seconds by guard Caleb Williams '24. 

At the beginning of overtime, guard Coby Gold '25 hit a 3 pointer to take the lead, on a possession where the Scots grabbed 2 offensive rebounds to earn multiple chances. After that, Williams and forward Badou Ba '25 took over in a dominant display. Williams went 5-6 on his shots for 10 overtime points, while Ba secured 3 rebounds and made 2 blocks.

Overall, Williams ended with a career high of 36 points, Gold contributed 17, and guard Eric Wentz '26 dropped in 12 points coming off the bench. Ba continued his dominance in the paint with 11 rebounds and 6 blocks.

On Nov. 15, the Scots faced North Central University (MN), and found themselves down 3-21 early, struggling to start up the offense and unable to contain the Rams. Down 11-29 with 9:50 to go in the first half, Macalester hit its stride, kicking the offense into gear and relying on suffocating defense to go on a 24-5 run to end the half with a 35-34 lead. The Scots jumped out to a 12 point lead early in the second half, and when the Rams threatened at the end of the game, the Scots again relied on timely plays from Ba, Williams, and Gold to seal a 73-70 win and improve to 3-0.

Gold contributed 20 points, Williams scored 16 with 3 steals, and Ba had 12 points with 7 rebounds, while guard Tom Andreae '24 scored 8 points, made 3 assists and snatched 6 rebounds.
Football finishes strong with a victory on Championship Weekend
On Nov. 12, football ended their season with a close win against St. Olaf College 33-30. This marked the end of the Scot's losing streak against the Oles since 1996. 

Macalester took the lead early with a strong offense with a 26-7 lead at halftime. Macalester defense managed to hold off a late comeback by St. Olaf to secure a victory in the final game of the season.

Quarterback Michael Nadeau '24 put in a dominant performance with a total of 411 passing yards with 36 completed passes and 4 touchdowns along with a receiving touchdown. Nick Bice '24 caught 5 passes for a grand total of 130 yards and 2 touchdowns while Rex Desso '23 caught 14 passes for 115 yards. Joshua Strickler '23 recorded 12 tackles.
Cross Country ends season at NCAA finale meet
On Nov. 12, the men's team finished in 15th place in the NCAA North Region Meet, an improvement on their 20th place in last year's meet. Nick Ihrke '25 led the Scots to the finish line in 53rd place, followed by Ben Crotteau '25 in 73rd place shortly followed by Reece McKee '25 in 90th place.

Women's cross country finished in 11th place, an improvement on last year's 12th place. Maria Blaesing '24 finished first among the Scots in 26th place with Maggie Froh '24 coming next in 56th, with Sylvia Greene '24 following close behind in 65th place.
Women's swim and dive faces their first loss at St. Kate's
The women's team put up a good fight against the MIAC reigning champions with the loss being 164-126 at St. Catherine's University on Nov. 12. 

Kate Yehle '25 put in another strong performance taking 1st place in both diving events. Katie Kelbrants '23 took 2nd in the 1-meter diving event.

Skye Schmit '26 also had a very good performance, taking the only individual swimming win in the 1000-meter event. Schmit also contributed to the Scots' victory in the 400-meter relay race alongside Emma Henry '26, Jocelyn Radke '24, and Grace Madigan '23.
Women's Basketball struggles in opening in California, wins in return to St. Paul
Women's basketball opened in California resulting in a loss to Chapman University 45-78. The next day, the Scots fell to the University of Redlands after battling from a 9 point deficit, forcing an overtime but losing 72-79. Peyton Starks '25 led both games with 18 and 19 point showings respectively.

In the following game, back in St. Paul, the Scots took a 71-59 victory against University of Northwestern (MN). The Scots used a 19-3 run to take a commanding lead in the 3rd quarter that they would never relinquish. Starks agan led the way, with 26 points and 8 rebounds, along with forward Emma LaFrentz '23 contributing 13 points and 8 rebounds.
Schedule
Home games in bold
Saturday, Nov 19.
Women's Swim and Dive @ Hamline University (St. Paul, Minn.) (1:00 PM)
Men's Swim and Dive @ Hamline University (St. Paul, Minn.) (1:00 PM)
Men's Basketball vs Augsburg University (1:00 PM)
Women's Basketball vs Augsburg University (3:00 PM) (Home Opener)
Tuesday Nov 22
Women's Basketball vs Saint Mary's University (7:00 PM) 
Men's Basketball @ Saint Mary's University (Minn.) (Winona, Minn.) (7:00 PM)