This Week in Sports: 11/11/22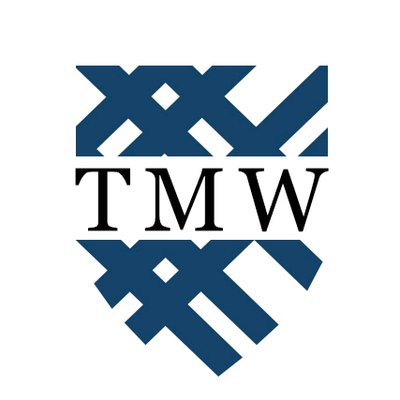 Football roars to record-breaking win
The Scots faced the College of St. Scholastica at home on Nov. 5 and earned a statement win over the Saints, 54-35.

After being forced to punt on their first drive, the Scots didn't look back for the rest of the first half, converting their next five drives for touchdowns. 

In the third quarter, as the offense hit a snag, the defense stepped up, with Jacob Degnan '26 returning a Donald West interception 20 yards for a touchdown. 

In the fourth quarter, the offense returned to life, scoring two more touchdowns to keep the Saints at arm's length and finish off a spectacular day.

Season standout Michael Nadeau '24 put an exclamation mark on his regular season campaign, breaking the Macalester single-game record for passing yards with 556 and matching the single-game passing touchdown record with six. With this performance, Nadeau also broke the Macalester single-season records for passing yards and completions, and program career records for passing yards and passing touchdowns.

Nadeau's partner in crime against St. Scholastica was Ty Bruckner, who caught three touchdowns and a Macalester record 265 passing yards.
Women's swim and dive marks historic win vs Carleton
On Nov. 5, the Scots beat Carleton College for the first time in program history, for their third straight victory. Macalester put on a dominant display, winning by a score of 198-96 and taking 14 of the 16 events.

A trio of first-years posted dominant multi-win performances. Izzy Uhlhorn-Thornton '26, in an ultra-impressive display, took the 100-yard breaststroke, 200-yard breaststroke, and 200-yard medley events. Skye Schmit '26, coming off of MIAC women's swimming Athlete of the Week honors last week, took the 500-yard freestyle and 1000-yard freestyle events; Emma Henry '26 took the 200-yard freestyle and 200-yard backstroke events.

The Scots also swept both of the diving events in style, with Katie Kelbrants '23 and Kate Yehle '25 locking down the top two positions in each event, with Kelbrants taking the 1-meter dive and Yehle taking the 3-meter dive.
Men's swim and dive takes 2 wins in dual meet vs Carleton
Men's swim and dive also welcomed Carleton College on Nov. 5, but only came away with 81 points compared to Carleton's 190. 

Their performance was highlighted by TJ Palli '26 and, as ever, by Charles Batsaikhan '25. Palli took first in the 50-yard freestyle and second in the 100-yard freestyle, while Batsaikhan took first in the 100-yard breaststroke and second in both the 200-yard breaststroke and the 200-yard individual medley. 
Men's basketball cruises past Martin Luther in season opener
The Scots ran rampant on Nov. 8th against Martin Luther College, winning in a dominant display, 91-53. They did it as a team, with every Scot scoring at least once.

The Scots got off to a slightly shaky start, before three pointers and dunks got the momentum going. Tied 17-17 around halfway through the first half, the Scots went on a 19-0 run to take a big lead they wouldn't relinquish.

The game was highlighted by 17 points and 6 steals by guard Caleb Williams '24, and 7 points, 8 rebounds, and 3 blocks by forward Badou Ba '25. 

Coming off the bench in his debut game, Eric Wentz '25 went 5-9 from the field and scored 12 points alongside 2 assists and 2 rebounds.

The game marks a statement win to begin a season for a basketball team with high hopes.

More info on page 6
Scots earn All-MIAC honors
Five Men's soccer Scots received season-end awards for their performances in the regular season and the playoffs.

Thomas Dono '23, Branko Sciortino '24, Hans Haenicke '25, and Nick Kent '26 all received all-MIAC recognition while Alexis Bromberg '25 earned a spot on the MIAC All-Playoff team.

For his role in the blowout victory vs College of St. Scholastica, Bruckner was named MIAC's Offensive Player of the Week.
Swim and dive teams participate in Hour of Power event to fundraise for cancer research
Macalester swim and dive participated in an hour-long relay event along with swimming teams of all levels all over the country in an event set up by Carleton College and the family of Ted Mullin

Edward H. "Ted" Mullin was a swimmer for Carleton who passed away from cancer in 2006. In his honor, Carleton and Mullin's family organized the Hour of Power event where teams do a one-hour non stop relay of maximum effort legs, the idea being to "leave it all in the pool." 

To emphasize community, the event also entails trying to keep the relay teams in all the lanes of the pool even with each other, with stronger swimmers swapping taking turns to catch up and keep each lane even.

This event, started in 2006, has since raised $966,000 in support of the Ted Mullin Fund for Pediatric Sarcoma Research at the University of Chicago Medicine Comer Children's Hospital.
Schedule
Home Events in bold
FRIDAY, Nov. 11
Men's basketball vs Wartburg College (7:00 PM)
Women's basketball @ Chapman University (Chapman University Tip-Off Classic) (5:00 PM PST/7:00 CST) (Orange, Ca.)
SATURDAY, Nov. 12 
Men's Cross Country @ NCAA North Region Meet (Northfield, Minn.) (11:00 AM)
Women's Cross Country @ NCAA North Region Meet (Northfield, Minn.) (11:00 AM)
Football @ St. Olaf College (Northfield, Minn.) (1:00 PM)
Women's Swim and Dive @ St. Catherine University (Saint Paul, Minn.) (1:00 PM)
Women's Basketball vs University of Redlands (Chapman University Tip-Off Classic) (Orange, Ca.) (2:00 PM PST/4:00 PM PST)
TUESDAY, Nov. 15
Men's Basketball vs North Central University (Minn.) (7:00 PM)
WEDNESDAY, Nov. 16
Women's Basketball @ University of Northwestern (Minn.) (Saint Paul, Minn.) (TBA)