Coaches and first-year athletes on the transition to college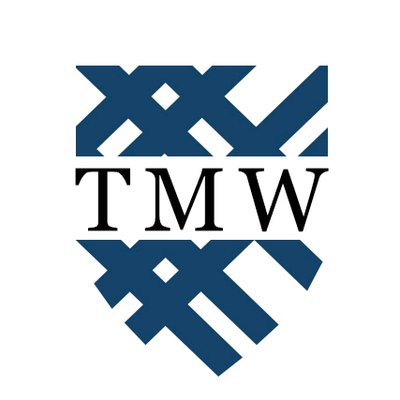 Transitioning to college is a scary and daunting experience, and everyone deals with that differently. Every year at Macalester, a NCAA Division III college, first-year athletes from all over the globe join together as Scots as they navigate the college transition. They also deal with the added challenge of becoming a collegiate student athlete. 
Despite its small size, Macalester manages to recruit an extremely diverse pool of athletes. 
"The coach did a good job recruiting. Meeting the team at Macalester kind of exposed me to everyday life here, and it was different than other colleges. I love track and I wanted to continue," Roen Boyd '26 said, a track and field athlete from Minneapolis, Minn. 
First-year athletes can be quick to note how different their athletic experiences in high school were than college.
 "High school is different. It felt like my high school coach was less prepared than my college coach. My college coach has a whole planning sheet and is much more organized," Niko Alexander '26, a baseball player from Bethesda, Md., said. 
The big difference between high school and college athletics is the planning and organization of the coaches and the rules of D-III colleges. 
"Coaches are not allowed to be on the court with the players until the first day of practice," Abe Woldeslassie, the head men's basketball coach, said. 
The athletes are expected to practice on their own during the off-season which can require a lot of self-discipline and commitment.
"​​There were times in high school when people lost their passion, but here everyone cares. This really provides a much more welcoming environment. It makes me feel motivated and better," Celia D'Agostino '26, a water polo player from South Elgin, Ill, said. 
While the sport itself is what tends to draw athletes to Macalester, being part of a team eases the social transition.
"It was really nice, I found a lot of people who had interests similar to me," TJ Palli '26, a freestyle sprinter for the swim and dive team from Maple Grove, Minn, said. "Having people to talk to and people with common interests has been very nice for adjusting to college." 
Most teams at Macalester have traditions for meeting their new teammates. Nelson's Ice Cream down the road has become a common meeting spot, with both the football and swim and dive teams hosting events there.
"There's a lot of random player-led stuff," said Jude Wallin '26, a football player from Wayne, Pa. "They did an ice cream trip where we all competed in challenges like how much ice cream you could eat. Then there is other group stuff like we had a skit night. It's good team bonding stuff." 
Coaches are one of the biggest resources for athletes in the transition to college athletics. They work hard to help ease the transition for their first year athletes. Facilitated by coaches, older students are positioned to help guide first years through the transition, both socially and academically. The baseball team, for example, has implemented a first-year council that meets every other week with baseball Head Coach Matthew Parrington as a way to check in with first years on their transition to Macalester.
"It's leadership training, it's values training. Just getting them to understand there's more to this than just baseball," Parrington said. "Baseball is the vehicle we use to help people grow."
Coaches also work to be mindful of their players' time. With practice nearly every day, coaches are given an abundance of opportunities to make sure their players are balancing their time and athletes may work harder to make sure their time is being used wisely. 
"The biggest thing … [is] how do I budget my time? .. They'll never miss class for practice," Woldeslassie said. "…[They think] 'I have to budget my time wisely.' In a lot of ways, being a student athlete can give them even more structure to help them with their studies."
Coaches also set up one-on-one time to ease the transition, particularly around busy times of the year, such as midterms. One coach that emphasizes these meetings is swim and dive head coach Kyllian Griffin.
"We do check-ins with all of our first years and so they have check-ins with us right around midterms. The other thing that we tell them throughout the season is to just keep coaches in the loop," Griffin said. 
His athletes noted the help those meetings provided and the opportunity to reflect on their transition to college. 
"I definitely have struggled balancing my time," Palli said. "I have been able to get my classwork and studying done, it just hits my sleep. The one-on-one meetings were a nice chance to step back instead of just going through the motions, and give me time to think."